If you are starting any kind of business, you will need to know how to write a business plan. The fact that it is a music business plan is only details. If you don't know how to write a business plan, then this post will walk you through the fundamentals of business planning.
How to Write a Business Plan Front Page
Presentation in your business plan is key to its success. Therefore, you need to ensure that it is neatly spaced out with no typos and that it looks professional and impressive.
You are not going to win over any investment opportunities if your business plan looks as though it was written by a child.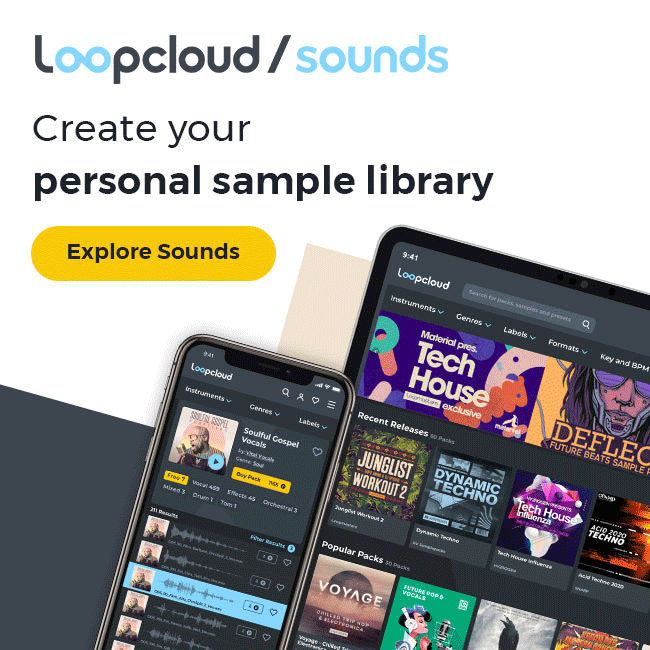 What do you need on the front page of a business plan?
First impressions count. Therefore, you will want to give an immediate good impression of your business by providing a well thought out document. This document starts with the front sheet and this section will include company logo, company name, contact deails and the details of the person who put the business plan together.
Company Logo
The first thing that people should notice when they read your business plan is the company logo. This has to be professionally designed. I recommend Fiverr whole-heartedly for this task. Although, the gigs are rarely just $5 any more, you can get some world class designers on this platform.
Company Name
The first words on your business plan should be your company name and contact details. Your company name should also give an indication of your legal structure. However, the legal structure will be covered later in the plan.
Company Address
This is the address of your business premises. If your business premises is your home address, then you should write down your home address.
Telephone Numbers
This should only include the telephones that you have dsignated as phones that you are happy to use as a business number. Therefore, if you have a separate mobile phone, you should include it if you want to use it as a business line.
Who was the Plan Prepared By?
Did you outsource the business plan to a third-party operation? Did you complete it yourself? You also need to include the name, role and email address of the person who wrote the business plan.
How to Write a Business Plan Contents Page?
This is one of the last things that you will prepare. This is because you don't know how long your plan will be and how much you are going to be writing on each section.
Therefore, you should just write the heading, "Contents" and list the sections without adding any page numbers. That way, you can keep organised. You can also know exactly where you are.
The importance of the contents page is that it aids in navigation of your plan. In a University report, you will have to include a separate front page and a contents page. Your business plan is no different.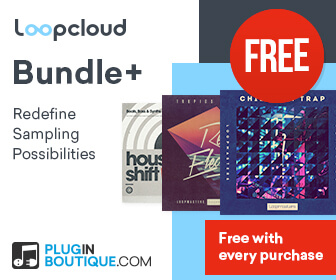 How to Write a Business Plan Executive Summary
Your executive summary should be a one-two page document that introduces your reader to your business. Therefore, it should list the following details…
Mission Statement
What are your main goals in the short and long-term? You should also state what your main purpose is in your music business.
The Company History and Leadership Model
How long has each member of your band been playing their instrument? How long has the band been together? Who are your influences? Who is the band manager? Do you consider your bandmate to be the manager? Are you all equally responsible for the success of your music? Who arranges bookings, marketing, opportunities, etc? Who is the main point of contact in your band?
If you have a band, you need to state that you have a band. How long has the band been together? What is the experience of each band member? Who are the key members of your backing team? What genre of music do you play?
An Overview of Competitive Advantages
What can you do that other bands can't? What gear do you have that delivers a greater sound and greater reliability? Do you have any particular music marketing tools and resources at your disposal?
Financial Projections
How much do you have currently? Do you have access to any further funding? What are our rates for hiring your band? Do you do anything else such as music licensing? Do you make music that is monetized by any other way? You should also detail those ways in this section.
Company Goals
What are your music ambitions for the future? Do you know what your market share is? It is a good idea to have goals of higher Spotify listenership, etc.
A note that I would also like to make here is that it takes 80,000 monthly Spotify plays to achieve the minimum wage in the United Kingdom. However, when you think about 80,000 Spotify plays, you don't know how much money you are also making on other platforms.
It is good to have ambitions across the board. This should not only consider your number of listeners, but also your total financial income.
Are You Pitching Potential Investors with Your Business Plan?
Are you looking for investors with your plan? If so, you need to present the completed business plan to them. This will give them something to think about when considering whether or not to invest in your business.
How to Write a Business Plan: Company & Business Description
In this section, you also will need to include the purpose of existing for your business. Furthermore, what are you trying to achieve by being active? What is your unique selling proposition? Do you have a mission statement? What is the organisational and legal structure of your business?
Company Purpose
Describe your business in 1-2 paragraphs. This also needs to include the different types of products and/or services that you will provide to your customers and target market.
You also need to include why you think you will succeed with your current business plan. What do you think makes your business a winner that will stand the test of time?
Mission/Vision Statement
Where do you want to be in the next three months, the next six months, the next year, the next three years, and the next five years?
Your readers don't want to be investing in something that is here today, gone tomorrow. You need to focus on your business and put everything you can into it.
Core Values
What are your company's core values? Do you also live by any particular morals? Are you practicing any faith that has particular core values for its followers?
Team & Org Structure
Who are the key people in your band or musical company? Who are the musicians? What instruments do they play? Who are the key background crew? What are their responsibilities? What experience do all of these people have? Do they bring any unique qualities to the table? If so, what are they?
Furthermore, you also need to explain what the structure of your group is? Do you have a partnership? Implications of legal structures vary from country to country.
How to Write a Business Plan: Products and Services
In this section, you need to list and explain products or services, their benefits and how they differ from other products in the marketplace.
Product Offering(s)
If you are a band, you can put things like how many albums you plan to publish over the next few years. Also, what is your plan over the next few years? Furthermore, do you have any designed merchandise?
Do you provide any sound assets for other electronic music producers? Have you got any experience of building or repairing different musical technology?
Service Offerings
Are you available for hire? What services will you provide? Do you repair gear as a service? Another idea could be merchandise design for other bands and artists.
Pricing Model
How much will you charge for your products or services? How much do you plan to spend on gear? What will your running costs be? You need to factor in all of these costs before deciding on your price. Why not use thisProducts Pricing Calculator)
However, another factor that you also need to factor in is what competitors are charging? If you undercut them too much, you will create a feeling of cheap and cheerful. You don't want this. It is better to be expensive and to give an impression of the high quality of your product.
How to Write a Business Plan: Market Analysis
What does the market look like? Is it a growing industry? How will you fit into the market? What percentage of the market do you currently have? How much of the market do you plan to acquire over the following few months and years?
Target Market
What is your target market? In this part you need to highlight the demographics, psychographics, and how many people there are in your target market. How many of these people are you confident about gaining custom from?
Buyer Personas
What do your target customers do with their time? Do they have any specific likes? Which age groups do they represent? How wealthy are they?. This Buyer Persona Generator will help you to build the right buyer persona.
Location Analysis
What is your location? Does your location have any implications for the market that you are working in? If you are a band or a mobile DJ, you will also need to be within easy physical reach of your target customers. However, if you only make products like digitally downloadable products, you could work from anywhere in the world with an internet connection.
Competitor Analysis
Your competitors are the people who will be selling the same kinds of products to the same market. There will no doubt be bigger competitors. For instance, there may be a local corner shop or a big supermarket. The bigger supermarket will have a greater influence over the buying behaviour of the customers.
How can we apply this to the music industry? A lot has changed over the past 20 or so years. In older times, it was difficult for a smaller artist to publish their own work and compete with bigger artists. However, in today's world, it is different. You can put your music on all the biggest marketplaces and generate listens and new fans very easily and affordably.
SWOT Analysis
In your business plan, you should do a SWOT Analysis for both your business and your main competitors businesses. SWOT stands for Strengths, Weaknesses, Opportunities and Threats.
You also need to create a table with four sections. In the top left corner, you need to include the strengths. In the top right corner, you need to include the weaknesses. The Opportunities go in the bottom left box and the threats go in the bottom right box. You need to build a new table for each competitor.
Strengths
Firstly, you need to look at your strengths. On your own business SWOT analysis, you should list your own strengths. Where do you feel that your business excels What are your specialties? Another thing you should consider in your strengths is your unique selling proposition.
For your competitors, you need to list their strengths. Where do you feel that they can outperform your business? What are their specialties?
Weaknesses
Secondly, you need to look at your weaknesses? Where do you need to improve? What can you do to improve?
How about your competitors? What are your competitors weaknesses? Where can they improve?
Opportunities
Where do you feel that you can also get a foothold of the marketplace? Furthermore, what can you provide that your competitors don't? What can you do to exploit those opportunities?
What are the main opportunities for your key competitors? Where do you think they can outperform your business? What can you do to lessen their influence over the marketplace?
Threats
Lastly, where do you think your competitors can attack your business by taking advantage of your weaker points? What can you do to minimize the threats of competition taking advantage of your business?
What threats pose trouble to your key competitors? Where can they improve? Furthermore, where can you exploit and take advantage of those threats to your competition?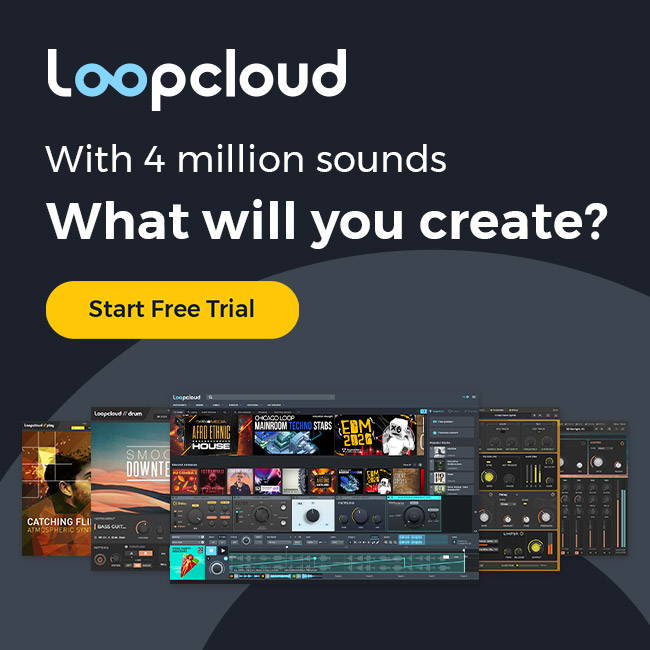 How to Write a Marketing Plan
Positioning Strategy
Firstly, why are your target customers going to buy from you and not your competitor? What do you have that your competitor does not? How will you also address the challenges and goals of your target customers? Are you familiar with online music marketing sites?
Acquisition Channels
Do you plan to acquire customers from any of these channels…
Search engine marketing
Event marketing
Blogging
Co-marketing
Snail mail campaigns
social media cmpaigns
email marketing campaigns
Retargeting through social media channels
If you are doing social media campaigns, which platforms will you use? What strategies will you use to develop your social media following?
Which of the bulleted strategies above will you concentrate on first and foremost? I suggest that you do research into which is the best form of marketing for your business.
Tools and Technology
Will you use any particular software to promote your music? What website will you use to start off with? If you blog, will you also use any particular blogging WordPress theme? Which autoresponder service will you use to build your email list?
Sales Plan
Sales is the lifeblood of any business. As such, it provides the business with life and vitality. This is because the idea of your business is that it brings you an income. Therefore, without sales, there would not be a business.
Sales Methodology
Will you use any higher traffic website to share, promote and sell your products? If so, which ones? Furthermore, how are you going to ensure that you have a steady stream of incoming leads?
Why does this sales methodology strategy make sense to you?
Sales Organization Structure
Another thing you should include here is your sales organization structure. Who is responsible for the distribution and sales of your music or products? What is the structure of sales? Do different products go on different marketplaces? For instance, your trance music templates might go on We Make Dance Music, but your royalty-free music might go on Pond5.
Sales Channels
What websites will you use to sell your products and/or services? Furthermore, will this be online or offline? If online, which websites will you also use to sell and distribute your products? If you sell offline, how will you develop your brick-and-mortar sales channels for the maximum potential of success?
Tools and Technology
What sales tools will you use. Does this require any of the following…
live chat
webinars
content marketing
ecommerce sales
your CRM software
How will any of the employed tools and technology enable you to reach your sales goals?
How to Write a Business Plan: Legal Notes
Legal Structure
This will largely depend on what country you are working in. For instance, in America, you have LLC's. In the United kingdom, you have Limited and Public Limited Company's as well as Partnerships and Sole-Traders. Furthermore, in Germany, you have the GmbH structure. Don't ask me to explain the American or German models. As I don't live in either of those two countries, I have limited knowledge.
However, if you ask me about UK legal structures, I can tell you about all of the options available to you. For instance, if you have a limited company, it is safer because the law can only take so much from you. However, if you set up as a sole trader and you went bankrupt, you can lose everything – even your home and the shirt off your back.
Legal Considerations
Are there any laws that govern your business and its industry? If you are in a music business, you could be affected by laws such as copyright.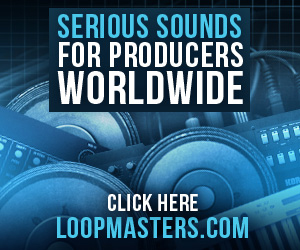 How to Write a Business Plan: Financial Considerations
You will also need to put together a cashflow forecast with all forecasted expenditure over the next twelve months and leading up to three to five years in the future. Where will you be in another three to five years? How much will you be earning in those time frames?
Startup Costs
How much doyou need to pay to start your business? Do you have to buy any further software, tools, technology, licenses, etc?
It would be a good idea to make a list of these costs in this section. If you are paying a hire purchase cost, you might want to list the dates and vendors. This list could also be added to the appendix.
Sales Forecasts
How many sales do you think you can make in the next few months or years? You should also consider seasons such as Christmas, Summer holidays, etc. Will your sales be boosted at these times of the year?
Break-Even Analysis
A break even analysis lets the reader know when the business is expected to make back the financial investments that it has spent in order to operate.
Therefore, if you pay for a VST plugin for your DAW and it costs £100. You can then use that to make samples for sample packs. Once you have sole enough sample packs to make back the money that you paid for your VST plugin, you break even. Basically, it is what it sounds like.
You will want to include a more detailed account of where you expect to break-even in your cashflow forecast.
Projected Profit & Loss
Each month that you include on your cash flow forecast, you will be able to see where you are as far as profit and loss go. Initially, you are more likely to be operating at a loss. However, over a period of a few months and years, it is hoped that you make much more of a profit than a loss.
Funding Requirements
Do you need any additional funding? Where can you get funding from? You should also talk this through with friends and family? Where and who do they suggest that you approach?
Appendix
An appendix for your music business can include desk research reports, field research reports and testimonials, etc.
Desk Market Research Reports
With the evolution of the internet, it is easier than ever to find accurate desk research reports.
In a recent business plan that I built for my University degree, I used Facebook's Audience Insights for my market research. This is accurate and unbiased. It gives me a lot of demographical and psychographical information about my target customer. This also enables me to build a buyer persona.
The following information can be gained from Facebook's Audience Insights…
Age group representation
Gender representation
Financial income
Marital status
Other likes
Languages spoken
Country representation
City representation
Field Market Research Reports
Another type of research is Field Research. This is market research where the business owner converses directly with the target market. For instance, an example of this is questionnaires. Conducting a questionnaire can now be completely free of charge. You can use Google Forms for this. However, it is a good idea to spend some money on generating as many answers as possible.
One thing you can do to generate more answers is to write a book such as my Complete Guide to Music Marketing. Your book should also be one that provides a lot of value to your target market as well as benefit you in the process.
Testimonials
Testimonials are also some of the best sales tools you can get. Therefore, you should request your target customers to give you some great testimonials. One software company that I am familiar with will extend their customers license period in return for a great testimonial. Although, this is not exactly very ethical due to a total bias in return for better service, it is still a way that you may be able to gain more business.
Conclusion
Do you also have a music business that you need to learn how to write a business plan for? Finally, I hope this has helped you to build your plan and gain much-needed focus from any party you wish to involve. Please also leave your comments, thoughts, suggestions, etc, in the comments section below…