This post continues on from the last one where I showed you how to put our business plan together. However, in this post, I am going to give you an example business plan for EDM production music artists.
What Do EDM Production Music Artists Do?
For those of you who have been sticking your head in the ground over the past 40 to 50 years, EDM stands for electronic dance music. It basically uses computerised systems to make music. There are various different genres under the EDM umbrella. My favourite genre of EDM is trance, but a lot of my music is progressive house.
Production music is music that is created for productions. These can include background music for YouTube videos, video games, films, TV, radio, etc. In fact, it is estimated that of all the music that the average person hears, 80% of it is production music.
"…of all the music that the average person hears, 80% of it is production music."
An Example Business Plan for EDM Production Music Artists
Anyway, let us get into our business plan. Here is an example business plan for an EDM production music artist…
The Cover Page
The name Krannaken, the business address and my name and email address go on the cover page. There is also space for the Krannaken logo on the front page. This will be the same logo that you can see in the top left corner of this page.
The Contents Page
This is the same as any other business plan. Therefore, this includes the executive summary, company and business description, product and service line, market analysis, marketing plan, sales plan, legal notes, financial considerations, and appendix. The appendix in this business also includes market research reports, questionnaires, and proof of market research activity.
Business Plan Executive Summary
As EDM Production Music Artists our Mission Statement is…
As EDM production music artists our mission is to provide our customers with great quality products. We will offer a great deal and enable artists worldwide in their music creation.
In short, we support producers worldwide.
A History of Krannaken
Krannaken initially started in 2013 when I invested in FL Studio. A friend of mine was making music with it and I thought it sounded great. Furthermore, I also saw that it was easy to use. It was ideal for making electronic music.
Since then, I have completed and made a success of two degree courses and am looking at doing a masters degree in January 2021. This will go hand-in-hand with the business.
Everhald joined me in 2016 (or there abouts). He produced some music under the Krannaken name.
However, our musical journeys started much earlier than Krannaken. I first picked up a guitar in 1994 and since then, I have learned to play keyboards, harmonica and bodhran too.
Everhald did a HND (Higher National Diploma) in music some time ago. I am not sure of the dates. Maybe, if you are reading this Everhald, you can leave your study dates in the comments section at the bottom of this post.
An Overview of why Krannaken are so Competitive as EDM Production Music Artists
Our future plans offer some incredible offers to our future subscribers. We are going to start a membership site through Patreon where producers can pick up free stuff for their monthly subscription. We will work to produce more great work and give it away to our Patreons. That has not been done widely by other artists. I do know one other artist who is doing this, but not in the same way, genres or for the same software.
We will be offering sample packs, MIDI packs, templates, synth presets and construction kits for our subscribers. They will remain subscribed because we will be working to bring new material out all the time.
Templates will be in both Cubase and FL Studio. As I am in charge of putting FL Studio templates up for our subscribers, I will be using no external plugins where possible.
We will also have a production music tier where people who want to have production music only can access the music and this will be free with the membership.
Financial Projections For EDM Production Music Artists
Both the royalty-free tier and the producer tier will be charged at a rate of $15 per month. This is in-line with the market.
We aim to have 100 paying subscribers by the end of 2021. This will give us an income of $1500 per month. As much as 50% will be reinvested in our marketing activities.
We aim to have 100 more subscribers each year so that by the end of 2022, we will have 200 paying subscribers and so on.
Company Goals
Our company goals are as we just said. This is to have 100 more paying customers at the end of each year.
We will launch new products every week and this will largely be through repurposing tracks that we work on in the week.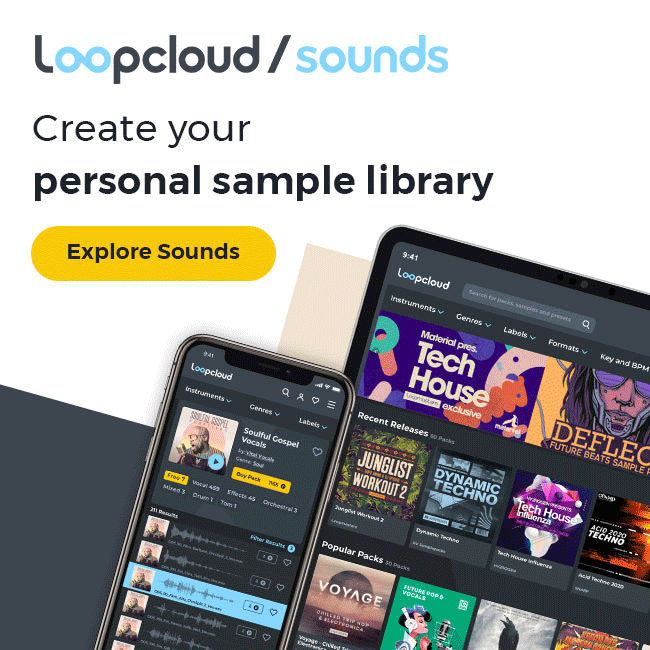 EDM Production Music Artists: Company and Business Description
Krannaken will provide royalty-free music and music for producers. This will be offered free in exchange for an active account with a $15 per month payment.
We will be making new music every week and repurposing content. Our DAWs include FL Studio and Cubase, but we hope to branch out in time to include other DAWs.
The Mission Statement for Krannaken EDM Production Music Artists
To give producers all the content we can so that they can build their own music. In short, we support producers worldwide.
Core Values
We make our products available to people from all walks of life. This includes people who live poorer lives as well as people who are wealthier. $15 is a small price to pay for what we have planned.
Team and Organisational Structure
Krannaken consists of two people. They are David Verney and Everhald Hyme Purdy. Between them, they have over 50 years of experience as performing musicians.
We are, as we always have been, a partnership.
Products and Services
Product Offerings
We will be providing sample packs, templates, synth presets, MIDI packs, construction kits and royalty-free music to our subscribers.
The templates we will provide for include FL Studio, Cubase and in time we will be working with more digital audio workstations to widen our offerings.
Pricing Model
We will charge one flat rate for producers of electronic music and people who want music for audio-visual productions. This will be $15 per month.
Market Analysis For the EDM Production Music Artists Industry
Target Market
Our products are aimed at beginner to intermediate bedroom producers, low-budget filmmakers and amateur videographers.
Buyer Personas
It is more likely that we will find interest from a predominantly male market. This will be between the ages of 18 and 45 and live in the UK, America, Canada, Western and Southern Europe. Furthermore, these people will be mainly single and have a fair amount of disposable income.
Location Analysis
According to Facebook's Audience Insights, the USA and Algeria are the major users of FL Studio. This is followed by countries like India and Mexico. These latter three countries (India, Mexico and Algeria) are cheaper to advertise in on Facebook. Therefore, it would be a good idea to target these countries.
If I was going to use Facebook to put an advertisement out today, I would choose the following countries to reach…
United States of America
Algeria
Mexico
India
Brazil
Italy
France
United Kingdom
Argentina
Philippines
Chile
Myanmar
South Africa
Colombia
Germany
Canada
Indonesia
Peru
Thailand
Morocco
Spain
Australia
South Korea
Netherlands
EDM Production Artists Competitor Analysis
In this section, you will find a SWOT analysis. I haven't done it in table form. I just listed the acronym and its meanings. Next to each acronym you will find the competition explained..
Loopmasters
Strengths: Many years of experience, a huge following. One of the best products around for organising samples.
Weaknesses: They don't offer production music and they aren't known for templates either. They also charge for each product other than on the LoopCloud platform where they offer a credit-based system.
Opportunities: Loopmasters charge for each product. However, they also have a rolling credit-based system on LoopCloud.
Threats: Loopmasters are also a big name company and as such, they generate a lot of traffic and drive a lot of interest.
We Make Dance Music
Strengths: WMDM are also another high traffic site. They generate interest in a number of ways. One of these ways is that they are largely supplied with new content by the user community.
Weaknesses: They charge per product and they charge whatever the artist chooses to charge. They don't offer any credit-based system.
Opportunities: We can put a membership site together that offers free products. Therefore, we are not charging for individual products. The member is getting free stuff in exchange for a membership fee. They are paying for the membership, but the products themselves are completely free.
Threats: They have a very diverse range of products that is increasing at an incredible rate all the time.
Krannaken
Now let's look at our SWOT analysis and we will compare.
Strengths: People love getting free stuff. As well as that, FL Studio is one of the biggest and most widely used digital audio workstations. However, we can provide products that work on all DAWs and through Apple iOS and Windows operating systems.
Opportunities: I believe people will love getting things for free. We can repurpose products to suit all our customers. If both Everhald and I were to produce one track each per week, we can produce four new tracks per month. Therefore, it is better than the going rate which is $15 per product.
Threats: We need to create new products in various different genres if we hope to compete with the competition. However, some of our products are non-genre-specific.

Marketing Plan For EDM Production Music Artists
We aim to use some marketing strategies within our social media activity that will appeal our target market. This includes YouTube videos, my blog, email marketing, Hypeddit and also SoundCloud.
This is largely free of charge. However, there are some lower fees that need to be addressed.
YouTube
Until now, my videos have pointed people to WeMakeDanceMusic.com. However, now they will start to say something like "Free Download: FL Studio 20 Progressive House template. See link in the description".
My Blog
I will continue to blog and posts will be published on Monday's and also on Friday's. Furthermore, this will be with the main theme of music marketing and will be towards my book on music marketing.
Email Marketing
I have finally got my act together regarding email marketing. I am building a good list of contacts. There is also a great email campaign all set up. I will add to this every week with at least another week's emails. Currently, at the time of writing, I have got around 76 emails in the campaign.
All WAV and MIDI Files for Popcorn – Our Trance Cover and Remix
Product Specs
Uplifting trance
A remix of a popular 1980s synthpop track
A total of 46 files
19 MIDI files
27 WAV files
Includes base, percussion, pads, leads, acid lines, sub base, plucks, arps, and effects.
Hypeddit
As a long-term user and fan of Hypeddit, i will continue to use this service to build my email list and also to share my music.
SoundCloud
It makes sense for us to use SoundCloud in our music marketing activities. This is really because we can share our music with potential customers and add a link so that people can become customers.
How Much Does it Cost to Implement This Plan?
VidIQ Pro – £7.89
NameCheap – £2.25
Aweber – £12.28
Hypeddit – £7.18
SoundCloud – £10
Medium – £5
Tailwind £17.89
This costs a total of £62.49 per month.
Sales Plan for our EDM Production Music Artists
We are making the most of the power of "free". The biggest channels for this will be the avenues where people can hear the music and also be pointed in the right direction. Therefore, both our YouTube videos and our SoundCloud tracks will have links set up that point people to a free product. They are paying for membership, but that, over time will mean a lot of different content to get into. It is a good deal for everyone.
Next to the SoundCloud tracks, there is also a buy link. This enables people to purchase the track if they like. Our buy links will read something like, "Free FL20 Template", etc. Altogether, there are spaces for 20 characters in the buy link text.
The YouTube videos will point people to see the links in the description.
I will also continue to blog and build the next edition of the Complete Guide to Music Marketing. You can get this year's copy in the link below…
Legal Notes
In offering products that we make ourselves, there is nothing stopping us. However, the initial plan was to purchase products from We Make Dance Music and list them in our page. That may have been unlawful. Therefore, we are going to forget that for the time of writing.
Financial Considerations
I am not adding my financial situation or cashflow to this post. However, the above charges in the marketing plan are the only real costs of this business.
Appendix
I think the only real, solid and completely unbiased test for market research would be in test trading. Therefore, we are going to do this for a period of three months and see where we are after that.
Thank you for reading this post. If you have any further comments or suggestions, please add them to the comments section below.