I remember when I first discovered Spotify. My brother-in-law introduced me to it several years ago. Right now, all my music is streamed and I use Spotify as a distribution channel for my music. In this post, I give you 25 interesting Spotify facts you are just dying to know.
In order to do this post and bring you the most burning questions, I have used Quora, Google and my own keyword research to find these facts.
Interesting Spotify Facts No. 1 – How Does Spotify Make Money?
Spotify makes money in two ways.
Firstly, there are the paying premium members. There are roughly 141 million Spotify premium users. Therefore, Spotify receives at least £1.4 billion in the total monthly income. However, a lot of those have family memberships. That is an additional 50%. For instance, we pay £14.99 for our family membership.
There is also the freemium membership. This is free to the listener. However, this segment (which makes up the other 50%) generates money for Spotify through advertising. Therefore, 145 million people have to put up with advertising.
Therefore, there are 286 million Spotify listeners in total.
No. 2 – The Average Artist Earns Very Little From Spotify
The money that artists actually make is minuscule compared to what they are worth. That is why it is always better to support an artist by purchasing CDs, vinyl, etc when you buy music.
For 1,000 plays on Spotify, the average artist gets $4.37. Therefore, for 1,000,000 (which artists dream of) all they see is $4,370. It seems like a smack in the face from Spotify. After all, the artists do all the work in making their music and then Spotify makes all the money.
No. 3 – Where Did Spotify Start?
Spotify started in Stockholm, Sweden in 2006. It was started by a Swedish billionaire. It has now grown to be available in 79 countries with 44 offices. Furthermore, Spotify was not introduced to America until 2011. This latter statistic shows you how late the Americans catch on to it.
No. 4 – Another of the Interesting Spotify Facts is That They Offer More Than Just Music
Other than music, you can also get audiobooks, stand-up comedy, and more. Here is an example of the stand-up comedy that you can get on Spotify. This is Harry Enfield. If you are British, you will know him and his humor very well. I hope you enjoy this clip.
Here is an example of an audiobook that you can get on Spotify…
No. 5 – Spotify Has a Weak Spot
Spotify's biggest weak spot is that there is a lack of tangible products. All of Spotify's products are streamed through the app. The app is 100% cloud-based, so therefore, there is a lack of hardware.
Major competitors like Apple and Amazon offer hardware devices for their products. Amazon has the Fire and the Fire Stick. The latter is plugged into the HDMI port on your TV.
Apple do computers, phones, iPods, tablets, etc. Therefore, they have something that has a distinct advantage over its competition.
Fear of the Dark FL Studio 20 Template
Product Specifications
Progressive House
126bpm
In the key of G#m (or Abm – whichever way you look at it)
Includes all files bounced to audio
Includes all MIDI files
Perfect for your Halloween party
No. 6 – Coronavirus Has Been a Mixed Blessing For Spotify
On the plus side, Spotify has had more streams than before 2020. This is because people spend more time at home and have Spotify on in the background. Therefore, there are more devices playing Spotify than before. Before lockdown, people would listen to the one unit in the office. However, now a lot of people are working from home. Therefore, they all play their own devices.
On the negative side, Spotify has not recorded a profit for some time. This year, with Coronavirus, people have less money. Therefore, there was a big drop-off of premium members. In the last quarter, Spotify recorded a loss of around 101 million euros. However, this is not a big amount of money to a company who bring in over 2 billion euros per month.
No. 7 – The name Spotify is a Mixture of Two Words That Spell Out Its Mission and Purpose
The name Spotify comes from mixing the word "Spot" and the word "identify". This is because the word spot is from the word spotlight and the word identify means to discover.
No. 8 – Another of our Important Spotify Facts is That Spotify Itself Has Changed the Music Industry
Spotify has put the unheard of artist on the same playing field as international superstars. Anyone can create music and upload it to Spotify.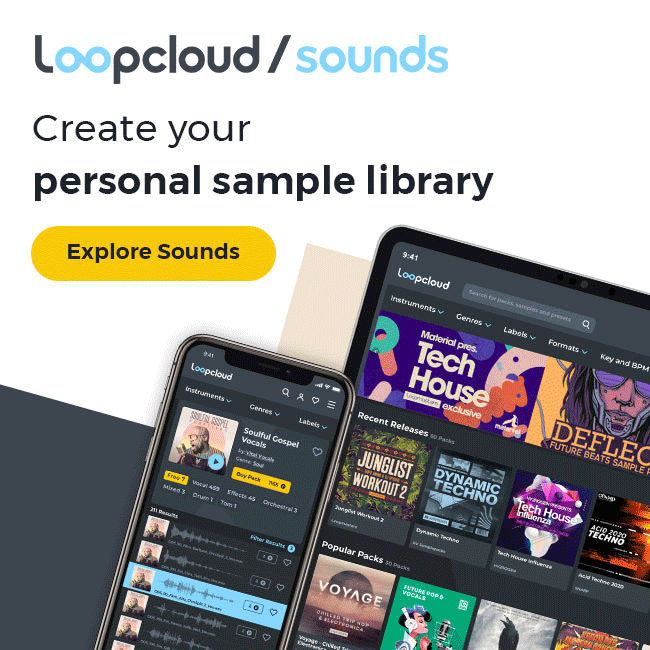 No. 9 – Spotify Picks Various Different Playlists for Music Fans
Spotify knows what you like. This is because you listen to your favourite music on Spotify. Therefore, the AI makes a note of what you like and from there it has more understanding of the kinds of music that you want to listen to.
Furthermore, it makes many more mental notes than just what you like to listen to. It keeps a track on the songs that you listen to over and over again. It also records the amount of time that you spend on Spotify every year.
This enables it to make all the playlists that it does.
No 10: The Last of Our Interesting Spotify Facts is to do With Growing Your Own Music Following on Spotify
Playlists are the way to go. If you know what you like to listen to, you can pick those songs and add your own music into the list. You might start it with a really popular track and go on to add in your own tracks.
The following playlist is for trance covers. These are trance covers of other songs that were big in the charts. It also features other genres that are making covers of songs that were originally classed as trance music. If you scroll down, you will find our version of the popular synthpop track, Popcorn.
Thank you for reading this post. If you want to get more fans for your music on all the different social media channels and also build your email list, you can do so here.