Although social media suggests ideas of Twitter, Facebook, Pinterest, etc, there are more sites for your music marketing plans. In this post, we look at your music marketing plan and I hope to give you some ideas that you may, either have never heard of, or have never considered when building your music marketing plan.
The Traditional Social Media Sites For Music Marketing
Although, later in this post I am going to show you some different sites, let us start with the traditional ones.
Facebook and Your Music Marketing Plans
With well over 100 million users per day, you can't ignore Facebook. That figure also means that whoever you are trying to target, you can get them on Facebook. Here, I will give you some tips for your music marketing plan with Facebook.
Create your own Facebook fan page. This will allow you to effectively share your content and also generate likes.
Share a wealth of different formats of content on your Facebook page.
You should also pay something to build a campaign to generate Facebook likes. Likes can cost anything from one penny upwards. Facebook will also work to get you the best deal for your money.
Join as many music Facebook groups as possible. From there, you must also react to others posts, comment on other members' posts and generally interact with other group members.
Build your own Facebook group. This should be a private members only group where you can invite people who are actively sharing your content. This is known as your inner circle. The idea of an inner circle group is for members to share one another's content. Krannaken have an inner circle group, but I must confess that we haven't used it as much as we should.
Twitter and Your Music Marketing Plans
I am not the biggest Twitter fan. In fact, I don't really like it. Nevertheless, you should also be scheduling content to go on Twitter. At the time of writing this post, my Twitter account has just under 1500 likes. This is quite a bit less than my Facebook page. However, people are interacting with my content more on Twitter than they are on Facebook.
If you are a Twitter user, you can do the following to widen your audience, generate content and more.
Search for other Twitter users who share your interests. Follow those people.
Share a variety of different content to your Twitter profile.
Pin your most important content to the top of your profile.
Retweet anything relevant or anything you like.
Interact with other Twitter users. This can be achieved by also commenting on their content. What do they do well? What are your thoughts on their content? Do you have anything positive to say? Can you make any helpful suggestions?
My last piece of advice for Twitter is that you avoid advertising on this platform. This is because it is very expensive and you are more likely to lose money than make it.
Pinterest and Your Music Marketing Plans
It is a good idea to pin whatever you have created to Pinterest. You can do this in a number of different ways. These will also include…
Claim your website. The following video will show you how this is done.
Pin no more than 25 pins per day to your boards.
Share anything that relates to your boards.
Sign up for a business account. The above video will also show you how this is done.
Join all the music-related groups on Tailwind App.
Pin everything from those groups that fit your boards. This also means that people are more likely to share your content too. One MLM company a few years ago, came up with the following saying: "If you help enough people to get what they want, you will also get what you want". This is true because people are more likely to like you if you help them. It stands to reason.
My last piece of Pinterest advice is that it is just as important for you to pin on Pinterest itself as it is for you to pin from Tailwind. Therefore, you should share everything you can and everything that relates either to your interests, your business or your boards.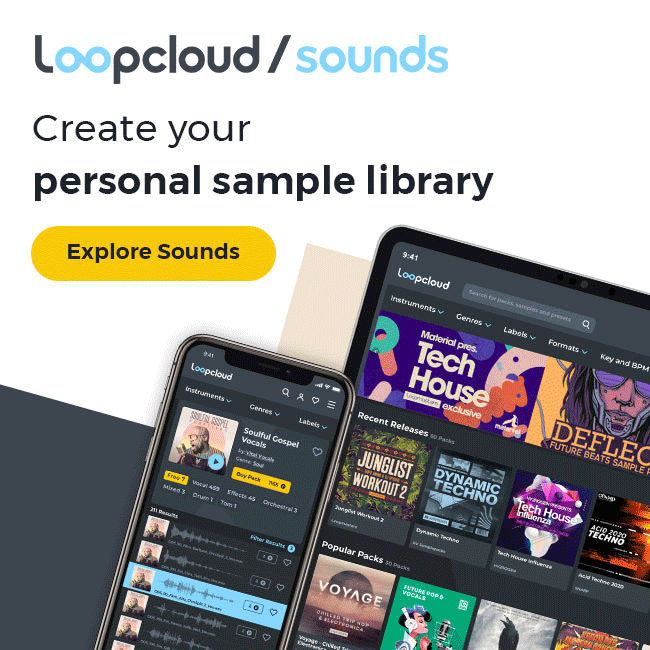 LinkedIn
Whether or not you choose to use LinkedIn in your music marketing plan depends on who you are trying to target. Is your business targeting other business in a B2B scenario? My knowledge of LinkedIn is limited. I don't use it all that much. However, my business is in music marketing. Music marketing is another business that is also aimed at music businesses. Therefore, I should be using LinkedIn more. It is very often overlooked, even where it makes sense to use it.
The things I don't really like about LinkedIn is that functionality is limited. You can't contact just anyone like you can on other platforms. Firstly, you need their email address if you wish to connect with them. You can't connect with someone whose email address you don't have.
LinkedIn also charges for what they call "inmails". These are emails that can be sent to other people. However, these are often wasted, and quite often, unless you are already sure of success, these can be a waste of money.
YouTube
I am a big YouTube fan. I watch videos on a daily basis and make videos for my own channel. Again, my channel is also geared towards music marketing. Although, I often share my newest tracks to YouTube too. My advice for YouTube is the following…
Make and upload new videos at least once per week.
Use VidIQ to do your keyword research.
Use as much of the 5000 character limit, in your description, as you possibly can.
Do your keyword research before choosing a title. This can provide you with a much better title with lower competition and more monthly searches.
VidIQ will also show you when most of your viewers are online. This will allow you to schedule your videos to be published at the right time.
A couple more social networks I could also have mentioned here include Tailwind and Instagram. However, my knowledge of these sites is limited and I am not qualified to talk about some sites I know nothing about.
Scheduling Services For Your Music Marketing Plans
There are a few services that you should use for developing your music marketing following. There are two that I am going to tell you about here. These include SocialBee and HootSuite. I have already told you about Tailwind (Join Tailwind here). Tailwind also schedules content. However, it is just for Pinterest and Instagram.
Social Bee
Social Bee is a site that I use all the time for scheduling social media posts. This is largely because I have a free lifetime account to it. I paid $49 on App Sumo and now I have it for free forever.
With Social Bee, I post content to Facebook, Twitter and LinkedIn. This is all for my music marketing business as well as my stock music compositions. With Social Bee, I have the choice of whether I want to post a piece of content just once or multiple times.
You can also find App Sumo here. This has one-time buy sales of lifetime memberships to some great sites. I use many of these sites all the time.
HootSuite and Your Music Marketing Plans
I have already shown you all the social media scheduling services I use. These include Social Bee, Tailwind, and the onboard YouTube scheduler. However, I just wanted to mention HootSuite because they have a sale right now that you might want to check out. This is 30 days of free membership before you have to pay anything. Therefore, you can check it out for a month. This represents excellent value if you want to find a reliable scheduling service that you don't have to pay for today.
To find out more about Hootsuite, click here.
My Favourite Website For Music Marketing is Hypeddit
Hypeddit is my favourite site for music marketing. This is because it is a simple and easy way to build your social media following, grow your email list and get your content into the hands of the people who would be most interested.
I use Hpeddit to grow my SoundCloud following as well as build my email list. They have something called the Promotion Exchange. It is a bit like the traffic exchanges you may have heard of. However, there is a much more powerful difference. This is because the function of the Promotion Exchange is to follow other musicians' social accounts, join their email list, etc. I have generated over 3000 email addresses for my list since I first started using Hypeddit. A lot of those people are happy to hear from me. They will read my content and listen to m music. Heck, they will even buy affiliate products from time to time.
You can sign up to Hypeddit here.
SoundCloud – The Better Music Hosting Platform
SoundCloud goes hand-in-hand with Hypeddit. They will allow you to add a link to your SoundCloud track. This can be for your Hypeddit squeeze page. I offer my free book Complete Guide to Music Marketing in my link. I have a four word link that says "Get More Music Fans. The screenshot of this is below…
Blogging and Your Music Marketing Plans
Blogging is something else I do in my music marketing plans. I try to put out a post twice per week. This is on a Monday and also on Friday's. This post will be published on Friday, 20th November 2020.
My blog is a place where I draft out some ideas for my next edition of The Complete Guide to Music Marketing. Therefore, I already have my posts planned. It is just about updating the book (and the blog). It is easier to work this way because many bloggers fail because they run out of ideas. I know, I have been there. In my blog, I know what I am going to be blogging about months in advance.
It is great practise to write at least 1,000 words per post. This way, it is more easily read by the search engines.
I also share all my blogs through the aforementioned channels and a couple more ways that I will share with you over the rest of the post.
What is my Best Advice for Blogging?
It is always better to use a WordPress.org blog. This is because the free alternatives are owned by the companies who host them. Therefore, you have no security. I will be writing more about blogging next Friday so stay tuned for that.
Other Sites I use to Share my Blog Content
There are two more sites that I use in my music marketing plans. These include Medium.com and WordPress.com.
Medium.com
Medium is a site that I use to grow my number of readers. The great thing about these people is that they love to read blog posts. I am a premium member of Medium.com and that means that I can comment on other people's posts. This leaves space for people to follow me. The more content I have on Medium, the more chance there is of people reading my posts..
WordPress..com
I know I have already mentioned WordPress.com. However, let me say what is good about WordPress.com that you can't find elsewhere. WordPress.com is not just a blogging platform. It is also a community of people who want to share content. Therefore, it is easy for others to find your content, follow you and interact with your blog. Your followers on wordPress.com will also be notified whenever you post an update.
My Strategy for Medium and WordPress.com
I will share the first couple of paragraphs or so with my WordPress.com and Medium readers. At the bottom of those posts, I will then link back to this site (Krannaken.com).
This way, people who are interested in reading my content, can click through to my blog and I can generate more traffic that way.
Times and Frequency For Optimum Music Marketing Success
You should follow the following post times and frequencies…
Post four times daily to your Facebook page. This should be at 12am, 6am, 12 noon and 6pm. This should be a variety of different content and a good mixture of fun things, industry news and promotional offers. You should follow each Facebook page with your Facebook page ID. Therefore, I would be known as Krannaken when reaching out to other pages and groups.
On Twitter, you should be pinning six times per day. This can be at 12am, 4am, 8am, 12 noon, 4pm and 8pm. Again, this should be a mixture of fun stuff, industry news and promotional posts. You should also be reaching out to other Twitter users every day.
Pin more images to Pinterest firstly. This should be followed immediately by sharing it with your Tailwind tribes. I share everything in the six groups I am a member of. This, and my own pins fill my schedule. At the day of writing this (19th November 2020) I am scheduled right through until January.
I also blog twice per week. My content is planned in advance. I also share my blog posts on Medium and WordPress.com whenever I have a new post.
Your Budget and Your Social Media Music Marketing Plan
This costs me a total of around £70. This price always fluctuates as most services are based overseas so I can't give you an accurate figure as it will change from month to month.
From there, I earmark all income for social media advertising and more plugins for my music. Everything for me, music wise, nowadays is "in the box" meaning, it is all virtual instruments. This is all software based. However, I do have a keyboard and an Akai Fire for FL Studio. Apart from that, it is all software based.
You can also get 10 Spotif facts – our last post – here.
If you have any more comments, suggestions or if you have any further advice, please leave them below in the comments section. Thank you. Please also note that most of the links in this post are also affiliate links. Therefore, any sales these links generate gives me a commission.