I have been meaning to make this post for some time. People have been commenting and asking for advice on keeping a blog. As well as a fully functioning, regularly updated website, you should also make room for a blog in your plans for developing a successful music website.
Here are 12 Top Tips to Developing a Successful Music Website
1 Keep a Blog
Blogging is one of the best things you can do for your artist website. This is because regular addition of fresh content is great for the search engines. Furthermore, search engine marketing is one of the biggest and best strategies for building up a consistent flow of traffic.
It is my plan to update my blog with fresh content, three times per week. This gives me three days to write content. The rest of the week can be spent by promoting my latest blog posts. I highly recommend that you decide whether you wish to be a blogger or a YouTuber. If your writing skills are better than your video presentation skills, the former is the way to go. That is why I am choosing to develop my blog rather than my YouTube channel.
2 Proofread Everything
This is one area where I need to put more focus. Proofreading offers the opportunity to put things right before you sell your knowledge. A poorly proofread blog post can make you look amateur at best. At worst it looks as though you lack education.
3 Developing a Successful Music Website Should Include Keeping a Patreon Page
A Patreon Page is a way for fans and supporters to donate money to you on a regular basis. It is a great idea to take full advantage of this option. You can add your latest music, templates, sample packs, synth presets, etc, to your Patreon page. This helps to persuade supporters that donating to your business, is a good option for them.
We need to work more with our own Patreon page to get it ready for you. However, this represents an excellent opportunity – especially for independent artists.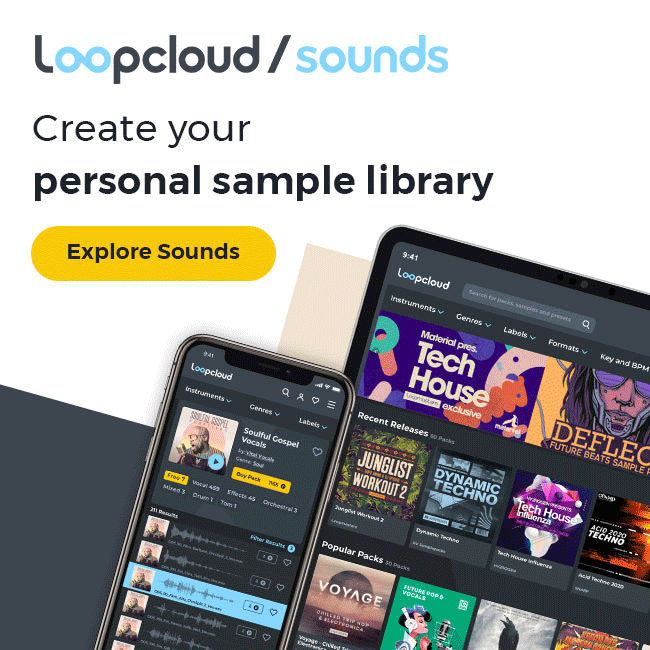 4 If You Are Serious About Developing a Successful Music Website You Should Sell Everything You Make
Sell everything you make. If you make a track on your DAW, you should sell the template. You can also sell it as MIDI or WAV sample packs. Furthermore, you can sell any synth presets that you have developed or modified to fit your song.
This does not have to be initially for monetary gain. Something I did was to write a book on marketing music online. It took me months of hard work to put together. Because I wrote it, I have full legal rights. Therefore, I give this away to my email subscribers. I also recommend products and services in my book. If the reader clicks on the links and purchases something, they will be financially supporting my business.
Therefore, you should think outside the box. Don't only think about the tracks you make. What experience have you had? Do you have any expertise in any particular area of music? These things can be sold or given away in exchange for an email address.
5 Think About Passive Income
One of the best things about making music for a living is that it can provide passive income. What is passive income? Well, it's work that you do once and get paid over and over again. It works because it provides you with a never-ending flow of income (or email addresses – as with my book).
Music and digital products are the best products to build passive income. This is because they cost nothing to reproduce. Therefore, you have no overheads and everything that comes in is profit.
6 Developing a Successful Music Website Requires the Development of a Promotion Plan
You cannot simply write a blog post and just expect people to read it. Therefore, you need a promotion plan. What are you going to do to make sure you have people reading your blog posts. Personally, I share all my blog posts on Facebook (on both my page and in various groups), on Twitter, Pinterest and Tailwind. I also share my posts on WordPress.com and Medium. As well as these things, I also add blog posts to my email marketing campaigns.
Here is my advice for each of these in turn…
Facebook
I share posts to both groups such as Be The Next D.I.Y. Rock Star. This is my number one group for sharing on Facebook. The owner, (Vox), is really nice. She may be reading this post, but it does not matter. The group is full of people who actually want to help each other rather than people who just leave links and leave. Therefore, it is an ideal group for promoting your music on Facebook.
I also use Social Bee to automate posts to go to both Twitter and Facebook regularly. I have just under 14,000 Facebook likes and over 1,800 Twitter followers. Posts are sent to my social media automatically.
Twitter
As I just said, Social Bee will automate my Twitter posts so that I don't have to worry about it. However, whereas I just post to my Facebook page four times per day, I post to Twitter six times per day. I post to Facebook at 6am, 12 noon, 6pm and midnight. Therefore, I post to Twitter at 4am, 8am, 12 noon, 4pm, 8pm and midnight.
Pinterest
Pinterest is a blogger's dream for many bloggers. However, it is not quite so great for music-related blogs as for things like social media-related blogs, make money online blogs and health blogs. However, I still get a good amount of traffic from Pinterest so I would not disregard it. Pinterest also provides some excellent analytics that will tell you exactly how your claimed sites are doing.
Tailwind
Tailwind is a community of Pinterest and Instagram users. There is a tribal system here. This means that you share pins from other members. In turn, they also share your pins to their boards. This builds a lot of traffic up if you get your pins right.
I am a member of six tribes on Tailwind. The D.I.Y Rock Star Facebook group that I mentioned in the Facebook paragraph also have a Tailwind Tribe. That is how I got to know Vox. Vox then invited me to join the Facebook group.
I have shared every pin from the six tribes I am a member of. This is a big reason why I have so many shares. It was an MLM company (Global Domains International) who first coined the phrase, "If you help enough people to get what they want, you get what you want". This is how tribes works.
Tailwind also has a system called Smart Loops. This loops the posting of your pins so that it can measure the effectiveness of each pin.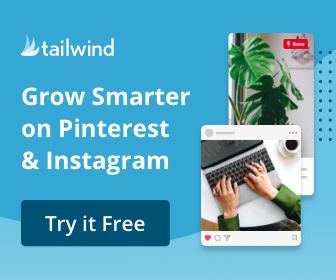 WordPress.com
Although I do not consider WordPress.com to be the best place for a blog, there is still a lot of traffic to be sourced from there. This is because of the Reader feature. It builds the WordPress.com community for itself by providing an in-house traffic system. Basically, you search for whatever topic you want to read about. You can then read and follow the blogs in your search results. I have picked up some very good and loyal readers by operating this way.
My strategy with WordPress.com as with Medium as you will read below, is to share a certain amount of my post on these sites. I then say something like, "Read the rest, click here" and link back to my site.
Medium.com
I get more traffic from Medium than anywhere else. Therefore, it is important for me to share my work there. As with WordPress.com, I share some of my blog on Medium and link back to Krannaken.com. I also have a premium membership for Medium.
7 Building a Responsive Email List is Always Essential
You will be delighted to know that building my list is the easiest part of my overall marketing activities. It also gives me the second-best results behind Medium. I have over 1,000 subscribers many of whom have come from Hypeddi.
Hypeddit has a feature called the Promotion Exchange. This gives you email details, social media follows, the ability to share your music virally. I add my Complete Guide to Music Marketing to this feature as a free download. I believe this represents more value to the user. This is especially as most of the people who use my share gates are music artists or producers.
8 Developing a Successful Music Website Means Efficient Management of Your Time
There are various apps on mobile app stores. This could be the Apple app store or the Google Play store. Using these apps will enable you to delegate certain hours of each day for doing certain tasks. For instance, I am happy to spend my mornings on my blog and administrative duties. Therefore, the afternoons are spent making music and uploading music to stock music libraries.
9 Keeping a Budget and Sticking to it
If you are not careful, your business can be unnecessarily expensive. Therefore, I would highly recommend that you make a budget. Work out what the main resources cost? What tools and services will you use to grow your business? How often do you upgrade your musical equipment? Do you need to purchase a new guitar, or a new keyboard? How much do you spend on VST plugins? Make a list of everything you need to have in order to run your business. This also includes your email autoresponder such as Aweber.
10 A Successful Music Website Always Starts With Picking Your Theme Carefully
Picking your theme is a major consideration for a new website. The one I use is called Tusant and it was made by Second Line Themes. This gives me the option to upload digital products, blogs, videos, etc to my website. As I hope you will agree, my website looks great. I am not bragging, but I really like it.
11 Leaving the Best Impression Does Not Include Using Free Images
Free images are all well and good, but if you get free images, everyone gets free images. Therefore, they are used by everyone. This looks shoddy and unprofessional. I can highly recommend a service such as the one I use. It is called Yay Images and you can often find a membership with 1,000 credits from AppSumo. Each image is worth one credit. If you can't find Yay Images on AppSumo, you can find a membership to it here.
12 Developing a Successful Music Website Can Be Aided By Buying Lifetime Memberships From AppSumo
AppSumo can give you knocked-down prices on some of the best websites for entrepreneurs. I joined AppSumo a couple of years ago. Some of the sites that I use every day were lifetime purchases from AppSumo. This includes assets like RoboForm, RelayThat, Yay Images and Alli AI.
Thank you for reading this post. If you missed Freebie Friday last week, it was about a VST plugin that can be used to create some really cool retro sounds.
Christmas 2020
Don't miss our 12 days of Christmas promotion. We are giving you access to 12 of the best free plugins over the 12 days of the festive season. Please join my email list and download your free copy of the Complete Guide to Music Marketing so that you can be sure that you won't miss our 12 day special.