Being a musician is as much about entrepreneurship as it is about musical skill and ability. Therefore, it stands to reason that you will want to build your own website and blog. Furthermore, it is only natural that you will want to make money with a music blog. In this post, we will discuss six ways in which you can make money with a music blog. So, let's get started.
1 Make Money With a Music Blog Promoting Affiliate Products
If you blog, you will not only have the ability to impart some of your knowledge. Blogging also gives you the opportunity to advertise affiliate products. You can advertise with banners. However, it is also a great strategy to use the power of persuasion and sell products through the wording of your posts.
You can write review posts or just write recommendations within a bigger post. I hope to be making more review posts. Your reviews must be of products that you have personal experience with. For instance, I will be making more review posts about the products I have downloaded from Plugin Boutique. This company is one that I am happy to deal with because they have fantastic customer service. If they didn't, I would be dealing with a different company.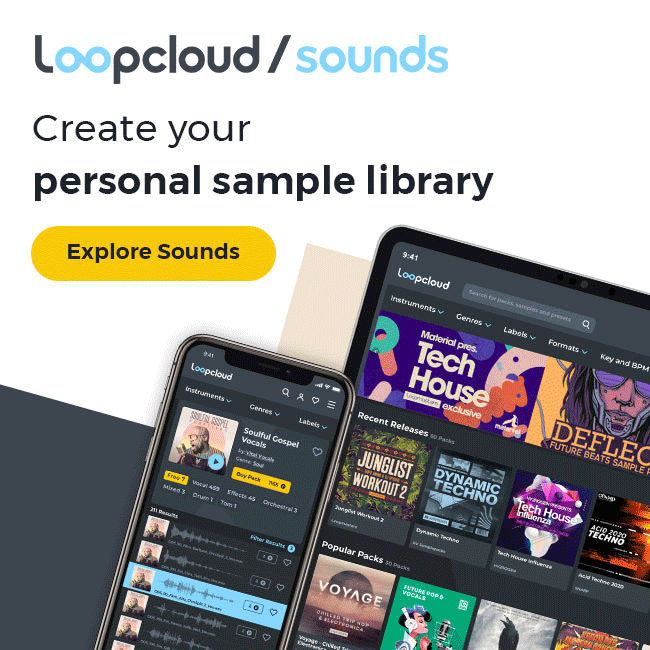 2 WooCommerce
You can sell CD's or vinyl through companies like Kunaki.com. I have used Kunaki for a couple of years and always had a great experience. I tend to use them at Christmas. It is like a tradition now that I get CD's printed and made up by Konaki that I give to family and close friends. These CDs are cheap to produce (a little over a dollar per CD) and also look and feel great. I highly recommend Kunaki who also sell vinyl. Therefore, if you want to have your music on vinyl, this really is the way to go.
Other things you can sell through your website WooCommerce store include…
Clothing, Tee shirts, hoodies, baseball caps, etc. There are various companies who can do this for you. One that I recommend is CafePress. However, I would recommend that you look around before you choose a clothing merchandise company to work with.
Posters, photographs, signed photographs, etc. You can get these in the usual way. Find a great photography company to work with.
Sample packs, templates, presets, etc. I would recommend that you sell these on websites such as We Make Dance Music.
Other promotional items such as mugs, coasters, keyrings, etc. Again, look around until you find a company you are happy to work with.
3 Sell Event Tickets From Your Music Blog
Whether you play gigs at a physical venue or online from home, you should be selling event tickets to make money with a music blog.
Online gigging is where the industry is going. You can choose your own prices, communicate with your fans and run promotions to make sure you make even more money. Communication with individual fans was unheard of in the past. However, you can hold a tipping contest where you give a shoutout to your biggest fans and those who tip you the most money.
One website that allows you to hold gigs for free is Stageit.com. I can highly recommend this. They don't charge the artist but take their money from a small percentage of the tips and ticket sales you receive from your fans.
4 Promote Your Patreon Page as a Way to Make Money With a Music Blog
This is a way to receive recurring income from fans. You can provide them with regular updates, news, free stuff, etc. As a producer of electronic music I aim to start providing fans with MIDI files, sample packs, templates and more in return.
You can also make multiple tiers of your Patreon page. Therefore, fans who pay more can receive better deals, etc. This is great for encouraging fans to donate more money.
5 Make Money With a Music Blog Providing Music Lessons
More musicians make money from teaching than any other music-related occupation. Your website is the ideal place to hold these lessons.
This is because you can charge less, but make more. The rules of elasticity show that if you charge less to each student, more people are likely to become your students.
Think about this for a second. If you have 10 students paying you $15 per hour for your teaching and you are teaching for 20 hours per week, you are making $300 per week. Now then! The rules of elasticity show that if you give people unlimited training for $10 per month and you have 200 students, you are making $2,000 per month. Furthermore, you are doing less work because you are only teaching each lesson once. Sure enough, you are also going to want to re-record some lessons and add more musical exercises to your website. The more lessons you have, the more chance that you have of students sticking with you. That is more money coming in, less time spent on teaching and more value offerings to each student.
Christmas 2020
Don't miss my series coming up over the 12 days of Christmas. Each day at Christmas, I will be offering you a free VST. I am making posts for each day and researched the best 12 VST plugins for you. To find out more and be notified when these posts are published, please click the banner below. You will be able to request your completely free copy of the Complete Guide to Music Marketing and be notified of all 12 free VSTs on our Christmas list.