Today's video is inspired by another of Chris Greenwood's (aka Manifest). The guy makes awesome videos, so of course, I want to inspire you with his ideas. The actual video states 5 ways to get heard by millions of fans. However, when I went through the video, I only found 4 ways. However, each idea below will give you tonnes of sub-ideas so the video wasn't that bad. I just don't know why he said 5 when in fact, there are only 4.
So, let's get into this one…
1 Get Millions of New Fans From Ads
When you advertise an album, you don't advertise the whole album, you advertise the best song. Therefore, pick one song to promote and roll with it.
Where Do You Need to Advertise?
The best ROI (return on investment) comes from Instagram, YouTube and Facebook. All of these platforms can run video ads and video represents your best opportunity as a musician. After all, with a video they can hear the music playing. You may be thinking that Spotify or SoundCloud are just as good platforms for the promotion of an album. However, you need to be where the masses are, and the masses are on Facebook, Instagram and YouTube. YouTube in itself has something like ten times more music listeners than Spotify.
If you are making an ad for Facebook or Instagram, you will need to scale down the song so that you only have the best parts. If you're a rock band, play the chorus or the guitar solo (maybe both). An EDM or trance music artist can focus on the break. You may be a classical composer and in that case you would focus on the crescendoes in your music.
Furthermore, if you consider that your music is similar to a specific artist, you can get your music heard by fans of that very artist. You can target anyone. On Facebook, you can target any demographic. If you are advertising a song that sounds like Armin Van Buuren on YouTube, you can advertise on Armin's channel.
2 Get Millions of New Fans From Social Media
Go live on Facebook, Instagram, YouTube, etc, jam with your bandmates and enjoy the results. If going live on social media was something that was happening in the early nineties, my band and I would have been live on social media every day of the week. We used to jam every lunch time at College.
It is so easy that anyone can do it. Simply select to go live and there you go, you're live. This can generate tonnes of new fans for you. Furthermore, f you don't have a service like Hypeddit to build your YouTube audience, just make sure that you properly optimise your videos for YouTube Search with VidIQ.
The more you do this, the better you will get. And, the more music you play, the better your music will be. Therefore, you just have to roll with it.
Make sure that you connect with the people who like your music. As well as playing music, I like to read thrillers. Every Saturday evening, I like to watch a film with my wife. As far as sport goes, I also support Tottenham Hotspur. It is a great idea to tag these interests and let people know about you. Just as many people will also appreciate you for who you are as for your music.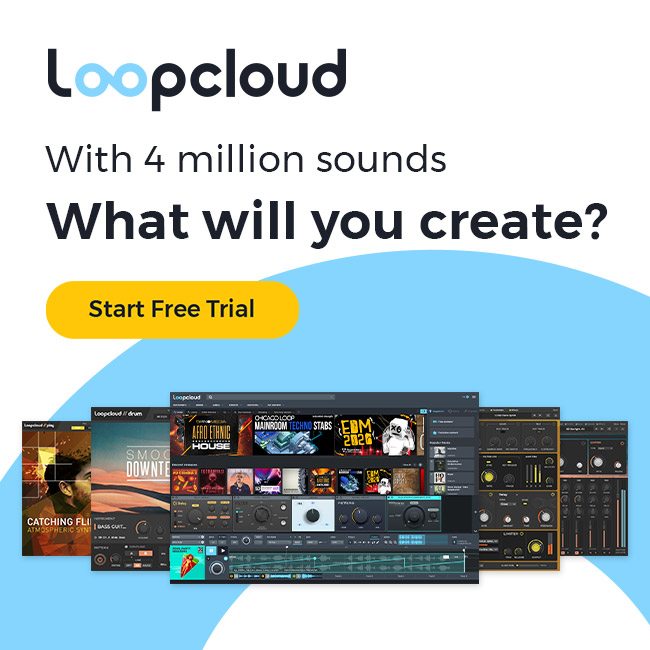 3 Use Social Influencers to Generate More Interest in Your Music
Using influencer marketing is MASSIVE business these days. As well as tapping into their audience, you are generating popularity from the kinds of people who are most likely to like your music.
Therefore, if you play guitar like Joe Satriani or play piano like Ludovico Einaudi, you can use these guys as influencers. This builds influence from those artists and these fans can be fans for life.
Just Send Something Great to an Influencer
I know someone who did this. In a fairly recent video, Daniel Carrizalez wore a baseball cap with his logo on the front. It was produced by a subscriber to his channel. Therefore, Daniel wore the cap on an episode and gave a shout out to the guy who made it.
For those of you who don't know who Daniel Carrizalez is, please let me explain. Daniel has a YouTube channel about making stock music and selling your music through production music libraries.
4 Get Millions of New Fans From Making Remixes
Pay a famous artist or band to make a remix of your song. By doing this, you are also tapping into their audience. Furthermore, music lives on. You may find your song being played by top DJs, radio stations, etc.
Find out how you can publish the best possible album. You are also welcome to read any of the posts below…
Why Not Subscribe to Alex's Channel on YouTube?
As many of you know, I have been working with Alex Genadinik (a singer-songwriter), for the past few weeks now. You are welcome to check out Alex's latest track below. If you like the track, you are also welcome to subscribe to his YouTube channel.