The ways that you can make money from music are numerous. You may play a musical instrument or produce music with technology. However, you may simply want to make money from music on the business or marketing side. Whatever you wish to do with your music, this post will enable you to have a clearer vision.
1 – Make Money From Producing and Selling Samples, Loops and MIDI Files
The electronic music industry is bigger now than ever. Since equipment and software became more affordable, more and more people have turned to the computer as a way to make music.
Furthermore, if more people are making music, they will require the skill of others to help them get their sound. Therefore, there is a market for samples, loops and midi files.
You may think that people want to be more original. However, it is always necessary for a producer to use drum hits to get that great kick, snare or clap sound. Many producers do make their own samples, but the vast majority of producers will use sourced sounds.
The best way to do this is through using sites like WeMakeDanceMusic to supplement your own sales on your own website. I have made all the sound files on my website and you are also free to check those out on my store page.
2 – Make Money From Music by Selling Your Merch
Have you ever considered that you can be paid to advertise? Welcome to the world of selling merch. Your merchandise can also have your branding all over it.
The best thing about this is that people will pay good money for a well-designed garment. Therefore, you are making a profit from your own advertising! What could be better than that?
There are a few websites that allow you to design your merch. Among them are Cafe Press, Teespring and others. This can cost as little as zero to get started. The company will just take a commission when you make a sale.
3 – Make Money From Gigs
Perhaps the most traditional way to make money from music is by holding gigs. This can be providing entertainment for birthdays, gigs, graduations, etc. It can also be holding regular pub nights or even just busking in town centres. You have to be good with your instrument if you plan to do gigs.
4 – Make Money From Music Through Blogging
This does not necessarily require the knowledge of how to play an instrument or use musical technology. However, you have to be knowledgeable about different genres, cultures or whatever stance of music you are blogging about.
All you need for this is a domain name and web hosting. Personally, I always go with NameCheap. They also have the best prices and provide excellent customer service.
5 – Make Money From Music Through Selling CD's
If you make music, you want to sell it, right? Well, CD's still have the best sound quality. Many streaming services rely on MP3 formats. However, a CD has a sharper, clearer sound. A CD also has the added bonus that the band or artist makes more money from CD sales. Therefore, a CD is more of a support to the people who made the music.
You can have a CD made up with professional printing on both the inlay card and on the CD, you should check out Kunaki.com. They will be able to do this for a little over a dollar for a CD.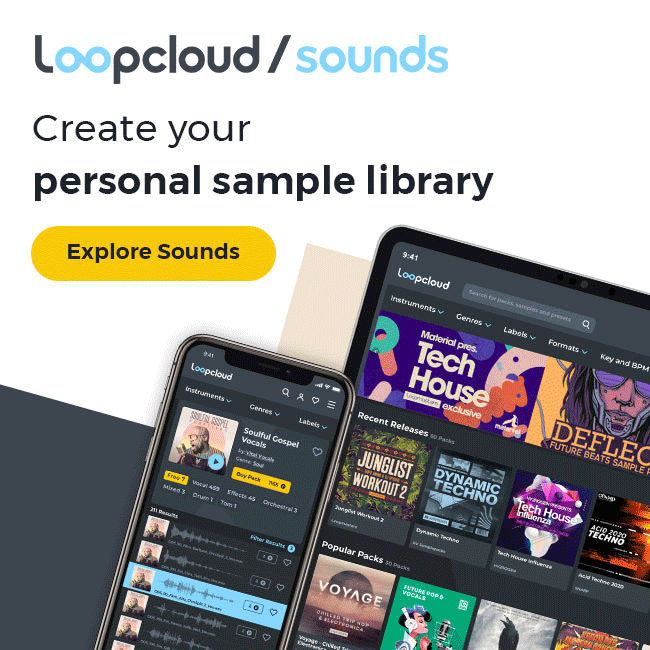 6 – Make Money From Streaming Sites
Although it takes something like 80,000 to make the minimum wage (more like 100,000 in 2021) every month from streaming your music, it is still where you will see the most success. I stream more music than anything else. The biggest reason is that I can also get any music I want instantly from streaming.
7 – Make Money From Your YouTube Channel
You really need to establish a good following if you hope to make money from YouTube. Therefore, this is something to aspire to and not something you can start tomorrow..
You can make money in various ways from your YouTube channel, but this is a numbers game and as you get more followers you stand to get paid more money. There are a few ways that you can make money from music on your YouTube channel. These include.
Selling merch
Selling CD's
Affiliate marketing from Google Adwords
Subscriptions
Please be advised that the last two of these are only available if you can grow a very big following. You can however sell merch and CD's from day one.
8 – Selling online lessons in using technology or playing an instrument
If you can play an instrument or use music technology, you should teach it to other people. Selling online lessons has various benefits over physical one to one lessons. We will be exploring these reasons in a blog post later this week. Please look out for that.
9 – Offer One-to-One Lessons
Again, we will discuss the pros and cons of one-to-one lessons in a post later this week. If you are reading this post after the other post has been written, it will be hyperlinked here.
10 – Writing songs for other people
Sometimes people will want to have musicians to compose music for them. This could be for a marriage proposal, a background to poetry or the background music for lyrics that someone has written. It could just also be for someone who simply requires background music for a video on YouTube.
You can get these jobs on Fiverr, Freelancer or any other freelancing website. You can start by picking up jobs with no capital outlay on Fiverr.
11 – Composing Stock Music
You should also compose music that you can sell as background music and sell it from your website. It can be in any genre at all.
There are various production music libraries who will sell your stock music for you. One YouTube channel I recommend that you also investigate about this is Daniel Carrizalez's Stock Music Licensing. I have included Daniel's latest video immediately below…
12 – Make Money From Music By Working as a DJ
As a musician, we are passionate about our music. That is why you are in music, right? Therefore, why not start up as a DJ. You don't need to secure club or venue bookings. You could simply record it on either a video or on a podcast and share it on social media.
One notable DJ who records weekly sessions exclusively for YouTube is Armin Van Buuren. You can catch his shows here. Armin is one of the world's greatest DJ's. Therefore, if you love trance music, you will want to find out more.
There is nothing to stop you from also doing the same as Armin on your own YouTube channel.
Please don't forget that if you have Serum on your computer, we are giving away free Serum presets here.
Has this post changed your mind or inspired you about your own music career? Please tell us about it in the comments section below…
Another Music Post From Alex Genadinik's Website
As I am working with Alex Genadinik, I would like you to check out his YouTube channel. Today, I wrote a post on his blog about the song below. Magic Dandelion is an anti-gun violence song and the subject of the post as because yesterday was the third anniversary of the Parkland School massacre in Florida.