In this post, I am going to share with you some great ideas that you will want to incorporate into your marketing plan strategy. If you are a music business, these ideas just make a lot of sense.
Your Music Marketing Plan Strategy
As a musician, you should focus on platforms that will let you share your music freely. These platforms should all have a musical appeal. Therefore, we are going to look at three platforms for our marketing plan. You need to have time to master them anyway. Focusing on three social media platforms and only these three will enable you to master them.
The social media platforms that we are going to look at in this post include Instagram, SoundCloud and YouTube.
Adding Instagram to Your Marketing Plan Strategy
I strongly urge you to think about making music videos with your music. Not only is this great for Instagram's IGTV, it is also important for YouTube.
There is more than one way to make a video depending on what DAW (digital audio workstation), you use. If you use FL Studio there is the Zgameditor Visualizer. This syncs your music to the video.
If you don't have FL Studio, it's not a problem. You can use Camtasia too. However, maybe your DAW does have something similar to FL Studio's Zgameditor Visualizer.
IGTV
IGTV is Instagram Television. It is basically a video service where you can share videos on the platform. It is becoming very popular. I have only used it for Alex's videos, but I am very impressed with what I have found and aim to use that myself with my own videos.
If you want to use IGTV, you need to have a cover image that is either 9:16 or 16:9 so it is either landscape or portrait. Add this image to the start of your video in Camtasia and then you have something great to add to your profile.
Adding SoundCloud to Your Marketing Plan Strategy
SoundCloud is all about music. Therefore, it is more of a community of musicians than fans. However, it can be argued that musicians are fans in their own right. SoundCloud is not simply about sharing your own music, it is also about listening to and appreciating the work of other musicians.
The thing I like best about SoundCloud is that it is easy to find music that is new and that has never been heard before by the mainstream population. You can search for music that has only just been published on the SoundCloud platform. Furthermore, some of my tracks have gone viral on SoundCloud. This is largely thanks to Hypeddit.
How to Find Fresh and New Music on SoundCloud
Do you want to find the newest music on SoundCloud. Simply follow the steps below to find out how…
Go to SoundCloud.com
Type the genre into the search bar along the top of the screen
Now Select Tracks > Added Any Time > Past hour
All of the trance tracks that were uploaded in the last hour are now on the list.
In this way, your music can easily be discovered by people searching in your genre. However, I highly recommend that you also use SoundCloud along with Hypeddit.
What is Hypeddit and How Can It Work With SoundCloud?
Hypeddit is a great way to gain more social media follows as well as build your email list. John Gold (the guy behind Hypeddit) recommends using just email capture and SoundCloud. However, there are 11 different social media platforms that ou can work with Hypeddit. Furthermore, you can also ask for a donation through this facility.
Hypeddit will also add a link to your SoundCloud track that will generate more streams, follows, email addresses and shares. Therefore, for a musician it is an essential part of the marketing plan strategy.
The Hypeddit link looks like this…
The link in the image above that says "Free Download" goes to our Hypeddit landing page for that song.
This makes discoverability of your music really easy. Another plus point is the fact that your music will go viral easily. One of my tracks was shared over 300 times and heard by over 3,000 people.
YouTube
YouTube is not the easiest way to build your business. For me, I don't like to subscribe to other channels unless I am more than 80% interested in the content. This is because I can only subscribe to a certain number of channels. I also like to watch certain channels. I don't like it to get too adulterated so don't mix in loads more channels. However, I am probably subscribed to around 100 channels altogether, but they are of my own choosing.
YouTube is a great place to promote your music because you can upload a variety of different types of video. It is obvious that as musicians, we want to make music videos. There are also quite a few other options. People can learn a lot by watching you make your music in your DAW. Other videos can also include affiliate videos where you film yourself playing with VST plugins so that people get a good idea of how they work and what you can do with them.
One service I highly recommend is VidIQ. It is important that you also subscribe to a service like VidIQ. It should be in everyone's marketing plan strategy All you need is the $10 version and you can use all of the keyword research facilities to optimize your videos for search. These are really easy to use and I can highly recommend VidIQ.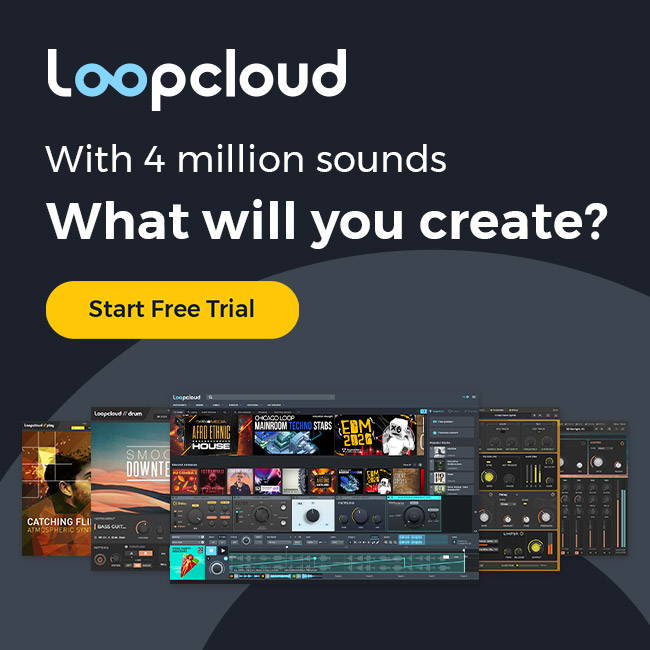 An Example of a Video You Can Make For Your YouTube Channel
Here is an example of a music video that you may take some ideas from. This is Alex's latest video. It would be interesting to see what videos you can make for your music…
Other Social Media Platforms I Recommend
It would be nice to know that you have enjoyed this post on your marketing plan strategy. I also use Pinterest and Tailwind with my blog, but that is not really sharing my music. I only use it for posts such as the one you are reading now. This post is about sharing the sounds you are making. Therefore, I will talk to you about blogging in another post.