Marketing your music is considered to be both time-consuming and a drain on your financial resources. Howeverr, in this post I am going to show you how to successfully promote an album for free in 2021. That means this post will definitely be able to help you successfully promote an album of your music today.
Please also note that the Hypeddit links in this post are affiliate links. Therefore, if you click them and purchase a membership, I will make a small commission. This is at no addiional cost to you and it supports me in my blog.
First Steps in How to Successfully Promote an Album For Free Today
Patrick, the guy in the video above, first started to make an album when he tweeted about it. It was just a bored music producer on a whim. You could do exactly the same and have similar results. However, one thing that Patrick did have on his side was quite a substantial social media following.
"I wanna producer an album. Would you wanna be on it?"
After looking at this guy's Twitter account, I see he has over 24,000 followers. Therefore, there are a lot of people who could be asked about involvement in the project. Furthermore, it seems that most of Patrick's subscribers are music artists themselves. If you don't use Twitter or Instagram a whole lot (like me), you will more than doubt miss these messages.
How to Produce a Music Album
From that tweet, Patrick had a tonne of interest. These were all either people just praising his initiative or others wanting to be a part of it.
As the producer, Patrick was not the guy who was making the music. Instead he was guiding the sound, bringing artists together and making little changes such as the structure of the beat, changing the ad libs and songwriting. He made sure that everything was under his direction and that everything was cohesive.
During the mastering stages of the album, Patrick worked side-by-side with the sound engineer and told him which effects to use, changes to be made and making the final decision on the song. The producer is the glue that puts the whole project together.
How to Distribute a Music Album
After the production was over and Patrick had copies of the fully-mastered music, his next task was to distribute it. This included social media promotion through all of the right channels.
As a music artist, I would recommend that you focus on marketing through YouTube, Instagram and SoundCloud. However, I also advise you to use Hypeddit for your music promotion. Hypeddit will make your music go viral from the day you submit it. You can also distribute it and have your music in the music stores and streaming websites in next to no-time thanks to Distrokid. Again, the Distrokid link is another affiliate link so if you click it and make a purchase, you will be promoting this blog at no additional cost to you.
How to Successfully Promote an Album For Free and Build a Strong Team of Collaborators
Simply put the feelers out. By this, I mean that you should ask your community wherevver you have a good following. Even if you don't have a great following, you could still find people to work with by asking on the different social media platforms. If you are asking on Twitter, make sure you use hashtags. If you are asking on Facebook, ask in relevant Facebook groups.
In the video, Patrick asked his Instagram following to send some beats to his contact email. They did so, and Patrick got a lot of interest. If you want people to reply to your email, you can include that in your profile. However, if you want to set up a separate music email as I have done with admin@krannaken.com, you can do so.
From there, the incoming music was organised by vibe. Therefore, he would have downtempo, hard, melodic guitar folders, etc. You could do the same by simply creating categories like happy, sad, trap, hip-hop, etc.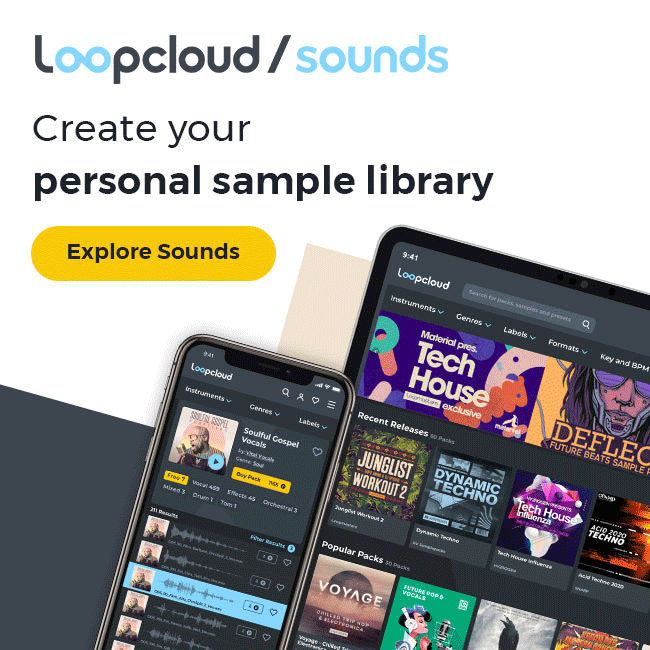 How to Successfully Promote an Album For Free After You Have Received the Collaborative Submissions
After listening to each submission time and again, Patrick decided which music went well with other music. He chose what he wanted to use and went with his gut reaction over it. In the end, he worked with a small group of just 29 music artists. Considering he actually reached out to 100 artists, originally, this was a real select group of musicians.
The people who Patrick selected from the shortlisted artists were asked to write something. That could have meant a hook or a verse, but basically, anything that could fit in. He took the best of those submissions and sent them to other artists. Therefore, these artists would write something around the submission. This process of sending submitted music went through various artists until the tracks were cmplete.
This process reminds me of a project I worked on during my Foundation Degree. At the time, I worked with a drummer in America and a guitarist in eastern Europe. That was really interesting because everyone wrote their music at home. Furthermore, the sound quality was not compromised by the difference in geographic location. It all fit together really well.
Back to Patrick's project, if there was something he didn't like in the submission he was honest with the musician. He would simply ask them to change anything about the track. Such things included lyrics. Sometimes he had to scrap the song etirely.
Once the work was complete, it was published.
How to Find the Right Pre-Release Strategy For Your Music Album
One week before the release of the album, Patrick had achieved 2,033 pre-saves. This is something else you can do through Hypeddit. The good thing about building up pre-saves is that they are great for getting a song into Spotify editorial playlists. This means that Spotify are likely to add the music to more and more playlists which, in turn, would generate more and more streams.
In order to generate more presaves, Patrick did some social media campaigns. This involved status updates, tweets, etc to his following. However, he also added a clip to his YouTube videos that asked the audience to hit the presaves link in the description.
Most of the presaves came from Patrick's live streams. He just asked people in the livestream to presave the music. The fact that people appeared on the production meant that they would be more likely to share it throughout their social media profiles.
Six hours before the production was released, Patrick wrote to all the artists involved and asked them to post the music to their Instagram accounts and pin it to the top for a day or more. The final goal was to flood Instagram with the music.
How to Use TikTok to Successfully Promote an Album For Free
In the TikTok strategy, Patrick made a short video to ask if people would like to see (or hear) music with around 30 underrated musicians. This generated 180,000 likes.
The tiktok's that were created for this album are available to watch on the video. The first one earned 180,000 views and the one after that had 50,000 views.
Post-Release Progress
24 hours after release, the album has achieved 51,000 views on the three biggest music streaming websites. These included Spotify, SoundCloud and Apple iTunes. Please see the video for a full break-down of these streams.
For me, a big bonus would be the fact that each track links back to each artist's Spotify Artist Page. Therefore, more people wll click through and this helps to promote each individual artist.
One Week Later
…and Patrick has achieved just short of 250,000 streams on the album. This is on Apple iTunes, Spotify and SoundCloud.
This is quarter of a million views without spending a cent on promotion. Free promotion was also generated from blogs like Daily Chiefers, Groove Rally, Sheesh media and LoudCave. These publications also interviewed Patrick.
Other than that, there were thousands of other playlist placements and a few YouTube shout outs. However, there weren't any Spotify editorial playlist placements.
Q&A With Patrick
When is the next album coming out?
If there are no more than one million streams, there will be no more albums released.
Was the inspiration from the challenge to successfully promote an album with no money?
What if Adam22 released an album on his way up. What if other nobody's released an album before they found fame and fortune? Things like that. It's all basically about "What if's". From this response, I gather that it was an entirely unselfish decision. This project was simply to give the artists a helping hand to develop their own music careers.
What is Patrick's favourite song on the album?
Patrick's favourite part is the chorus from Rushin by Najjee and TreSo.
Were there people who Patrick wanted on the album, but didn't get?
Yes, there were a lot. Out of the 100 or so artists that Patrick reached out to, he only ended up working with 29.
How difficult was it to work with all those artists and successfully promote an album?
It was pretty simple and it went smoothly. The most difficult thing was nagging people. Patrick also found himself constantly texting people. Some people took weeks or even months to get back to him. That was the most annoying and frustrating part of the project.
Is there anything Patrick would have done differently?
He expressed thoughts on having a clearer vision, a bigger overall theme, etc. Patrick also wanted to successully promote an album that was a lot more cohesive. He also expressed a desire to want to be at a studio with the artists in person. However, he also acknowledged that it would take a lot more money and resources.
How can songs be pitched to Patrick?
In the same way. Patrick will requests submissions through his Instagram and Twitter links. If you wish to submit music for consideration, you need to keep up-to-date with Patrick's social media updates. If like me, Instagram and Twitter are not your thing, you will probably miss your big chance.
Was it really fre of cost to successfully promote an album for free?
The most expensive cost was the lawyer who drew up legal contracts. The entire project cost $5,000. However, in this project, no money was spent in successfully promoting an album. The promotion was done for free.
How did the Cloudy Nueve release happen?
Patrick was also sent one of Cloudy's unreleased tracks and told that he could use it. He also had the help of Cloudy's family, girlfriend, etc.
How did the contracts work between you and the artists?
Everyone signed the same contract, but Patrick wanted to keep the masters so that he could protect himself from the labels. Labels will sometimes want to erase or own the back catalog and they could bully him into deleting the music . He wants the project to stay exactly how it was and where it was.
Release Your Own Album With the Help of Hypeddit
Throughout this video Hypeddit wasn't mentioned. However, it would have made much more sense if Patrick could have used it. Nevertheless, he was able to successfully promote an album without spending any money on promotion. He could blast his album videos, etc out to many more people with Hpeddit. If you would like to use the poer of Hypeddit for your album release, you can access Hypeddit here.