Later in this post, I am going to share with you all the audio, video and PDF digital download ideas for musicians. However, first let me explain why digital downloads are such an important and popular way for you to do business online.
Why Digital Downloads?
There are plenty of ideas why digital downloads are so great.
Digital Products Are Easy to Reproduce
A copy of the product is easily downloadable from your website. This also means that there are no stock levels to watch. A copy of the product will just be downloaded from your customer's computere.
Digital Products Cost Nothing to Reproduce
As products are instantly reproduced on your customer's computer, they also cost nothing to reproduce. Therefore, they can offer a 100% commission.
You Can Choose Your Own Usage Rights
As you made the product yourself, you can also choose the usage rights. This means that you can allow your customer to sell on copies of your book. This means that if you don't want your customer to sell on your ebook, you can issue a Personal Use license which means that your customer is only allowed to use the product themselves.
You Control the Quality of the Content
One thing that is a concern for digital products is the quality of the product. Quality is too often very poor. Therefore, this is another reason to create your own digital product. You control the quality so you know that you are making a quality product.
With my book The Complete Guide to Music Marketing, I know that the quality is excellent. I have written over 80 pages. The book actually scored me 70% (a First) at Bachelor Degree level with my University studies. I know it is packed with the best content, the strategies, resources and aha moments that will assist any musician to excel with their music and get what they want from it. I use my book to build my email list. You can grab your copy by leaving your details in the box below…
Audio Digital Download Ideas For Musicians
As a musician, the obvious choice for a digital download is your music. How you deliver it to your customer depends on who your customer is.
Do you make products for other musicians? If so, consider making sample packs, midi packs, preset packs for different software synths that you use, background music for your customer to jam to or EDM for DJ's to add to their sets.
Let's look at each of these in turn
Sample Packs Make Great Audio Digital Download Ideas For Musicians
There are two ways for you to create sample packs. These are by breaking down your song and sending all the different files that make up your song. You can add your sounds with no processing and also with the effects and processing that you use on your finished song. This means that you customer is free to choose which version they want to use.
If you are using a synthesizer voice, you can save the audio version of the part and this means that your customer does not have to worry about purchasing or even finding the right synth to recreate your sound. If you only give them the midi, they will probably just choose a completely different sound that is not what they were looking for in the first place.
MIDI Packs Make Fantastic Audio Digital Download Ideas For Musicians
Midi is the small (and sometimes long) lines that you draw into your piano roll that make the music for your DAW. Maybe the term, "piano roll" is just an FL Studio thing. You will know what I mean.
Anyway, you should break up the midi facts and save them all separately. You can save them all in the same construction kit. A construction kit is the name given for all of the elements to make a particular song. Therefore, your customers can make a complete remix of your song.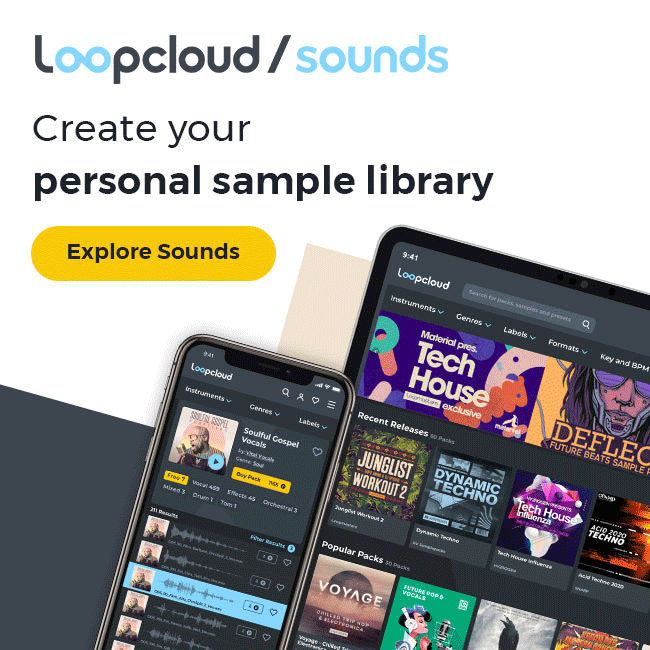 Preset Packs Also Make Great Audio Digital Download Ideas For Musicians
Often referred to as "expansion packs" preset packs are where you can really stand out from the crowd. This is because there are hundreds of software synthesizers on the market, so if you choose one that other artists are not focusing on, there will be more chance of you succeeding with your presets.
For instance, if you make a preset pack for something like Serum, you know there are going to be hundreds of other packs on the market for Serum. However, if you make a pack for SoundSpot's Babylon synth, you can be sure that people are not focusing on building other expansion packs for Babylon.
Background Music For Jamming
This is really for musicians who don't use the computer to make music. It is more for people such as rock or blues guitarists, keyboard players, drummers, etc. This is old school, but offers a lot of fun to musicians all over the world.
EDM For DJ's
The other thing we want to mention is EDM for DJ's. DJ's are always on the lookout for great new electronic music tracks to add to their sets. If your track is good enough, there is every chance they will add your music to their sets.
DJ's will often use hard copies of the music, but some use Tractor which is a download service and available for many different decks.
Audio Digital Download Ideas For Music Fans
If you are providing audio digital downloads for your fans, you can also use a few different audio digital download ideas. These include single tracks, EP's or even albums for your fans. It could also mean birthday messages, Christmas messages or messages for other special holidays.
Single Tracks Are Always Great Audio Digital Download Ideas For Music Fans
Although downloading music is often cheapened by esae of access with Spotify and other streaming services, your fans will still appreciate a music download from you.
You can provide music downloads through services like Hypeddit. In exchange your fans will share your track with their friends and contacts on all the different social networks and music sites. This can include Facebook, Twitter, Instagram, SoundCloud, MixCloud, YouTube, Twitch, Apple iTunes, Spotify and Deezer. You can also build your email list and even ask for a financial donation.
You can add your new music to this as and when you have it published. I tend to add every track to Hypeddit and build my mailing list through it. I currently have more than 1,100 email subscribers.
Personalized Birthday Messages For Extra Special Audio Digital Download Ideas For Music Fans
You should make sure that someone pays you for this. The fee should be negotiable. Your fans would love to have a birthday message from you. That would really make their day special. Therefore, you can personalize a message for a particular fan. Why not sing Happy Birthday with the name of your fan in the penultimate line.
In the same way, you can make similar messages for other times of the year. For instance, if you have Irish fans, you can make a St Patrick's Day message, etc. This would be great for Christmas too. Maybe you can sing a carol on the message.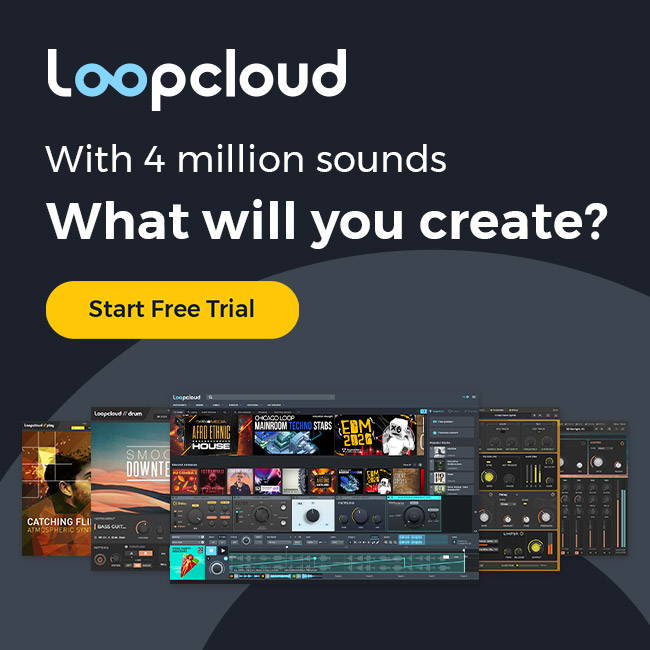 Free Audio Digital Download Ideas For Musicians
The above products can be given to your musical community for free. However, you are in business to make money. Therefore, my advice is to make a small part of each pack available for free and charge for the rest. The advantage here is that your customer already knows exactly what to expect. They have a good idea of the quality of your product and also have a fair idea on how good that is for the price.
Free Audio Digital Download Ideas For Fans
You should use Hypeddit to give your music to your fans for free. However, your fan can make a donation if you use the right gate steps. This will also enable your fans to share your music more easily on social media. This works particularly well with SoundCloud and email. However, I recommend that you also use Instagram and YouTube in your marketing plan.
Video Digital Download Ideas For Musicians
Courses For Musicians
Video digital download ideas can make you a lot of money. For instance, with teaching music, a musical instrument, even music theory. You can charge a lot of money for a high quality course.
The laws of elasticity mean that you don't have to charge a lot for access to your teaching course. To see the benefits of both learning and teaching music online, please go to this post.
You don't have to do as many hours if teaching on a video course and you don't have to worry about travelling. Teaching online can be done from anywhere in the world with an internet connection. This also means you only need to do the work once. Your students may have additional issues, but you will have more time in which to address those issues.
Any aspects of music can be taught and any level. Therefore, you could have beginner, intermediate and advanced guitar masterclasses. Alternatively, you could have courses that deal with the music technology. You could even run a course with recommendations in them. You would then become an affiliate of those products and you can make a commission from the referrals.
Platforms you may wish to use for your course can include the likes of Skillshare or Udemy. If you would prefer to do so, you can make a great course with Teachable.
Video Digital Download Ideas For Fans
Live Shows
You can use StageIt.com to present shows to your fans. There are many great benefits to StageIt. Alternatively, you can also use YouTube, Instagram or Facebook Live. However, I recommend that you use StageIt because it is just about the best opportunity to monetize and get close to your fans through your live shows.
Free Video Digital Download Ideas
You need to have your own YouTube channel. Whether you are appealing to other musicians, or fans, your YouTube channel is a must-have. You may be worried about appearing on video, but you are not in this for what you want. The reason you are spreading your music on the net is because you want your fans and/or other artists to benefit as a result.
Please note that by including your YouTube channel here, we are not saying that your fans should actually download your videos to their computers unless you really want them to. There is a way to download third-party videos directly from YouTube, but I am not sharing that trick here.
To avoid people stealing your material, it is always a good idea to watermark it.
Free Video Digital Download Ideas For Artists
You should look for ways to make videos about your music. These can be anything: Studio sessions, VST plugin reviews, your own music, free giveaways, etc. Let's look at these in turn…
Studio Sessions
Why not give fans and other artists access to your studio sessions. If you make online, you can do a screencast. This will show fans exactly how you make music. Just put the camera on for a couple of hours and lose yourself in the music. This means that your audience will be able to see what instruments you use, how you use them, how you run them through the different processes and effects, and more.
VST Plugin Reviews
You can make money by reviewing different VST plugins. As someone whose eyesight is poor, the nerdy talk of miliseconds and all that crap just goes out of the window. For me, it is far more important to introduce the plugin, say what it is and then completely turn the microphone off and play around with the plugin. This gives people a real-world picture of the application. I don't know about most people, but I go by what I hear and not by readings on the GUI.
You need to ensure that you are signed up to the affiliate program. Personally, I use and can recommend Plugin Boutique. They are my favourite plugin source because they always provide a great and easy customer experience. That is the most important consideration for me when I join a program.
Upload Your Own Music
You made your music for people to hear it. Therefore, use it as you intend to and let people hear it. You can either make a music video or just record the DAW project file while the music plays. This can be great if you want to make money from sites like We Make Dance Music. Your customers can hear your music and they know exactly what they are getting.
Freebie Friday Giveaways
Freebie Friday is something that I always used to do. I am still thinking about bringing it back. What are your thoughts on this? Please comment in the comments section at the bottom of this post.
In Freebie Friday's, I would find free VST plugins online and do a video about them in my DAW. I would then give the access link at the bottom of the post.
Free Video Digital Download Ideas For Fans
Do you remember the StageIt concert that I recommended to you above? It is a good idea to record those kinds of shows and post them to your YouTube channel. You can then embed these videos onto your website, or onto your social media profiles.
Do you also remember the recommendation I made for your personalized or holiday messages? You can also upload those to YouTube, or send the mp4 video files directly to your fans via Google Docs or Dropbox.
PDF Digital Download Ideas For Musicians
Do you have extra expertise in an aspect of music that you can teach other people? If so, you already have PDF digital download ideas. I will be writing more of a post like this over the next couple of days. Therefore, I recommend that you visit my site for that one.
The good thing about making your own ebook is that you can use that content in your blog as well as to give you more PDF digital download ideas. I have written a total of 3 titles for ebooks in social media and music marketing. In order to get some ideas, I did a brainstorming session and wrote down everything that I could think of that would fit into the book.
I actually give this 80 page ebook away for an email address. This is such powerful content as you will find out if you read it. It is completely packed with music marketing strategies, fantastic resources for musicians and also aha moments that will help you to market your book more successfully online and also offline. You can get it at the bottom of this post (not much further to go).
I recommend that you write similar books for your blog audience and to build your mailing list. There are affiliate links in the book so I will make a small commission at no additional charge to you if you order through the links. This just helps me to keep going.
Your ebook does not have to be free. The only reason that my ebook is free is because I see it as my most valuable offering and something that will help you in marketing your music.
Other PDF Digital Download Ideas For Musicians
Do you have any lengthy blog posts on your blog? Have you ever considered turning those into PDF ebooks? It is a simple process and something I should do more often.
PDF Digital Download Ideas For Your Fans
There are two ideas I have for you for PDF digital download ideas.
The first is an ebook that you write about your life, experiences and lessons you have learned along the way.
The second is a poster that your fans can print off. You can upload your signature to the internet and turn it into a png file at remove.bg Then add it to your poster using something like Canva or RelayThat.
Conclusion
If you want to make any comments or suggestions, please add them to the box below. You are also welcome to get a copy of my book by leaving your details in the box immediately below…