Today, we look at the 21 day plan from Damian Keyes entitled "How to Release a Music Single in 2021 (21 day plan)." Therefore, we will look at everthing entailed in releasing a single in a three week period. For those of you who don't already know about Damian's work, he has one of the biggest music marketing YouTube channels on the platform. Therefore, he is highly respected by all.
Please also note that there are some affiliate links within this post. If you click on these and make a purchase, I will also make a commission. This is at no additional cost to you. This will allow me to keep going and will enable me to pay my bills and keep providing for my wife and son.
The music marketing landscape is forever changing. That should come as no surprise to you. Everything changes after all. The music marketing world is no different. That is why you need a copy of my book below. As for this post, it is going to give you up-to-date information for 2021. If you are reading this in 2022 or later, you will find other posts that are more relevant for your year. I aim to update all posts that I have written about 2021 for all forthcoming years.
How to Release a Music Single in 2021 and Keep Building the Momentum
Have you released a single in the past? Did you market like mad for 24 hours and then completely forget about it? Thousands of artists have their success based on only one song. Will it be this song for you? If you want to go on, build a music career and keep on bringing out successful posts, this blog post is for you.. Therefore, you need to read on.
This 21-day period includes 2 weeks before the single is released and a week afterwards. This is going to be going from one single into another and then into another. Rather than stopping and starting the whole time, this process will keep you busy achieving success after success.
When Should Release Day Be?
The best day to release a new song is on a Friday. This is especially true in the earlier months of the year. You can release music on any day of the week. However, you will find that all the media will be set up for new releases on a Friday. This means that all of the TV, radio, review blogs, promotion, magazines, newspapers, etc will all be geared up to accept new material on a Friday.
How to Get the Strategy Right For Releasing Your New Single
This all revolves around video because video is quicker, easier to make and also highly effective. Many people prefer to watch a video than read a blog post. It is also easier to find a YouTube video than a blog post on Google. This is thanks to services like VidIQ which can help to optimise your video for more people to find in YouTube and Google search. Video can also be free to make too.
The days of getting your music video on all the big TV programs has now gone. Shows like Top of the Pops have closed down. Therefore, much of the time it took in getting those videos out to those programs is also no longer required. You can make a music video in a couple of days and release it onto your YouTube music channel almost immediately.
Once your fans have seen your videos, they don't need to watch them again. However, they will happily purchase and/or stream your music online. This means that you need to create something more for them to consume. The answer to this issue is more videos.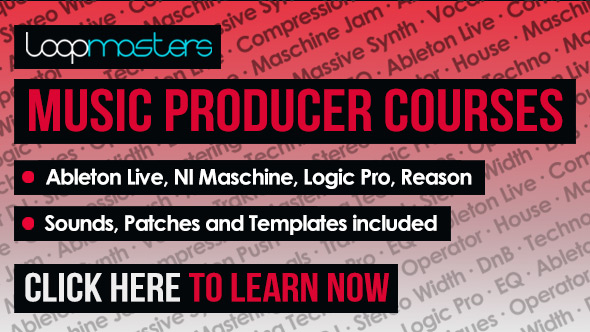 How to Release a Music Single in 2021 With More Videos
At the same time as shooting one video, you can shoot videos for up to or even more than 5 videos. For instance, with the music I write, I will make a video for sales of the FL Studio template. I will also make another video for sales of the stock music version. I can then upload both versions to We Make Dance Music as well as Instagram and YouTube.
Making more videos from the one track is known as the Christmas Dinner effect. You will have the dinner on the day and then for the next five days, you are eating leftovers. Each time you will really enjoy what you are consuming. For your video, you can shoot a live video, an official music video, an unofficial music video, a behind-the-scenes video, etc. The list goes on.
Another idea could be to take some of your lyrics or other elements out and collaborate with another musician to deliver a completely different mix. This means that the other musician will be happy to promote and share your track with their fans too.
If you have all these videos created and published, you can also create teaser videos from each of the bigger videos. This means you can have 12 videos from 6 videos, etc. Therefore, you have 6 chances to get your song into the minds of your fans.
How to Release a Music Single After Your Video Series
The actual process starts six weeks prior to release. This is because you need to allow time for any issues that may not have been foreseen. If you can have more time to prepare for your release, you can allow more time if anything goes wrong. You can bet your boots that if you don't allow this time, something will go wrong somewhere along the way. Therefore, allow more time and you will be a happy chappy at the date of release.
Six Weeks Before You Release a Music Single
Xix weeks before the release date you need to have…
Your masters mixed and ready
Your artwork so that you can start to promote your work
Brand awareness
Set up the party. Get them to engage and retarget them when you need to
Brand awareness is the most important of these because you need to make sure that your fans know about your release. They also need to know about your gigs so that people can attend your shows and support you when you are live in their locality.
Five Weeks Before You Release a Single
At 5 weeks prior to your release, you need to have these things in place…
Upload your music to Spotify and other streaming and retail platforms.
Shoot a decent video
Four Weeks Prior to Release
Four weeks prior to release, you need to have these things in place…
You need to have a photo shoot so that you have fresh material for your marketing requirements.
Make a performance video
Pitch to Spotify playlists
Set up presaves
You can set up presaves with Hypeddit. This will enable you to get a big boost of streams right off the bat.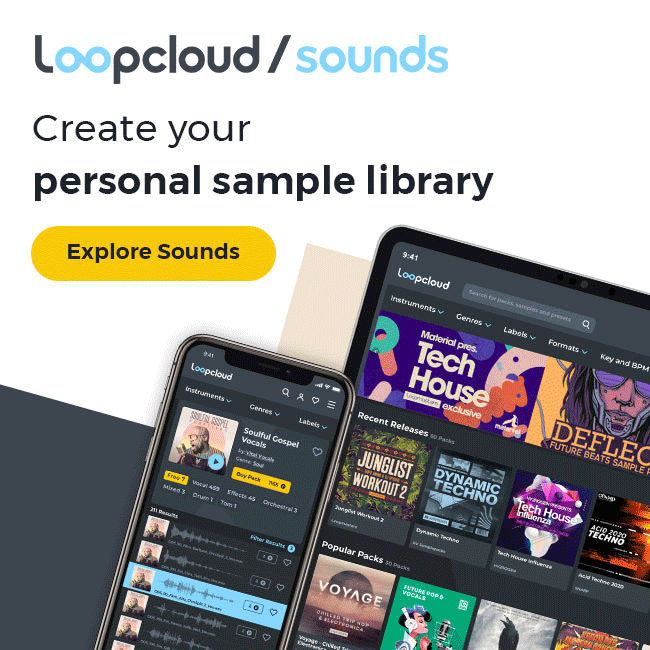 Three Weeks Prior to Release
Three weeks prior to release, you need to have these things in place…
Make a music or collaborative or a lyric video
Research blogs and curators
Set up your story so far
Playlist City is a resource that you can use to find blogs and playlists for you to submit to. Another great resource can also be found at SoundPlate.
How to Release a Music Single in 2021: The Big 21-Day Release
This may be called the 21-day release, but release day is not on day 21. Instead, you will be releasing our single on day 14. This is followed by a further seven days of promotion, hence the name 210day release.
How to Release a Music Single in 2021: Day 1
You will need to create banners for YouTube and Facebook. There should be at least two banners for each platform and they should include one that says "Available on (date of Day 14)" and another that you swap to on Day 14 that says "Out Now".
Another thing you need to do is to make a list of bloggers, playlist curators and other valuable contacts. Again, you can do this with Playlist City. Once you have your list, you can cancel your membership to Playlist City. I feel it is important that you make a list of all the people in your genre. These will help to share your music with thousands of potential fans. Having said you should do this on day one is actually a bit too late. I believe you should have this all prepared over the three week period prior to day 1 beause it is time consuming and there is no way that you are going to be able to build this list in one day.
Make sure you have your pre-save link all set up with Hypeddit.
Day 2
Write your press release today. If you haven't yet written a press release, you can learn more about how to write it in the video below…
Once you have our press release finished, you should send it to any press people who you can think of. This can include newspapers, magazines, blogs, journals, etc. You are going to be sending the press release to everyone on the list that you will have complete for day one. It is vitally important that they do not publish your press release immediately. You want them to publish it over the next couple of weeks to make sure that you have enough time for the music to be released before it is reviewed, etc. If it is reviewed earlier, you will find that people won't be able to listen to your track as it won't be released yet.
How to Release a Music Single in 2021: Day 3
On day 3 you are going to contact radio DJs. This is your radio day. There are literally thousands of radio stations all over the world. These include local stations, stations that play specific genres or sub-genres, international radio stations and large stations who play specific niche genre shows.
What you are going to do today is to send your music to your local stations, stations who are specific to your niche and stations that play up-and-coming artists specific to your niche.
You can find details for radio DJs and music supervisors through lots of different ways. If these people want to be found by people like you, they will add their email address and contact details to their websites.
Day 4
Make video teasers. The idea is to keep the same songs, but change the visuals. Offering people a new video just gives them another reason to hear the song. Over time, if your song is good, you will build up the hooks in the minds of the audience. Therefore, they will go on listening to the song over and over again in the future.
A teaser is a simple clip that you can take from the song. This is great for Instagram and also Facebook stories. You can also add this video to your YouTube channel. Wherever you add these teasers remember to add a link to your Hypeddit page so that people are going to be notified when the song is released on day 14. That way, you can secure further streams of your music on Spotify in the future.
Teasers can be clips of the intro, the outro, the guitar solo, the chorus, but always make sure you capture the catchiest parts of the song.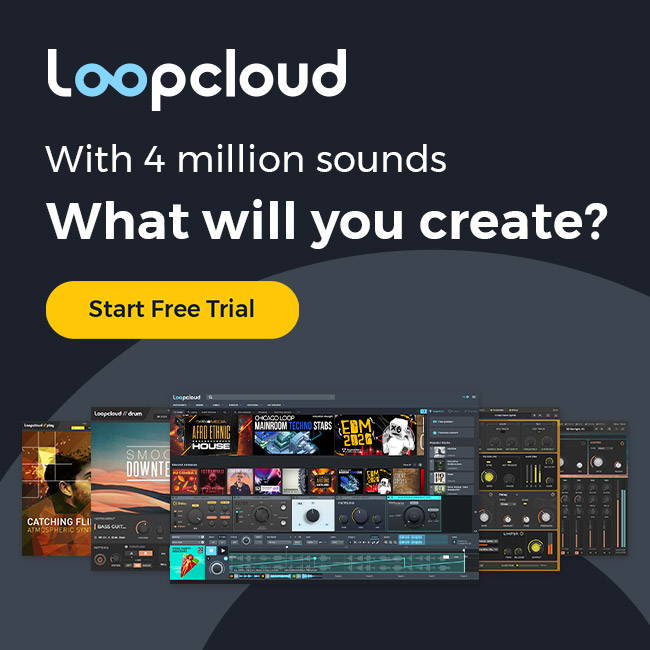 How to Release a Music Single in 2021: Day 5
On Day 5, you are going to make your ad assets. These are different forms of media that can be used to bring fans from where the ad is being published to your pre-saves page so that you can capture a name and email for a pre-save. This not only builds pre-saves for now. It also builds your email list because when they request an email, they will be adding themselves to your mailing list. The mailing list is very valuable for the future of your music as well as an extra opportunity to make extra income. There is a saying in the marketing world: "The money is in the list". Therefore, your income depends on your ability to market your products and services to your list.
Advertising on Facebook, Instagram, Twitter, etc is also going to work with the Spotify algorithm. What happens here is that the pople who listen to your music will also tell Spotify that your music would do well on specific playlists. This will secure your place on those playlists and you can attract more interests from other people who subscribe to those playlists.
Day 6
Get your Instagram in shape. You need to make sure that everything that your Instagram contacts see is geared towards getting them to listen to your new track. Everything you have on your Instagram must be perfect and reflect on your music with the right image.
How to Release a Music Single in 2021: Day 7
Update all of your social media channels and make sure they are ready for an increase of traffic. You must make them buzz with intrigue and excitement. This has to be all of your social media platforms. The reason for this is that you never know where people are going to look you up. When I was a boy, it was all about radio and national magazines. Today, it is about social media platforms. All artists are found first and foremost on social media and that is why you need to ensure yours is in good shape.
Tidying up your social media means that your bio and/or the about section needs to be up-to-date. It is also important that you add all your social links on each platform. You need people to visit your profiles and be impressed enough to generate further interest in you and your music.
Day 8
It is important to update Spotify on day 8. This is ready for the big push. Spotify wants people to stay on their platform and never have reason to leave. Therefore, they will reward you if you can keep people on Spotify. If people leave Spotify, they class it as a problem. They want to know why and the only person who will really suffer as a result is you.
You need to add all your social links, update your bio and photos with the photos you took on the photo shoot.
How to Release a Music Single in 2021: Day 9
Drop your artwork on day 9. You need to make sure that as many people as possible see your artwork. If more people check out the artwork, more people will check out the music.
You also need to create a playlist on day 9. This will trigger interest and excitement. This gives you the opportunity to play something that is similar to you, but also popular and that has already proved itself. This gets your audience ready to listen to your music. It gets them in the mood and builds anticipation for your forthcoming release.
You can also spread the buzz of your playlist on your other social media accounts too. This will build anticipation across your social media channels in the process.
Make at Least Five Instagram Stories Per Day
Also remember that you need to have at least five Instagram Stories every day. This is vitally important. Instagram is the best place to build the buzz and excitement of your release. This is because your target audience is more likely to be found on Instagram than any other platform.
It is also important that you request people to listen to the whole song and not just clips of it. Listening to clips of songs and then clicking away doesn't do anything for your success on Spotify. In fact, it points to potential problems with your music. When Spotify spot potential problems, they will forget all about your song and you will lose favour with Spotify in the future.
If these people would like to do more to help you, you should ask them to add your music to a playlist. This looks great to Spotify. If people like your music enough to playlist it, Spotify will see that and it will win Spotify's favour for your music. Another reason that it is good for them to playlist your song is because they are more likely to listen to it in the future.
Day 10
Change the banners today and switch it up a little bit. This adds the understanding that this is very active and it is happening very imminently. You can change banners on your Facebook, Instagram, Twitter and anywhere else where your banners are displayed. This can include your Facebook and Twitter covers too.
As well as changing the banners, you are also going to be publishing a 15 second teaser video today too. You need to make sure that people find your music interesting and exciting enough to want more.
How to Release a Music Single in 2021: Day 11
Today, you are going to set up your social media ads. These ads must be scheduled to go out the moment your song is released. You must not neglect this task. If you do, you will find that you have a very stressful workload on the day.
Day 12
Release your second teaser video on day 12. This will be just a few seconds and include a hook, the main riff, guitar solo, drop, etc. This will keep your fans interested and build up even more anticipation.
You also need to get your Whatsapp team together. These are people who love you and your music enough to want to help you out with it. This group can be made up of fans, friends, relations, work colleagues and acquaintances. This is basically anyone who cares about you and your music enough to want to help you succeed when your music goes live.
When your music goes live, you will need to get them to share and play your music over ad over again. The power of having 1,000 streams in an hour is quite an awesome thing.
How to Release a Music Single in 2021: Day 13
One more day until the big release date. Today, you have to…
Collect assets
Build buzz
Prepare your team for the BIG day!
Set your alarms for when you get up and also for things that you have to do. Make sure you pay attention to your alarms and do whatever you have to do. Set like 30 different alarms and make sure you pay attention.
Set up the lyric video
Make sure that the people who watch the lyric video also know that the official release day is the following day.
Day 14 – The BIG day
Today is the big day so you must do the following…
Today, we firstly need to make sure that the song has definitely been released. If it hasn't been released yet, there is a bit of a problem.
When we have checked that our song is live, we are going to launch our official music video.
Change the links and the banners so that fans know that the song is out now. You need to make sure that your social media followers all know that your music has been released today.
Notify all bloggers, playlisters, etc, that your song has been released that day.
Set aside some one-to-one time so that you can contact people directly yourself. This will make sure that you get streams immediately.
Ensure that your ads are live. Your fans don't want an apology. They want to hear your music. Therefore, just invite them to listen to your new song on Spotify.
Make sure you post to social media hourly. You can use an app such as SocialBee.io to handle this.
Plan a live party for 6pm today. This will also help you to promote and thank your audience.
How to Release a Music Single in 2021: Day 15
Damian explains that today is the day that most artists don't know what to do. I didn't follow this process with any of my releases, but this is something I can follow in the future. In fact, I am thinking of releasing this and other blog posts as an ebook that will explain how to effectively release new songs, an album, or an EP.
On day 15, you need to release a performance video. This is also another music video that will feature you and any band playing your instruments. If this is an electronic song that doesn't have physical instruments, you can just have your DAW project file instead.
On day 15, you also need to update your Spotify artist pick. Therefore, you are telling your crew that this is your latest song and it is the song that you want them to listen to most.
As well as updating your artist pick on Spotify, you also need to pin your music video to the top of your profile on every social media profile.
You can also give away something for free. This could be something as inexpensive as the notebook that you used first to take down ideas for your song or music. This is very valuable in the eyes of your fans and may not mean much to you.
Day 16
Drop a behind the scenes video too. Therefore, there is still plenty to do today and still tonnes of ideas that you can share with your crew. You need to make sure that you can continue promoting your music for weeks.
Study and optimise your ads. You need to split test (or A/B) your ads to make sure that you can get the most potential from your ads.
How to Release a Music Single in 2021: Day 17
Drop another video
Day 18
Drop another video.
How to Release a Music Single in 2021: Day 19
Make sure that you can optimise your ads. Continue to study your advertising. Optimising your ads may be boring, but it is also crucial to the success of your ads.
Day 20
Do a live session. Go live. Tell people about the journey. Tell them what you have learned. This is your chance to thank people. It is vital that people know that your music is out. Always keep on talking about your music.
How to Release a Music Single in 2021: Day 21
Do voice/video messages to thank people for their help and input. You need to make sure that people know how grateful you are. You also need to thank them individually.
Make sure you know what worked this time and what worked and didn't work. You need to make sure that you have learned from the experience and make sure that you apply your experience from this past three weeks to another future project.
Conclusion
I hope you get a lot of benefit from the information contained within this post. It has been a learning experience for me and I am planning to write a book, using this information as part of that book. The book will show you how to plan an even more powerful release strategy than the one I have been outlining here. This will combine a few of my posts that you can learn from.