Writing production music for production music libraries is a big deal for new and aspiring artists. Writing music for stock music libraries is always going to be your quickest route into making money with your music. Therefore, you really need to check out this post. Again, this blog post is inspired by something I found on YouTube. However, the video is long-winded so I have broken it down for you in this post into 5 manageable tips. I hope this helps you to achieve your dreams online with your music.
The video this post is inspired by is taken from Marlon Gibbons channel. Marlon currently has 5,260 subscribers. This is quite a respectable figure and shows that he is going well. I have seen some of Marlon's videos in the past and he has a very interesting channel.
Perhaps the worst thing about the video is that it takes until around 5:19 to get to the first tip. At the time of writing, someone has given him a thumbs down and he hasn't really got going yet. I think this is because it takes so long for him to get started.
Please note that in this post I refer to stock music libraries and I also refer to production music libraries. These two names are one and the same type of company. There is no difference. The only difference is in the name.
1 Educate Yourself About Making Production Music For Stock Music Libraries
It should go without saying that you need to learn more about production music libraries, the process of sending music to them, registering your music with performance rights societies and everything else to do with production music libraries.
I would advise you to watch other videos by Marlon Gibbons. I would also recommend that you check out Stock Music Licensing on YouTube.
Also, check out Daniel's courses on stock music licensing and selling music to production music libraries.
You can also search on Udemy for a good course. There are plenty to choose from. As long as you are able to afford them, I would suggest that rating should be your biggest consideration when searching for a course.
Learning More About Stock Music Licensing or Selling Through Production Music Libraries Doesn't Have to Cost Anything
Although, it is recommended that you check out Daniel's courses, paying for education is only recommended if you have sufficient financial resources. You can learn a lot about stock music licensing or selling music through production music libraries even if you just watch YouTube videos and read blog posts. This takes up more commitment on your part, but it is something that is advised if you can't shed out money for courses.
You Will Be More Successful If You Learn More About Stock Music Licensing
If you learn more about anything, you will be more prepared for it. This is no different in stock music licensing or writing music for production music libraries.
This is true in anything you do. Once you have acquired that knowledge, you will be able to do more. Furthermore, you will be able to expect more from others. You will be able to conduct business on a higher level and you will be able to charge more money.
2 Research the Production Music Libraries Before You Submit To Them
You need to know who you are selling through before you submit your music to them. Otherwise, you are open to rejection. Rejection is not nice – no matter who is rejecting you. Receiving a rejection from production music libraries is no different – it still hurts.
I make good money now, but at the time it was tough. You start thinking "What is the point in flogging my guts out when all I get is a rejection". Therefore, it is important for you to understand who is more likely to reject your music and either adapt so that they do accept your work, or avoid them. One company who are notorious for rejecting your music are Audio Jungle.
Do You Make Electronic Production Music?
If so, I can highly recommend that you check out We Make Dance Music. These are a great company where you can repurpose each track for various markets. For instance, from one track, you can cut it down to make sample packs. You can also sell your DAW project file as a template. Why not sell the presets you make for the different synths you use?
A word of warning about selling presets for different synths. You can only sell presets for major synths like Serum. We Make Dance Music does not accept unusual synths. For example, I also tried to submit a pack of kick drum presets that I made with Sonic Academy's Kick 2. WMDM won't accept the actual Kick 2 presets because they don't work with Kick 2. I have listed these on my website instead. You can find them here.
Can You Make Stock Music Any Music Genre?
If you can make great music in any genre, I recommend that you sell through Pond5. Pond5 send assignment briefs to all of their contributors. You can expect to receive this on the first Thursday of every month. Furthermore, they will show you exactly what music is most popular and which music is trending each month.
3 Don't Be Too Arrogant When Dealing With Stock Music Libraries
Make sure you approach the production music libraries in the best frame of mind and with the best attitude.
Make sure that you know about any awards. If the production music library has had any other honours, make sure you also mention them too. This is going to stand you in good stead for success.
It is Essential That You Are Not Arrogant
Don't get too arrogant. Don't start thinking that you are the best stock music artist. Furthermore, don't start thinking that you are doing them a bigger favour than they are giving you. If you are cocky, they will reject your music before they have even heard it. Production music libraries often have thousands of stock music artists knocking on their door on a daily basis. Why should they listen to you?
What you should do is to show some humility and respect the music libraries who you are submitting work to.
4 Try to Stay Positive When Dealing With Production Music Libraries
I know how discouraging rejection can be. It can be really tough. Therefore, it is good to try and keep positive. Keep submitting work to production music libraries. This is the only real way to get better and to improve. Therefore, it is essential that rejection does not discourage you. Just keep making new music.
Only Write Stock Music For Non-Exclusive Production Music Libraries
Send work to multiple libraries. If one library rejects your work, it's not so discouraging. There will be others who may well accept it.
Working with non-exclusive production music libraries is great because you can sell the same track to multiple libraries. Therefore, you have much more chance of the same music selling multiple times.
If you are rejected by one library, submit the same track to others. There is likely to be a library who will accept your track. However, at the same time, you need to make sure your music is as good as it can be.
5 Spend Time With Positive People
As John Lee Dumas points out often on his podcast, you are the average of the five people you spend most time with. This is so true. Therefore, you need to spend time with positive people.
Spend Time Listening to Positive Podcasts and YouTube Videos
Even though John Lee Dumas's podcast is about business, it still applies to stock music licensing and submitting work to production music libraries. You need to spend time with positive people. This does not have to be people who are with you physically. You should also listen to podcasts like John's, watch positive and inspirational YouTube videos and do whatever you can to remain positive.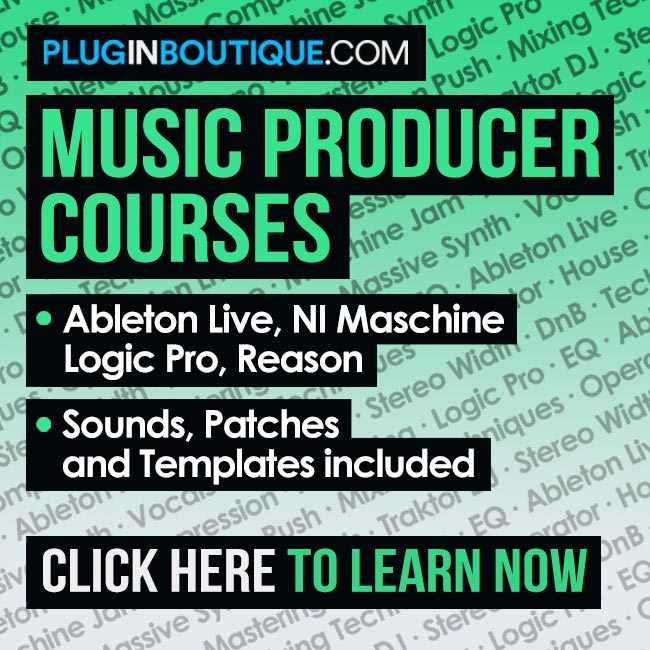 Spend Time Communicating With Positive People on Social Media
This also applies to just communicating with people on social media profiles. You should be communicating by email, Facebook updates on various other people's pages and profiles, etc.
You can even spread this positive energy by celebrating with others on LinkedIn. This is powerful because the positive energy that you put out to others, even on social media, will come back to you tenfold. Don't spread positive energy because you expect it back. Do it because you are genuinely happy for the other person.
Surrounding Yourself With Positive People Isn't Hard
It is not hard to surround yourself with positive people. I am sure any of you reading this can surround yourself with positive people in minutes. Therefore, it is not a difficult thing to do.
You should celebrate birthdays, new jobs, seasons of the year, promotions, etc, with everyone. If you care about your friends and their success, you will want to celebrate with them. Therefore, you will be a positive energy and they will provide you with positive energy. These are people who you genuinely want to succeed. In turn, they will want you to succeed.
Conclusion
I hope you feel encouraged by reading this post. If you do, please leave your positive comments at the bottom of this post. Please also feel free to leave your email so that I can send you a free copy of my book.
Thank you for reading this post.
Why not check out my other recent posts here…