Since I started blogging, I have learned a lot about all areas of the blogging area. This blog is around 19 months old now. Therefore, I feel it's about time I shared my best advice on the actual process of writing a blog post. I hope I can give you some ideas you have never considered before. Therefore, I take you from the conception of an idea to the finished blog post. This post explains exactly what you need to do to make your blog post a great success. Welcome to Blogging Lessons Learned.
Please note that there are some affiliate links in this post. If you purchase anything through them, you will be supporting my blog at no additional cost to you. Thank you. You help me to survive.
Before the Work Begins
That's right. The whole process begins even before you have switched on your PC or Mac in the morning (or whenever you blog). It begins with the idea and I hope I have given you some great ideas for the entire process of blogging. Please let me know in the comments section at the bottom of this post if I have helped you today.
Blogging Lessons Learned – Lesson 1: Make a Note of Ideas
I get my ideas from various different sources. However, just as this one did, I get a lot of ideas while I am trying to get to sleep at night.
Make a Note to Yourself on Facebook Messenger
If this happens to you, you need to make a note of your idea. One place I use for my ideas is Facebook Messenger. It is then freely available to me whenever I can sit down and write my posts.
Another great source is YouTube. This is particularly good for a few reasons. Firstly, Google will reward you for including videos in your posts. Secondly, there is also the fact that you are given all the information you need to write your post, in the video. It is also good to see whether there is any particularly good wording in the YouTube thumbnail that you can use in your Pinterest pins.
Blogging Lessons Learned – Lesson 2: Check the Keyword Score at NeilPatel.com
Checking your keyword score is essential if you want to drive traffic from search engines to your website.
Use What You Feel Comfortable With
It does not matter whether you use Google Keyword Planner for this or something like Neil Patel's Ubersuggest. Personally, I like to use the latter because it is easier to see how easy it is to rank for a keyword.
I also suggest that you use Google Search Console. It is essential because it will show you how and where you rank for specific keywords.
Blogging Lessons Learned – Lesson 3: Get Your Affiliate Links Ready For the Post
Download the Pretty Links plugin from the Plugins tab in your WordPress back office.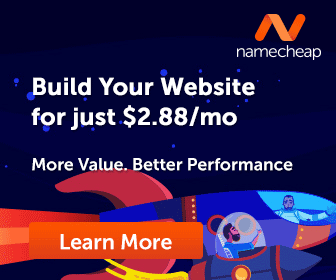 Use the Pretty Links Plugin
Pretty Links allows you to make your affiliate links easy to remember. All you need to put in is domain/code. For instance, my Aweber affiliate link is https://krannaken.com/aweber. You decide what code you want to put. Having aweber after for my Aweber affiliate link just makes it easy to remember.
You have probably seen these kinds of links before in other places. Pretty Links is what is used to generate these links. It is a free plugin and I highly recommend it.
While Writing the Introduction
Your introduction has to look attractive so that the reader can actually enjoy reading your post. This section begins with what you need to say to the reader before you continue.
Blogging Lessons Learned – Lesson 4: Whet the Reader's Appetite For More
You have to give the reader a good reason to read your blog. This should be in the form of a question, or a statement. For instance, this post I recently wrote starts with a flurry of questions. This enables the reader to relate to the situation and the scenario that I am describing.
Put Your Reader in the Picture
In other posts, I have started with a statement. This is just as good, but I think this post is a better all-round post. The reason for this conclusion is that I did everything properly. I got the best keywords and I expect that it will do really well on Google.
This post is my best performing post and where I get a lot of email subscribers from. It gets straight to the point and says immediately what the post is about.
Blogging Lessons Learned – Lesson 5: Include the Keywords in the First Paragraph
If you use Yoast Premium like I do, you can select as many keywords to rank for as you like. I try to use 2 or more. This brings me some great traffic numbers.
Why in the First Paragraph
One of the factors in your Yoast score is that your keywords should be included in the first paragraph. This not only helps your SEO score. It also enables your reader to know what the blog post will be about.
Blogging Lessons Learned – Lesson 6: Make the First Paragraph Bold
I want you to see the difference between the first blog post I wrote for this blog and this post, or even the one you are reading right now. You will see a big difference in quality since then. I am proud of my progress and I hope you will agree that there is a big improvement. The way I have worded things hasn't really changed. However, the style, feel and look of my posts have greatly improved.
An element of these better blog posts is that I always make the first paragraph bold now. This makes it look all the more professional.
Blogging Lessons Learned – Lesson 7: Use a Drop Cap on the Very First Letter of the Introduction
As well as having an emboldened first paragraph, it also looks better if you use a drop cap on the very first letter. This increases the size of the first letter as you will see above.
Blogging Lessons Learned – Lesson 8: Don't Make the First Paragraph too Long
In my view, the ideal length is a couple of lines lower than the drop cap. Therefore, you will see two lines beneath the drop cap. My first paragraphs aren't always that length, but I just think it looks better and more appealing to the reader.
Blogging Lessons Learned – Lesson 9: Design up to 10 Pinterest Pins For Your Post
It is vital that you use completely new images that you have never used for Pinterest before. Therefore, if you can take a great picture on your camera, this will be ideal. If you use a stock photo library, Shutterstock is a good choice. If you can't afford Shutterstock, I can also recommend Yay Images. Whatever you decide, I strongly recommend that you pay for your images. These will be higher quality and could easily be new images on Pinterest.
Choose an Image Library With More Images
I also advise you to choose an image library with more images. The more images the library has, the more chance there is that the images have not been used before. Shutterstock has 265 million images. This is way more than any of its competitors.
There are also different sites for you to create better pins. I was using RelayThat. However, I am now a happy convert to Canva. The latter gives you complete freedom over the look and feel of your pins. Furthermore, you can design all of your pins for free.
From those 10 Pinterest pins, choose some Pinterest pins for your blog. This should be the best pins you have created. Just pick 4 or 5 from the 10.
Blogging Lessons Learned – Lesson 10: Image Alt Tags For Your Pinterest Pins
Also, make sure that the images are optimised with the keywords. You can do this by changing the alt tags to read your keywords and a description of the pin image. Alt tags are especially good for visually impaired people. As a visually impaired man myself, I appreciate this feature. My sight is not too bad. I can see the screen with my eyes and I am somewhere like 50% between completely blind and fully sighted.
Blogging Lessons Learned – Lesson 11: Use a Disclaimer
Using a disclaimer legally protects you. You should always let people know that there are affiliate links in your post. Tell them that if they do make a purchase, you will also make a commission. However, you should also tell them that this is at no additional cost to your reader.
The Body of Your Post
The body of the post is vitally important because it really is the meat and potatoes of your blog. It is why the reader is reading. Therefore, you need to make it as good as possible. Are you trying to make your post entertaining, educational, interesting, academic, easy to read, funny or serious. It can be more than one of these things. However, if it does its job, it will do at least one.
Blogging Lessons Learned – Lesson 12: Medium
Your medium is better if it is more than just text. You should be using images, videos and you can add audio too. Using more than just text, makes your blog post more pleasurable to read and this alone can keep people coming back to your blog in the future.
Do YouTube Videos Have More Authority?
Using videos that are embedded from YouTube are also a great idea. This is because Google own YouTube so their products are a top priority.
Blogging Lessons Learned – Lesson 13: Use Affiliate Links Wherever Appropriate
Is your blog suppsed to be making you money? Do you view it as a business as well as a passion? If the answer to these questions is yes, you need to include affiliate links wherever possible. These will help you to generate more income for yourself when your readers purchase anything through your affiliate links.
Blogging Lessons Learned – Lesson 14: Always Add Your Opt-In Box to the Post
As you will see towards the top of this post as well as at the bottom, I have included some opt-in boxes. With these I can send a copy of my free book The Complete Guide to Music Marketing 2021 to your email address.
As well as sending you my free book, I will keep you updated with new posts, promotions from affiliate programs and more.
Blogging Lessons Learned – Lesson 15: Add Affiliate Banners to Your Post
Just as you are adding affiliate links, you should also add banners to your posts. My blog is about music marketing. I try and appeal to the business side of the music industry. Therefore, I post banners about music production software and I also have links for various different products.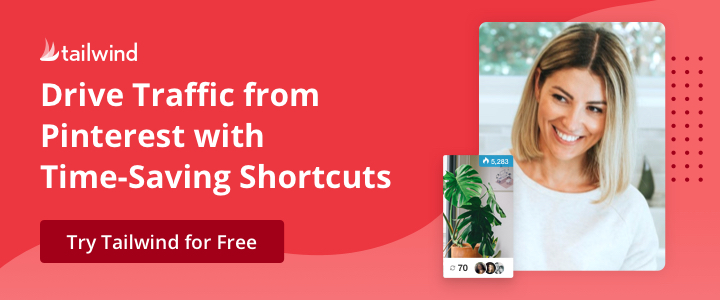 Blogging Lessons Learned – Lesson 16: Use a Strong Call-to-Action (CTA)
Your blog post should be leading up to this. Just asking for some engagement in the post is sufficient. Therefore, you can ask them to leave their comments, thoughts, suggestions or any requests for future blog topics in the comments section.
Ask Your Readers to Make a Purchase
You could also ask them to purchase a product that your blog post had mentioned. Alternatively, why not ask them to download your free book? In my posts, I always leave an email opt-in box at the bottom of the post that you will be able to see if you scroll right down.
Blogging Lessons Learned – Lesson 17: Link to Your Recent Posts
You will always find a list of my most recent posts at the bottom of my blog. The idea of this is to suggest additional reading to your audience. It will keep people on your blog longer and they will have the opportunity to sign up and download your book, make a purchase through your affiliate links, etc.
Post Promotion
Your job isn't finished just yet. You now need to let people know your blog post is there.
Blogging Lessons Learned – Lesson 18: Share Your Link to High Domain Authority Websites
Here is a Udemy course that I took recently to boost my domain authority. It talks about adding your website to domain authority websites. I have been doing this, but need to spend more time on it than I have been. This really is crucial.
Why Do I Want to Increase my Domain Authority
For me, I want to get into writing sponsored posts for music companies. Therefore, I need a higher domain authority. Sponsored posts will bring me free stuff to check out for myself and the best thing is that I get to keep the gear. Furthermore, I would be paid by the company in addition to the free gear. Doesn't that sound awesome!?
Blogging Lessons Learned – Lesson 19: Share Your Post on Social Media
There are a few recommendations I have for you here so listen up…
Use a Scheduler for Facebook, Twitter, LinkedIn, etc
This post will be published to my Facebook page, Twitter profile and LinkedIn without me even thinking about it. All I need to do is hit publish and it will just do it.
My reach is not fantastic – particularly on Facebook, but what the heck. I don't pay for my scheduler any more. I got a deal with SocialBee on AppSumo so that I get free scheduling for life.
Pinterest
Pinterest is the social media / visual search engine that you really need to bother with as a blogger. This is because many people have found it to be very informative and encouraging. Above all, it is interesting and can be a great source of inspiration. Therefore, if you are looking to widen your net for ideas, Pinterest is the place to do it.
Use Tailwind For Pinterest
Tailwind is a real time-saver that will deliver just as good results as posting on Pinterest itself. Some people think it has better results. Others think it has worse results and there is a lot of controversy. The biggest reason I use it is because it saves a heck of a lot of time.
Blogging Lessons Learned – Lesson 20: Use Google Analytics
It is vital that you use Google Analytics for your blog. This will show you where your audience is from, what pages or posts they are visiting, how long they are spending on your site, whether they are visiting more than one page, and more. You really need this so you know where to put your focus.
Blogging Lessons Learned – Lesson 21: Keep Learning
If you want to get the best results from your blog, you need to learn and keep learning. Acquire a forever-student mentality. I guess you already have that or you wouldn't be here learning from me.
Watch Videos, Read Books and Listen to Audios
If you are short of money and need to find free resources for learning, YouTube will be your best friend. It is always the first place that I go when I want to learn something new. Furthermore, you should also read blog posts like this one.
If you have money, I would advise you to get your courses from Udemy because they have a massive range of courses that are inexpensive, yet they can be just as good – sometimes even better – than Teachable courses that you are spending hundreds of dollars on.
Blogging Lessons Learned – Lesson 22: Join Communities
When I say communities, I mean any group of people who will encourage and support you. These people will also share your content on their social media channels.
These groups could be anything from Pinterest and Facebook to sites specifically for communities of bloggers like Tailwind or Triberr. If you have the money to do so, join them all.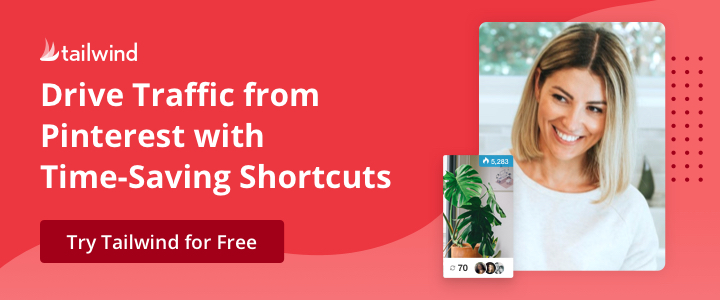 Conclusion
I hope you have learned something whilst reading this post. If so, please don't forget to let me know about it by leaving a comment in the comments area below. If you have any requests, you are welcome to leave them below too. Alternatively, you can email me at admin@krannaken.com
If you would like to read any of my other recent posts, you can find them in the list below. Thank you for reading this post.