Did you know that apart from being an engaging way to grow your brand, YouTube is also a great place to build a full-time income? In this post we will look at how best to grow your YouTube music channel. We look at clipping video from YouTube, what the creative commons YouTube license is and the best ways in optimising your YouTube videos.
Please note that there are some affiliate links and banners in this post. If you click on them and make a purchase, I will make a small commission. This will help my blog to survive. Thank you in advance.
We are also featuring a video from Chris's Smart Music Business YouTube channel. However, I am also going to let you in on something that will enable you to build your YouTube audience even faster than the other strategies I am going to mention. That will be at the end of this video.
Grow Your YouTube Music Channel With Collaborations
Let me put you in this picture. You are an artist who works with a number of other musicians. For this example, we will say that there are five people in the band. Furthermore, you all have your own YouTube channel. Your engineer also has a channel of their own.
Make Your Video Under a Creative Commons YouTube License
If you can also make your video available for anyone to download, edit and republish, you stand to gain an even bigger audience. As a YouTuber who does this myself, I will share the videos of other video creators. Therefore, they will reach a bigger audience. This is one of the reasons why people make their videos available under the Creative Commons YouTube License. It means that anyone who uses YouTube can download it, edit it and republish the content on their own channel.
The only edits I make are my own channel intros and outros instead of the original intro and outro. I still promote the original YouTube creator in the video. I add the original creator's YouTube channel link to the description and also give them an end card in the video. This is easy to do and it is why the original creator has made this under a Creative Commons YouTube License.
What is Unacceptable in Sharing Creative Commons Videos
I believe it is unacceptable to publish the videos and give the impression that you are making the videos from scratch yourself. Also, I use Brandman Sean's videos and the other Brandman Network videos – amongst others. I don't pass myself off as Brandman Sean. Furthermore, I am not Sean and I don't pretend to be. I reference the Brandman Network and Sean throughout the track.
How Do You Make Your Own Videos Available Under the Creative Commons YouTube License
When you upload your video, you must specify towards the bottom of the first page that you want your video to be available under the Creative Commons YouTube License. Every time you upload a video, you need to specify this. That is how you will know when you can use a Creative Commons video on your channel.
How to Get More People to Use Your Video Under the Creative Commons YouTube License
My biggest advice, if you want your content to be reused, is to avoid using cards in the video. As well as anything else, on the Creative Commons YouTube License, it states that only the original channel can provide a Creative Commons YouTube License. It is void if other YouTubers try to pass on those rights on those videos. It's not illegal for a curator to say they are sharing a Creative Commons YouTube License. It just does not count.
Grow Your YouTube Music Channel With Cover Songs
What songs do you really love? Are there any particular songs that are meaningful to you? You should make covers of those songs. Maybe they will mean more to other people too.
For instance, back in the late 90s, I was in my 20s and had a typical social life for someone in their 20s. I was out socialising in pubs and clubs all the time. I even used to spend whole days in the pub. Anyway, to cut a long story short, there were songs that remind me of those days. These are songs like Robert Miles' Children, Darude's Sandstorm and Energy 52's Cafe Del Mar.
If you make covers of songs that bring back the good old times for you, they will probably bring back those times to other people too. People love to reminisce about old times.
Would You Like to Distribute Cover Songs to Music Retail and Streaming Sites?
If you plan to publish your covers to music streaming and retail sites, I can recommend Distrokid. They will charge you something like $10 to list a cover. However, at the same time, you have peace of mind over the security of your work. Nobody can claim a copyright strike against you if you go through this process.
Just go to Distrokid using this link if you want to distribute your cover songs. This is an affiliate link so you will be helping me to keep afloat at the same time as helping yourself to great distribution service. You will not pay anything in addition when you use my link.
Grow Your YouTube Music Channel With Suggested Videos
I could write an entire post on optimising your YouTube videos so that your videos appear in Suggested Search more often. There are, however, a few tips that I would like to mention in this post so here goes…
Optimising Your YouTube Videos With the Video Thumbnail
It is widely understood that a colourful, easy to read and attention grabbing thumbnail is always going to be more popular. Therefore, stay away from black, white and grey. Try to make your thumbnails with really bright colours. It is ok to have black as a background colour to colourful writing, but do something with the image. Let me give you something here as an example…
The image above is one I took from my own YouTube channel. You will see that the background colour is black. However, I have light blue text that is easy to read and a picture of the main guy in the video, David Mash.
I have also used the Krannaken logo in the bottom-left corner. The logo is not easy to see, but that is not essential. It is only there to add my branding to the image.
I have also referenced the video creator in the text at the bottom of this image.
Optimising Your YouTube Videos With the Right Keyword Research
I always use VidIQ to get the best keywords. A good tip is to look for a keyword with a rating of over 50/100. This means that there is more demand for videos in this niche, but less competition than demand. Therefore, there is more room for your video in the search results and you will see more views to your videos.
I recommend that you only use the $10/month VidIQ service. This provides you with all the keyword research you need to succeed and get more videos. As you will see, there are also two other options that you could opt for. These are a free level and a $40/month level.
Unless you are a professional YouTuber now, I highly recommend that you don't get the more expensive option until you have more money coming in from your YouTube channel. This will mean that you will be able to cover costs much more easily because you will be making all that money back every month (and some) from advertising revenue.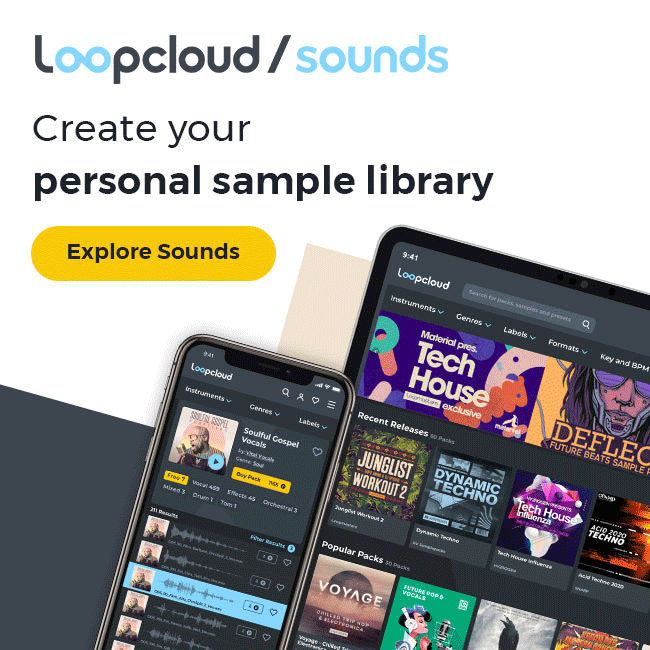 Optimising Your YouTube Videos With the Title and Description
You need to add the best keywords and longtail keywords to the title and description. Try to find keywords that describe your video content, but are also above 50/100 in the VidIQ keyword score. Ideally, these should be over 60/100. As I have already said, this is the score that is calculated when you take the demand for the keywords and the competition for videos that use those keywords into account.
Grow Your YouTube Music Channel By Typing As Much As Possible
You have 5,000 characters to type in your video description so use as much of this as possible. You should also make sure that you are optimising your YouTube videos with as many keywords in this 5,000 word limit as possible. It is a good idea to write all of your keywords in full, within your text description.
Don't Include Lots of Links
When you are trying to grow your YouTube channel, you need to have Google onside as much as possible. If you are encouraging people to click away from YouTube, this takes your audience off the platform. Therefore, they will penalise you and not promote your video. They see people who click away from YouTube as a missed opportunity for them.
It is a good idea to use one or two links in your description, but make sure you are adding no more than three links to the description. This can be our landing page and/or your website. At a push, you can add affiliate links in, but this should be handled as secondary to your email landing page.
How to Grow Your YouTube Music Channel With Hypeddit
Hypeddit is a music artist's dream. If you can set up a share gate and use the promotion exchange, you can set it so that people are subscribing to your YouTube channel. I have grown both my mailing list, most of my social channels and my YouTube subscriber numbers with Hypeddit. I strongly recommend you check it out – especially as it costs less than $10 per month to use.
You are also welcome to check out any of my recent posts below…