This idea came to me last night while I was browsing on Pinterest. It was something like "20 YouTube Channel Ideas For a Photographer". Whatever it was, it wasn't for a guitarist. As I started my musical journey on guitar, I can speak from experience. I hope this gives you more YouTube music channel ideas.
There will be a banner below and maybe some links in the post that are affiliate links. This means that if you click on them and make a purchase, it will be supporting me and my blog. This is at no additional charge to you and I would really appreciate it. If you are thinking of buying such products anyway, I would be most grateful if you would use those links. However, if you are not in the market for any of these products today, I will understand.
1 As a Guitarist Your YouTube Music Channel Ideas Should Include a Vlog
Here is an example of a music vlog. This is actually Armin Van Buuren who you will know is not a guitarist, but Armin's vlog is a great example of something that any musician can do.
As an entertainer, Armin is excellent. Mind your head! No, really, I think this is exemplary for a vlog. The reason I say this is not because Armin's music is awesome. It is definitely awesome, but my biggest reason for saying this is because Armin shows that he is a real person with a real life and he experiences the same as everyone else. We are all human, right? Well, Armin may be a super famous trance music DJ, but he is as human as everyone else.
As a guitarist, you can copy the same sort of thing. Take live footage of your journey across the world. Even if you just play in your city, take a video of the van drive or the journey from your place to the venue of your show.
2 Why Not Offer Guitar Lessons
As a guitarist, you can offer guitar lessons online. Not only are you giving people the gift of being able to play the guitar. You are also able to make a decent living by offering guitar lessons. Some time ago I wrote this post on the pros and cons of teaching online. As you will read, the pros considerably outweigh the cons. I think you will get a lot of benefit from teaching guitar online.
The way you can tie this in with your video channel is to offer some lessons for free on YouTube. Of course, you will be offering most of your lessons to paying students. Making some of your lessons available on YouTube will enable you to be seen. It will give you a presence. You will also be able to show people your teaching style. This can work out really nicely for you. Therefore, you should go ahead and give people an incentive to sign up to your guitar school from your YouTube channel.
3 As Well as Guitar Lessons, YouTube Music Channel Ideas Could Also Include Lessons in Guitar Care
If you offer guitar lessons, you should also offer lessons in guitar care. These may well bring in more interest for your guitar school than the actual playing lessons.
This is because people search on YouTube for answers to their problems. If you know how to change the strings on a Joe Satriani Ibanez guitar, you can bet there are people who can't. I used to have a JS100 Ibanez guitar and I didn't have it very long. The thing was a nightmare to change strings on. I probably looked on YouTube for help before I sold it. You can offer these lessons to people. If you can help them, it will be a big incentive for them to sign up to your guitar school.
4 Can You Teach Music Theory As a Guitarist?
Yet another thing you can tie in with your guitar school is teaching theory. If you are able to teach music theory, this is yet more incentive for people to join your guitar school.
Many people appreciate having some knowledge of music theory. Therefore, they may otherwise invest in two lots of lessons: Guitar lessons and music theory lessons. This all depends on how committed they are, but when I did my degree, I could quite easily have signed up for both music theory and guitar lessons.
I majored in electronic music composition and my music theory lessons were thrown into my curriculum by the teaching staff. I would have signed up for music theory lessons if they weren't already offered.
5 Why Not Teach Guitar TAB As a Part of Your YouTube Music Channel Ideas?
Are you familiar with guitar TAB. As a guitarist, I learned guitar TAB many years ago and it's very easy to understand. My biggest problem in using TAB was that I couldn't see the page and play at the same time. My eyesight is not that good. Therefore, I had to put the guitar down, study the page and then play what I remembered reading on the page. It wasn't always easy and I often forgot it, but I still learned some songs on guitar.
You can show people something of guitar TAB on your YouTube channel.
6 Can You Write Songs For Guitar?
One thing I have never been much good at is writing lyrics. If you can teach people to write great lyrics as well as great tunes, you will have a market in teaching songwriting to your students.
For all of these tutoring ideas, you can drive interest and engagement with your YouTube channel. People will then be more likely to take you up on your offer and become students of your guitar school.
Guitars, Gear and Accessories For a Guitarist Should Feature in Your YouTube Music Channel Ideas
Now, we have finished our teaching section, let's look at guitars, gear and accessories for a guitarist.
7 Reviews Products That Are of Interest to a Guitarist Could Also Feature in Your YouTube Music Channel Ideas
You can make money by promoting any guitar gear, guitars and anything else of interest to a guitarist. As an affiliate, you can make a commission for sales generated by your videos.
You can make review videos of any kind of guitars. This could be acoustic, electric, electro-acoustic, bass guitars or even banjos and ukeleles. If you have experience of any particular brand or model of guitar, you can find an affiliate product that will offer great terms on that guitar.
As well as reviews of the instruments themselves, you can also make review videos for accessories. This could be anything from flight cases to guitar straps, effects pedals and more.
8 Do Videos Where You Are Actually Going Into Guitar Shops
This is a great idea. Whether a shop has an affiliate program or not, your audience will always appreciate the recommendations. However, you must always ask a shop if they do have an affiliate program. If they do and you generate sales through your membership to the program, you can earn a realistic income from those sales.
9 YouTube Music Ideas Could Also Include Selling Your Tickets and Merchandise
If you have a tour coming up soon, you can start selling tickets for it. You should make a video promotion for the tour. This will generate interest, buzz and excitement around the tour. Therefore, you will be able to generate some ticket sales.
As I have said before, selling merchandise is advertising that pays you. People always take note of people who wear your T-shirts, etc. Furthermore, this offers social proof and it shows that your music is trending.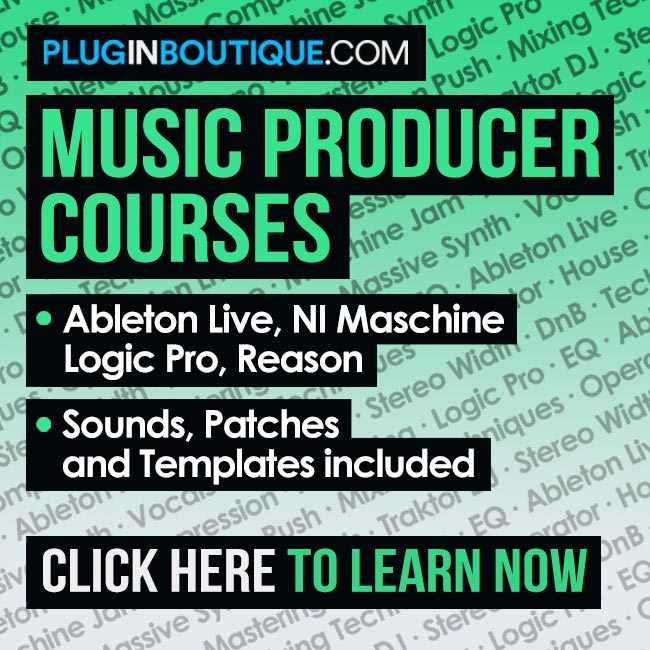 10 Going Live When You Design Merchandise Could Feature in Your YouTube Music Channel Ideas
A few years ago, I heard of a soccer club who gave their fans a choice over the design of their soccer kit. This built up a lot of interest in the city where the soccer club were based.
Do you think you could do the same for your audience. If you have an email list or a number of subscribers on YouTube, you can set a time to go live and ask your fans what they think.
If you don't already have an email list or YouTube audience, you can build one quickly and easily through Hypeddit. This is a no-brainer. It is really cheap and I have built a list of over 1,100 contacts as a result of using Hypeddit. I also have over 270 YouTube subscribers today.
The Real Life of a Guitarist
As mentioned in the first idea, it is always great to show people that you are a real person. This will help your fans to relate to you. Therefore, in this section I am going to expand on that and show you everything that you can offer your fans of your real life.
A soccer player called Paul Gascoigne (early 90s Spurs player), made a video called "Gazza – The Real Me" and it covered behind the scenes footage of Paul Gascoigne, his life and family. It also showed how he related to everyone including teammates, Spurs employees and what local kids thought of him. This only reinforced the fans allegiance with him and with Spurs.
11 The Good, the Bad and the Ugly Side of Life as a Guitarist
You may think that your worst side will only let you down, but have you also considered that it will help your fans relate to you. If you go out and get wrecked, take a video of the morning after. Show them that you too get hangovers and face the consequences of your own bad decisions. People will only be too happy to know that they are not the only ones who do these things. This is especially because they will see that you, their idol, experience these things too.
12 Obvious YouTube Music Channel Ideas Include Music Videos
Of course, you should make videos of your music. Furthermore, you should make as many different versions of each song as you can. This could mean doing an instrumental version or an acoustic version. You could do a performance video. Alternatively, you could try shooting a dramatised version where your lyrics come to life. There could be a cartoon version too. All of these ideas will appeal to your fans.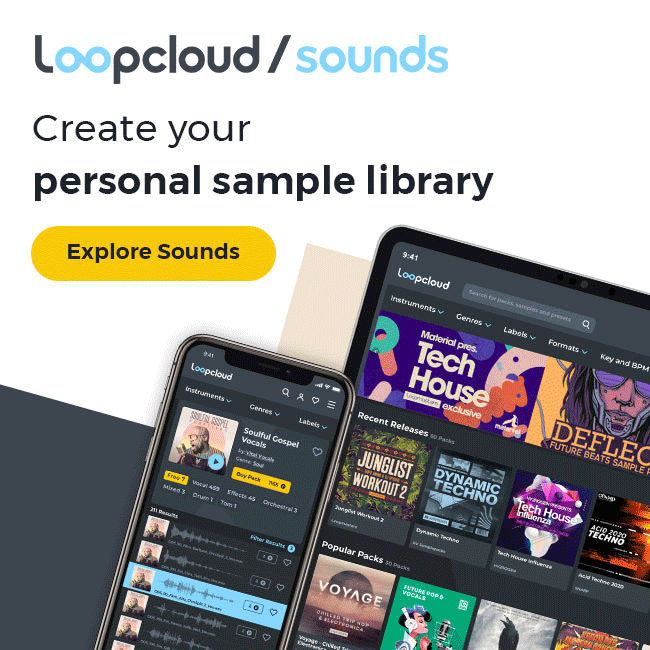 13 What Do You Do When You're Not Doing Music?
What do you do outside of music. For instance, I support Tottenham Hotspur in the soccer. I also enjoy reading and make time to watch a film every Saturday evening with my wife. What do you love to do? Music is the answer that we can all relate to. However, what else do you do with your time? Do you have any aspirations or ambitions? Why not make videos about your dreams.
14 Show Support Any Charitable Causes in Your YouTube Music Channel Ideas
You should make any videos in support of your favourite charities. Think about the causes that you most want to help. Which of these can you promote? You will find that your fans will appreciate your support of the charities that will affect them. This will only build even more loyalty as a result.
You don't know if any of your fans have cancer. Maybe their family members have, or have had cancer. Maybe their family members have died from an illness that you are working to combat in your charitable work.
15 Share Those Special Times With Your Fans
Celebrate Christmas or other special times with your fans. You can take videos of your family on Christmas Day. Why not also make a video of your family opening presents? Fans love to see you having fun.
Alternatively, you could make a video of your birthday and what special celebrations you have around it. You could also celebrate other things. This could be a new job or a new guitar. It could also mean a course you have completed or even a book you have read.
16 Set Yourself Challenges as a Part of Your YouTube Music Channel Ideas
I recently watched this video where a drummer plays a song in a genre that he has never tried before. He has also never heard the song that he plays as a part of this challenge. As you will see in the video, he makes a fantastic job of this song. I also commented in the comments area that this version was better than the original. You should see if you can find it.
17 Clipping Video From YouTube
If you have been reading my other recent posts, you will be familiar with clipping video from YouTube. I am moving my channel to a point where all the videos are clipped from other channels. This is perfectly legal and the YouTube creators that I use stipulate that they want other channels to reuse their videos. There is nothing wrong with you also doing the same.
Here is an example of a video that I have clipped. You will also notice that I add my own assets to it. This includes an intro, outro, and also some bells and whistles that are meant as a call to action to get people to subscribe.
You will also see that I have referenced the Brandman Network throughout. I believe this is only fair as they have made the video in the first place. They are kind enough to share their videos under a Creative Commons license so they should also be credited wherever possible in the video.
18 Playing Guitar Live on YouTube Live
There are also a number of websites that will allow you to do this. Therefore, you could use sites like Stageit.com or Facebook to play gigs instead. However, as YouTube is the obvious choice for video, you should be focusing on it for playing live gigs.
I think it is also possible to record a video on a site such as Stageit.com and upload the video to YouTube. Stageit.com is a great option as they will allow you to charge admission to allow people to watch your concert online. Please see this post which will talk more about holding gigs at home.
19 You Should Also Do a Q&A Video or Two
Finally, I wanted to include question and answer videos. Maybe your fans have interesting questions for you to answer. This can also be done over a live setting where you go on YouTube Live. You can select to have a chat room. From this, you can also read the comments and questions of your fans.
Conclusion
Thank you for reading this post. I hope you have also learned something while reading and that you have ideas for your YouTube channel. I will also do the same post for the bedroom producer in the future. As I started out as a guitarist, I have been able to draw on my experience in this post. I will also draw on my experience as a bedroom producer in future.
Please also check out my other recent posts below…