I recently wrote a post about YouTube channel ideas for a guitarist. In that post, I suggested that I would give you some YouTube channel video ideas for a bedroom producer. Therefore, in this post, I will deliver that post. I hope this blog post helps you to market your music as bedroom producers.
There are affiliate links and banners in this blog post. If you click on them and make a purchase, I will make a commission. This is at no additional cost to you. However, it helps me to keep going and running my blog. Thank you in advance.
YouTube Channel Video Ideas For Bedroom Producers
As a bedroom producer, there are a lot of video ideas for you to choose from. I do not recommend that you do all of the ideas below. However, maybe you can try some of them to see if they have a positive effect on your business. Let's get into this post…
1 YouTube Channel Video Ideas Can Include Studio Sessions
This is something I have done myself in the past. All you do is switch the camera on and then get to work on your track. I recommend that your video is a screencast and also that you only record the system audio. Therefore, you will not be recording your voice or any voices around you.
The good part of having the system sound only is that the audience gets a better listening experience. If you're looking for a bad point about this, you don't have the ability to talk on the screen. Therefore, you can't just speak any important notes onto the video.
2 Make a Track on YouTube Live
If you can make a track on YouTube live, you can do a screencast and make a new track live on YouTube. This is a fantastic idea because you can take advice and suggestions from your audience and add them into the track.
+This will also have the benefit that your audience will be loyal to you because they have helped you to create the music. Another great benefit about this is that it also means that your fans will share your track with their friends and family.
3 YouTube Channel Video Ideas Can Include DAW Tutorials
Have you ever struggled to do something with your music? Did you find a solution to that problem? If so, you should make a video about it. This video should suggest what the problem was and also how you found a solution.
In the past, I have found YouTube channels that have helped me to reach a solution to problems with FL Studio. I found a channel called In The Mix. It is owned by a Scottish guy called Michael. He is an excellent teacher and I can recommend his videos to anyone who uses FL Studio. Michael's latest video is below.
4 The Obvious Choice For YouTube Channel Video Ideas is a Music Video
Perhaps the obvious choice of video for any music artist is the music video. As a bedroom producer, you will probably have IT skills already.
There are essentially two ways that you can make a video. If you also use FL Studio (like I do), then you should use the ZGame Visualizer Editor. This will make the video for you and render it as an mp4.
The other way is to do everything in a video editing software such as Camtasia. You can download stock video from a site such as Big Product Store and make the video with the wav file and the mp4 stock video inside Camtasia. The downside with this is that it can be expensive to download video footage, purchase Camtasia, etc.
I recommend that if you have FL Studio, you use the former way of making a music video.
5 Make VST Reviews
Another of the obvious YouTube channel video ideas for bedroom producers would include VST plugin reviews. What is your favourite VST plugin? Can you make a great review video for that VST?
A good review should include both positive and negative aspects of the product. What do you like about it? What don't you like about it? You need to include all these points in your review.
Another thing you need to include in your video description is an affiliate link for the product. Therefore, when people click the link and make a purchase, you will make a small commission. This is at no additional cost to your audience.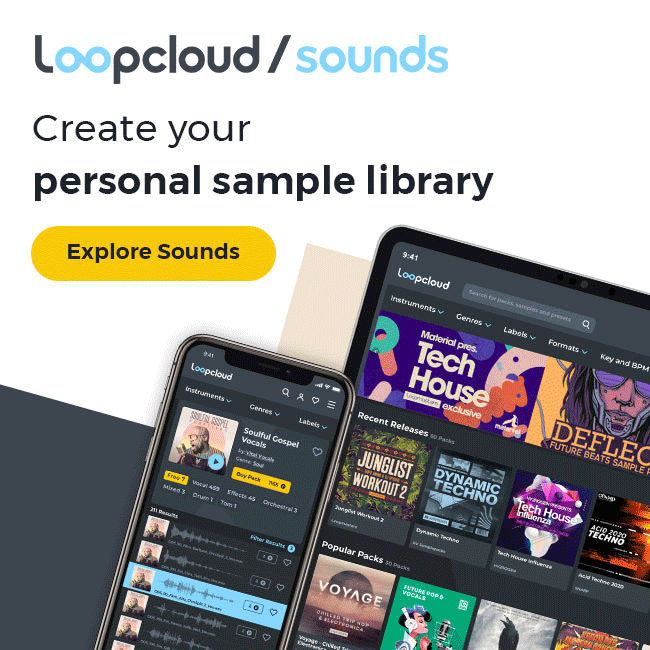 6 YouTube Channel Video Ideas Can Also Include Hardware Reviews
Other YouTube channel video ideas could also include hardware reviews. The video below is such a review about the Akai Fire. Personally, I am a big Akai Fire fan. I love using it. It makes so much sense for me. However, it does have its haters.
Again, you should also include both good and bad points and be brutally honest. If you are being paid to review it, you have to say so. Similarly, if you are not being paid to make the video, you should also state that. I highly recommend that you treat it as though you are not being paid, whether you are or not.
7 Other YouTube Channel Video Ideas Can Include DAW Reviews
If you have any particular experience with a DAW, you can make a review about it. Perhaps, a video about an update. For instance, Image Line are always bringing out new updates of FL Studio. This is the same as with any good DAW software.
Therefore, you can make a video to state exactly what you think of the update. This is kind of a review with a difference. It takes owners of the DAW on a new experience to show them how good the update is and why they need it.
8 Shopping videos for software online
What do you always look for when buying new music software? This could be a VST plugin, a DAW, etc. Do you go for numbers of presets, quality of sound, price, etc. Whatever you go for you also need to mention that in your review.
It should be obvious to you that you shouldn't share your payment details online. However, you can film the actual decision and choosing what you are going to review. You can also say where you go to for new software? Do you regularly
9 We May Be Bedroom Producers, But What About Shopping Videos at Real Life Shops
Your local music technology store will love the increased exposure when you shoot a video of you choosing the right gear for you. They will also give you the red carpet treatment. This means that they will give you extra special treatment. This is because they want to sell more products so they will love the fact that you are making a video offering them free advertising for your shopping.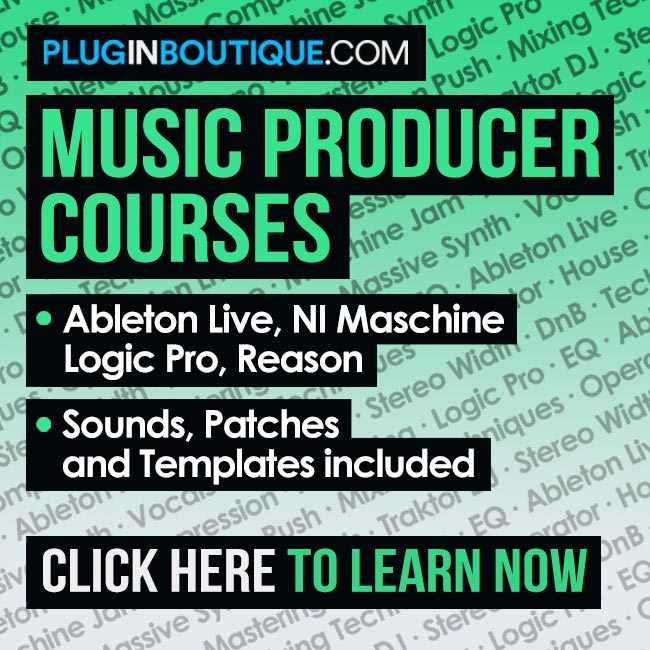 10 Other YouTube Channel Video Ideas Should Include Listicle Videos
Whether you are shooting a video or making a test listicle such as the one you are reading now, the listicle is a popular format. These are basically list posts. For instance, you could do a list of five compressor VSTs, 12 of the best DAWs, etc.
For a great example of a listicle video, I highly recommend you check out Sonic Academy. They have tonnes of great list videos as well as video tutorials. Here is an example of a listicle video. This is also taken from the Sonic Academy YouTube channel.
11 A Video Where You Show Your Merch
Have you ever considered wearing merch on your videos? You could also do a video where you talk exclusively about your merch. However, it is always a great idea to wear your merch in your videos. You can then link to a website where your audience can also purchase your merchandise. You could wear that merch in every video.
12 Selling Sample Packs, Midi Packs, Templates and Synth Presets
If you are making sample packs, midi packs, templates and/or synth presets, you are missing revenue if you are not promoting them on YouTube. Therefore, make a video to promote these products and you stand to generate more revenue as a result.
You can combine these YouTube channel video ideas so that you are making a song live with the products that you have created. This is a fantastic way to build bridges and promote your products. Your audience are also more likely to purchase these products too.
13 What Do You Do When You Are Not Making Music?
You need to build rapport with your audience. This builds the relationship and it also builds loyalty. Therefore, it is always a good idea to share your other interests. For instance, I love reading thrillers and watching Tottenham Hotspur in the football. I am a Christian and I love watching Christian films with my wife every Saturday evening.
14 The good, bad and ugly side of life as a bedroom producer
What is good about being a bedroom producer? Are there any sides to being a bedroom producer that are less appealing? What is the good, the bad and the ugly side of life as a bedroom producer? Is this the same for the "normal" bedroom producers?
15 YouTube Channel Video Ideas Can Include Behind the scenes Footage
It is always a great idea to include celebrations or even your average daily life among your YouTube channel video ideas. They also help you to build rapport, loyalty, etc. Furthermore, your fans will feel more like a part of your life. That, in itself, generates rapport between you and your fans.
16 Set yourself challenge and keep a vlog active during your challenge
Have you ever tried to make a track every day for a month? How did it go? Have you ever considered shooting your videos for YouTube channel video ideas. This would be a great achievement. One channel that attempts to accomplish this challenge is the WeMakeDanceMusic channel. The guy makes new videos on a daily basis where he is making a new track that will be available on WeMakeDanceMusic.
17 Clipping Video From YouTube
The last of our YouTube channel video ideas for bedroom producers is clipping video from YouTube. This is where you use other creators material that is saved under a Creative Commons license on your own channel. You can find more about clipping video from YouTube here.
Conclusion
I hope that you have enjoyed reading this post and that you also benefit from reading it. If you have any comments, suggestions or requests, please leave them in the comments section below.
Thank you for taking the time to read YouTube Channel Video Ideas For Bedroom Producers. If you would like to read any more of my recent posts, you will find them here…