As a music blogger, I always look for the best places to share my blog posts. I always look for the best traffic sources. They should drive a lot of traffic and also be either inexpensive or free of charge. Therefore, I have made this post on high traffic websites to share your music blog posts. Here I give you the good, the bad and I'll let you know how much it cost. Let's have a look at these places.
This post will have some affiliate links and banners. Therefore, if you click on them and make a purchase, I will make a small commission. This is at no additional cost to you and will enable me to continue with my blog and provide for my wife and family. Thank you, in advance, for your support.
Places to Share Your Music Blog Posts
Here are the places to share your music blog posts…
1 High Traffic Websites to Share Your Music Blog Posts: Medium
Advantages of Using Medium
Medium has a very high domain authority. Therefore, if you link to it, you will increase your own domain authority. What does that mean? It means that you can expect a higher place in the search engines for one. It also means that you can find sponsored posts more easily.
If you want to do sponsored posts, you can get paid for writing a blog post. You can also get free stuff in exchange for your honest review of the product. This means that you can get gear that interests you because, let's face it, you blog about subjects that do interest you.
Medium also has a very big audience. The platform gets 204 million visitors per month and is at number 244 in the most popular websites in the United States.
The Domain Authority for Medium is 95 which means it is very authoritative. Linking to a high Domain Authority website also means that you can siphon off some of that authority to your own website. This is perfectly fine. It does not hinder Medium and if anything adds to the authority score.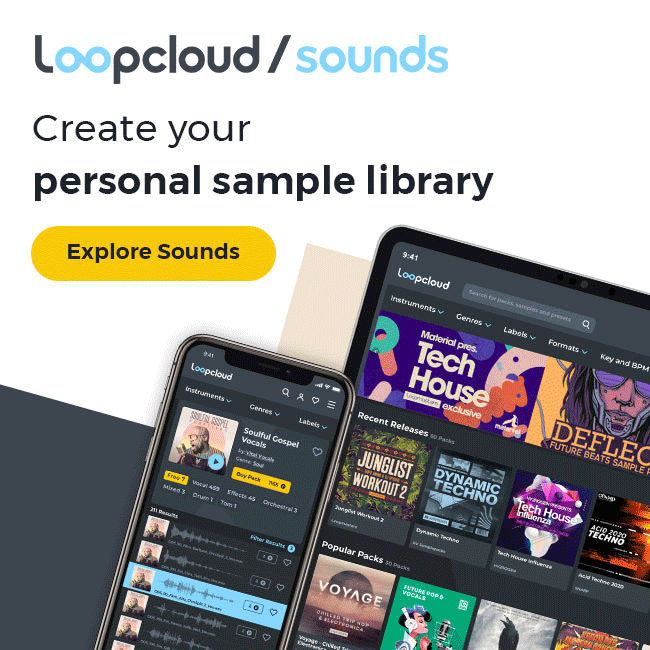 Disadvantages of Using Medium
Although linking to Medium can increase your domain authority, it is also not an immediate change. You need to build up your domain authority by getting more backlinks, not only from Medium, but also from other high domain authority websites.
Another consideration that is a negative point of using Medium is that if you want to read the post on Medium, you normally have to read the entire post to read everything you need to know. Therefore, it is essential that you link to your website towards the top of your Medium post as well as at the bottom.
How Much Does Medium Cost?
You can import, edit and publish your content completely free of charge. However, if you want to read other people's posts on Medium, there is a charge of £4.50/month if you wish to read entire posts from other contributors.
2 High Traffic Websites to Share Your Music Blog Posts: Pinterest
Advantages of Using Pinterest
I would go as far to say that many bloggers worship Pinterest. It is their meat and potatoes as a source of good quality traffic. However, for music blogs it could be a lot better. There isn't as much interest in music as there is in social media, making money online or dietary blogs. Therefore, if you are a music blogger, I still advise you to use Pinterest, but in no way should you consider it to be the only traffic source.
Using Tailwind for Pinterest
If you do use Pinterest, I also advise you to use Tailwind. Tailwind allows you to manage your pinning schedule much more easily and it even gives you the opportunity to allow groups of people to share your content on their Pinterest feeds. These groups are currently called communities, but they used to be known as tribes.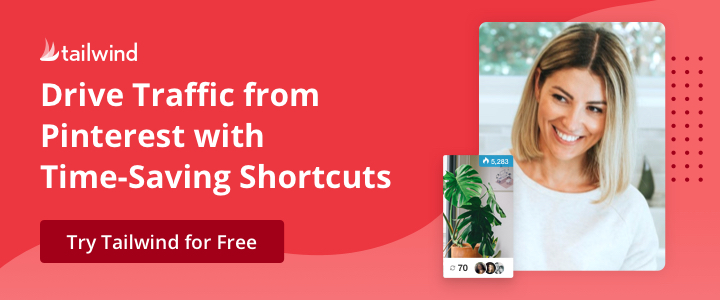 Using the Better Image Sources
Personally, I source my Pinterest images from Shutterstock. I then edit the pins so that they look exactly as I want them on Canva. Canva give you 100% control over the look and feel of your pins. You can even upload your own images and fonts. Another aspect of Canva that I like to use is the video pins feature. This allows you to make a 5 second video pin for free.
The thing to remember with Pinterest is that you need to use new images in every pin. Otherwise you are using duplicate contnet. If you do use duplicate content, Pinterest will penalise you and you will not achieve as good results.
My understanding of the usage of fresh images, is that you have to use fresh images for each post you are posting. It does not matter if other people have used that image for another pin. Their pins will always be different. Therefore, you will be able to use any image that you haven't used before in your own work.
How Much Does Pinterest Cost?
Pinterest itself is completely free of charge. However, you can pay them if you want to promote your pins. It is like Facebook, in that respect. However, the cost of each advert can be as cheap as £1 per day.
If you want to use Tailwind for your pinning schedule, it costs from $14 for a basic account. This gives you a schedule of up to 400 pins in a monthly cycle. Personally, I use a Powerup on Pinterest that also gives me 200 tribe (community) submissions plus I can join unlimited numbers of tribes.
With images, I use Shutterstock's 350 images per month package. This costs me $119 and is the brunt of my marketing spend. This gives me great images. I don't only use them for Pinterest, but also for my blog post featured images, other social media and on Medium.
3 High Traffic Websites to Share Your Music Blog Posts: Yoast Premium
Advantages of Using Yoast Premium
Yoast SEO is a plugin that will allow you to get the best results from your search engine optimisation. Approximately 75% of my traffic is accountable to Google. Having Yoast Premium means that I can rank for multiple keywords for the same post. Therefore, it is like posting a post with five times the SEO power. This has enabled me to have days where I have generated 500+ visitors to my blog.
Disadvantages of Using Yoast Premium
SEO takes time to build your traffic. There are words where I rank highly for my traffic. For instance, if you type in "collaborative Spotify playlists", my blog will be on the first page of Google. It used to be the featured post. However, over time Google will change and your popularity with certain keywords will change.
How Much Does Yoast Premium Cost?
I believe I paid around £105 for Yoast. This included VAT at 20%. Therefore, without VAT it was around £85. Don't quote me on that as it is different in different countries. I am only saying how much I paid for it in the United Kingdom. This is for one year.

4 High Traffic Websites to Share Your Music Blog Posts: Empire Kred
Advantages of Using Empire Kred
This is a site I have very recently found. It shows you how you can grow your social media following and share your blog content. This can be completely free of charge. Above all, I think this will be a very fun way to promote my blog. This is because you can buy and sell shares and you generate currency for sharing other people's content.
The currency used in Empire Kred is a fictional in-game currency. It can be purchased with real money, as in any other game, but that is an option. You get one million in the currency just for signing up. You can also complete missions to generate additional income.
Disadvantages of Using Empire Kred
As of yet, it is a bit early to say whether or not this is a good way to spend my time. It's certainly a fun way. However, I am a little concerned over how well it will work to find people who are interested in reading or sharing my content. We will see though.
How Much Does Empire Kred Cost?
So far, I have invested $12.50 in 30 million eaves. Eaves is the name of the currency. From now on, I intend to make all my income from people who post missions that I can do.
High Traffic Websites to Share Your Music Blog Posts: Conclusion
There are other ways of generating traffic that I aim to investigate over the next few weeks so I will make another post when I have tested them to show you how they work with a blog where content on an aspect of music is shared. Remember that this is strictly about music blogging and not about any other niche. However, the traffic sources mentioned in this post should also work with other niches.
Please also feel free to read all of the blogging lessons I have learned so far in my blogging journey.
Thank you for reading 4 High Traffic Websites to Share Your Music Blog Posts. If you would like to read my other recent posts, please select them from the list below.