If you have read my older blog posts, you will be aware of the ways that you can make money with your music. However there are other ways to make money than just making music. Affiliate Marketing for Musicians is another of these money making strategies that you need to start implementing to generate the most potential from your music activities.
Firstly, let me just show you some ways in which you can make more money from your music right off the bat.
There will be some affiliate links and/or banners in this post below. Therefore, if you click on them and make a purchase, I will make a small commission. This is at no additional cost to you. However, as this is the main topic of conversation in this post, please let me explain what affiliate marketing is and how it can enable you to generate a lot of money by selling music related products…
What is Affiliate Marketing For Musicians?
Let me take the main company who I promote for example. You will see a banner below that will point you to LoopCloud. If you click on the banner and purchase a membership to LoopCloud, I will make a commission. It is another way for me to make a small commission. This is just a way of LoopCloud saying thank you to me for the extra business.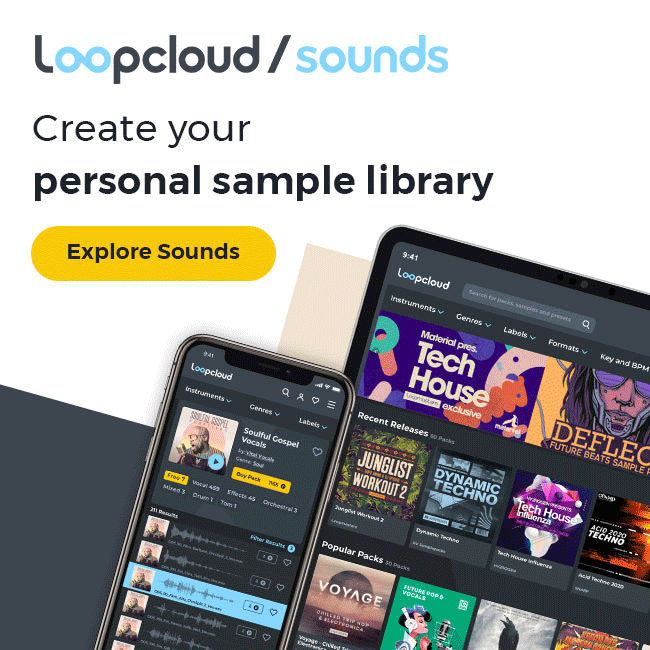 Why LoopCloud?
I am a member of not only LoopCloud affiliate program, but also their sister companies Plugin Boutique and Loopmasters. The main reason I operate these programs in particular is not because I can make money with them. It is because I know that they are quality companies with quality products. Furthermore, they also have some incredible deals that you just need to tap into.
Which Companies Do I Recommend in Affiliate Marketing For Musicians?
There are a few considerations that you need to make if you are making money from affiliate marketing for musicians. These include…
The biggest consideration for me is your own familiarity with the company? Are they a quality company? Do they offer quality products? What is the customer service like? Will they offer your audience a great customer experience?
How familiar are you with the specific products you are promoting? What is your experience with it? Do you know everything there is to know about it? Do you like what you know about it?
Is the compensation worth your time and effort?
Do they have some great assets that will make your website look good?
What is the background of your audience? Are they the kinds of people who would use these products? The more aware you are of audience demographics, the better you will be able to cater for them.
Commission Rates
Although, I make the above considerations when deciding which programs I wish to promote, I also advise you to be sure about commission rates. If affiliate marketing for musicians is something you wish to do, you need to make sure that you are also aware on the percentage of commission you are making.
Digital Products always offer higher rates of commission. By digital products, I mean everything that can easily and instantly reproduced. These include things like ebooks, video courses, music, software, video games, etc. However, the Plugin Boutique program is only 15% of the sale. A lot of programs can offer well over 50% of the sale and still make a superb profit.
Do I Promote Any Other Products?
I also promote Hypeddit as you will know if you visit my blog more often. Hypeddit is a music artist's dream. This is because it makes it easy to build a list of the kinds of people who are interested in your subjects. However, it doesn't only make it easy to build your email list. You can also build your social media following on all the major social media networks and more.
Affiliate Marketing For Musicians With a Blog
A blog is ideal as a base for affiliate marketing. This is because they are more popular with search engines due to a constant supply of fresh content. Therefore, there is more chance of people viewing your posts. Blogs are also great because they give you a voice that people can tap into anywhere in the world.
Affiliate Marketing For Musicians Without a Blog
Although blogs are the best vehicle in which to promote affiliate programs, it is not totally necessary. You can also promote affiliate programs without a blog.
This can be done on a YouTube channel. You can also promote affiliate programs through your own ebook.
For those of you who haven't already perused The Complete Guide to Music Marketing, this is my book that is completely free of charge to you. I monetize it through affiliate links. Therefore, you can download and read it for free. The only costs you may incur is if you wish to order anything from the affiliate links. I will then make a small commission and this will enable me to keep on going.
Best Practices in Affiliate Marketing For Musicians
If you are interested in affiliate marketing for musicians, I would advise that you don't blatantly promote your affiliate programs through your email list. Instead, you need to add them to your blog posts.
In the future, I am also going to promote affiliate products through the store on my website. This is something I highly recommend you to do if you also have a website. You should join an affiliate marketing program such as Loopmasters, LoopCloud and Plugin Boutique. You can then add the products that are listed on those websites to your own website.
A word of caution though would be to keep yourself updated on the prices. You don't know when you will find a product has been reduced in a sale, etc. Therefore, I also recommend that you only promote the products that you have personal experience with. Which products have you yourself bought in the past. Ask yourself these questions.
Conclusion
Thank you for reading this post on affiliate marketing for musicians. Please go ahead and join affiliate programs that are suitable for your audience. If you want to join the Loopmasters, LoopCloud and Plugin Boutique programs, you can find out more here.
If you would also like to check out my other recent posts, please choose from the list below or from those mentioned towards the top of this post…