How do you make money by giving away free music on YouTube? Can anyone do this? What prerequisites do I need to have in place before I can earn money giving music away on YouTube? How much money can I earn? In this post, we will answer all of these questions and provide you with a firm foundation in how to make money by giving away beats for free on YouTube.
This post will include affiliate links and/or banners. If you click on them and make a purchase, I will make a commission. This is at no additional cost to you. Thank you in advance for your support. You enable my blog and YouTube channel to keep going. This also enables me to provide for my wife and family. Thank you.
What Do You Need to Have to Make Money by Giving Away Free Music on YouTube
The obvious answer to this is that you need your own music. You are giving away beats that you have full rights to. You are going to be the one who has made this music in the first place.
There is another prerequisite. This is membership of a performing rights organisation. Personally, I am a member of the Performance Rights Society. You can either join the PRS or someone similar. This will depend on where you are located in the world. Personally, I live in the United Kingdom so the Performance Rights Society is the obvious choice for me.
You can get lifetime membership of the PRS for £100.
You will also need your own digital audio workstation and the ability to make music. At first, your music may be bad. However, the more time you spend making music, the better you will get. This is exactly the same as any other interest. All you need to do is keep making music and as you go along making music, it will naturally improve as time goes on. As the saying goes, "Practise makes perfect". Therefore you will giving away beats that are really high quality and you will have confidence.
Can Anyone Make Money by Giving Away Free Music on YouTube?
Quite honestly, yes. Anyone can make money by giving away free music on YouTube. As I said above, you will improve all the time as you go along making music.
This will take a little money. As I also said above, membership of the PRS is £100. You will need your own DAW (digital audio workstation) and VSTs to go with it. VSTs are software instruments and effects that you can use with your computer to make great-sounding music.
Your DAW (digital audio workstation) will have stock plugins and these are always good enough to start you off. However, you may want to purchase more as time goes on. There is nothing wrong with this and any good VST will work on your machine. They can be in either Mac or PC format. They are quite often in both of these formats. All you have to do is to select whether you are using a Mac or a PC.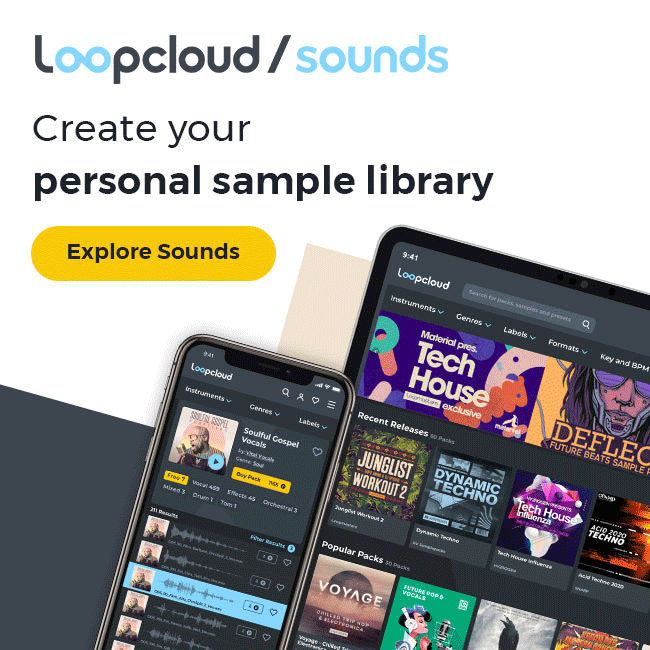 What Do I Use?
Personally, I use FL Studio. This is because it is really easy to use. Another great aspect of using FL Studio is that you get free updates for life when you purchase the Producer Edition. This is a great bonus and means that I will always be able to download the latest version of FL Studio and I never pay again.
Who Wants to Have Free Music? Why is it Free?
YouTubers need background music for their videos. Therefore, you can share your music with them. They can make any number of videos using your music. However, if the channel has a good number of subscribers and the videos get lots of views, this can really pay off. You can really earn money giving music away.
This is because you get a cut of the ad revenue when people use your music. This is only if the channel is registered for ad revenue. You need something like 400 hours of watch time in a 12-month period and 1,000 subscribers to qualify for ad revenue. However, if you give away enough music, you can make money by giving away free music.
Now, consider this. You are providing music to 100 channels and your music is getting a lot of exposure. This is where the money comes in because people are hearing your music when they watch the video. This is how you can earn money giving music away.
The YouTubers are fully aware of this deal because it explains and warns them that if they use the music, they will be sharing advertising revenue with you.
How Do You Know When Your Music Has Been Heard?
You always need to register your music with PRS before you do anything. From there, you can use Hypeddit to give YouTubers easy access to the music. Always remember that you also need to paste the link to your Hypeddit track in the description of the video.
Also, remember that you need to upload the WAV version to Hypeddit because programs like Camtasia don't work with mp3 files. Therefore, you are providing the YouTuber with the best quality recordings.
You also need to publish your music under the Creative Commons license. This means that it can be shared with other YouTubers and they are perfectly legally able to publish your music in their work. However, always stipulate that the YouTuber must reference your channel when they use your music.
Conclusion
Thank you for reading this post on how to make money by giving away free music. Now you know how good the money can be by giving away beats. You never have to worry about selling your music ever again. If you want to make any comments, please do so using the comments section at the bottom of this post.
Please also feel free to check out any of my other recent posts, below…