Perhaps the most appealing career to get into is music production. How do you find music producer training? Are there any ways to learn music production free? What music production courses do I recommend that you take? What is my best advice to people who are looking at how to learn music production online? In this post, we will look at Sonic Academy and also answer these questions and much more besides.
Please note there will be some affiliate marketing banners or links in this post. If you click on them and make a purchase, I will make a small commission. This will allow Krannaken.com to keep on running and helping more people to understand how to turn their music into a money-generating career. Therefore, I would like to say a BIG thank you.
How to Learn Music Production With These 3 Great Music Production Training Sites
Sonic Academy
Sonic Academy have to be one of my favourite music production training portals. They provide new material every week. Although there are more Ableton courses than anything else, there are still plenty of courses for other digital audio workstations, other VST plugins and other ways, ideas, inspiration and much more for the art of music production.
Sonic Academy also have three VST software synthesizers that you can purchase. These are all fantastic and provide me with some of my most used plugins. These include Kick 2, Ana 2.0 and Node.
Subscribe to my YouTube Channel
To learn more about Sonic Academy, please click here.
Producer Tech
Another place to learn music production online is Producer Tech. This website is related to the plugins and sample companies, Plugin Boutique and Loopmasters. Producer Tech is owned by the same company. Therefore, some of their offers can sometimes include good stuff from the Plugin Boutique or Loopmasters. For instance, there are courses in the use of LoopCloud (again part of Loopmasters). This is a British company and are based in Eastbourne, Sussex.
Since becoming a member of Producer Tech, I have noticed that they (like Sonic Academy) mainly focus on Ableton. If there is a good reason for purchasing and getting to know Ableton, this is it. However, there are some awesome music production courses in other hardware and software.
You are welcome to find out more about Producer Tech here.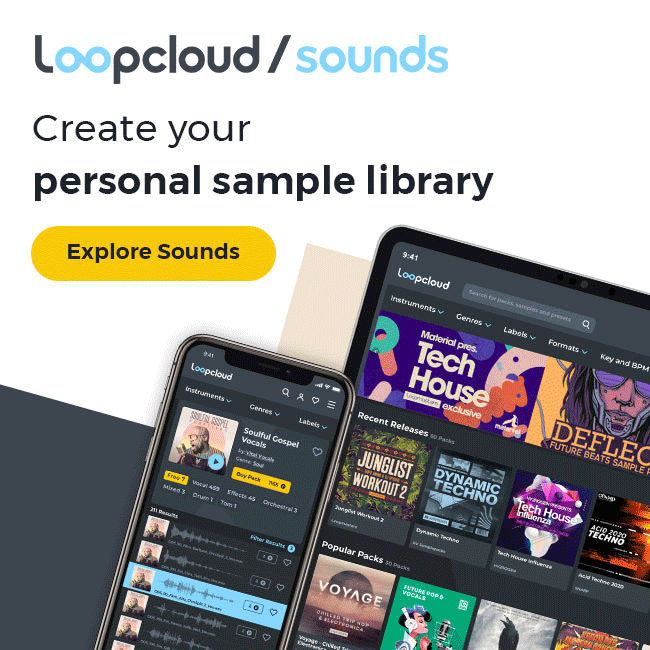 ADSR Sounds
ADSR have tonnes of great videos that you can watch. They also offer a free 14-day trial. There are tonnes of superb courses on tonnes of different aspects of music production. As well as training programs, they also offer VST plugins and much more.
The biggest downside to ADSR is that they are also the most expensive of the three. For one month of membership with ADSR, you are paying the equivalent of the above sites combined.
To find out more about ADSR, please click here.
How to Learn Music Production Production Online For Free
Of course, you can learn music production free online and I highly recommend you do so. For one thing there is a lot of music producer training on YouTube. There's another idea for a blog post. If you know where to lookl, there are plenty of great videos and channels that are dedicated to every area of music production. This includes tutorials on every DAW, every VST plugins, softsynths, etc. It also includes different ways to make money with your music and I highly recommend that you study as widely as possible. The further you delve into music production courses, the more interesting the subject gets.
Apart from YouTube, you can also learn a lot about the business side of music on my blog. I like to share with you the different ways and every aspect of these ways that you can learn music marketing and build a career, making money in the process.
Conclusion
If you want to learn music production online, you should do everything you can to learn more about it. It doesn't matter whether or not you have money. There are plenty of ways to learn music production free. If you don't have money for training, subscribe to some music producer training YouTube channels instead. However, you can spend as little as $10 per month and join Sonic Academy.
Thank you for reading Learn Music Production Online: 3 Great Course Providers. If you would like to check out my other most recent posts, please select from the list below…