Would you believe that you can actually make money listening to music? How much can you earn? What do you have to do to earn it? In this post, I will give you the lowdown on how to get paid to listen to music. This offers some amazing opportunities to make money doing something enjoyable. Do not worry about money. You can quit your day job and get really passionate about making money online. Furthermore, I am going to explain the main catch to you and how you can overcome this catch with services like Hypeddit's Promotion Exchange. Here in the UK, we always say, "Where there's a will, there's a way". This is true with this strategy too.
There may be some affiliate links and banners in this post. If you click on them and make a purchase, I will make a small commission. This will help my blog to keep going and keep showing you how to turn your passion for music into a profit. Therefore, I would like to say a BIG thank you. You make Krannaken.com a great place for music artists. You also enable me to support my wife and family. I really do appreciate your time and interest.
How to Make Money Listening to Music in 2022
As this internet evolves, there are more opportunities than ever. Therefore, you don't need to be broke. There are always opportunities to follow your passion. You can even get paid to listen to music. Let's discuss this further.
This opportunity includes the use of a website called Playlist Push. This website will pay you $12 per song. All you have to do is listen to it. If you like it, you can add it to your playlist. Furthermore, you will be paid on a weekly basis. i am going to try this opportunity out myself and see if I can make a lot of money in the process. I will keep you updated on my progress.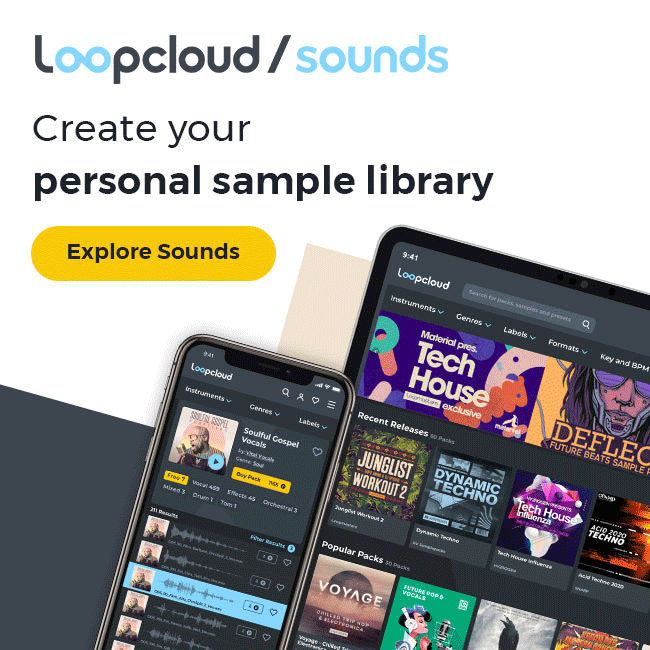 From listening to this music, you will be paid when you add a song to your playlist. Please do not consider every song worthy of your playlist. The reason the games industry suffered in the 1980s was because of poor quality games. It might be the 2020's, but the quality of your playlist can suffer in the same way if you add poor music to it. Therefore, only add music that is relevant to your genre. If you like the song, but can't fit it in, you can start other playlists so that you can include other genres. However, please take into consideration the catch below before ou attempt to submit your playlist on Playlist Push.
Is There a Catch in This Way to Make Money Listening to Music?
There is a catch – isn't there always??? Please don't click off just yet. I want to talk you through some strategies that will easily allow you to overcome the catch. Therefore, you will be able to earn good money in the process.
The Main Catch and How You Can Overcome This Catch
If you want to get paid to listen to music, you have to have 400 followers to your playlist. There are various ways to achieve this and I am going to spend the remainder of this post showing you how this can be done.
How to Overcome This Catch With Social Media
Facebook Groups
There are various Facebook groups that offer free promotion for Spotify playlists. If you want to make money listening to music, this really is a great way to drive more interest. These include a follow-for-follow strategy. One thing I advise you to be careful about here is that they are of multiple genres. If you like any music, you will be fine. However, I am not a fan of any music. There are certain genres that I cannot stand. This is mainly the genres that use a lot of expletives. I don't see any call for expletives in music and cannot stand the fact that music is popular simply because there are expletives in the lyrics.
Hypeddit's Promotion Exchange
One of my favourite ways to promote my music is through Hypeddit's Promotion Exchange. Together with SoundCloud, they often work for me so that I can sell my DAW templates, stock music, preset packs, sample packs, etc. This marketing strategy works regularly. I have made a lot of money from using these sites together.
One of the many options on Hypeddit's Promotion Exchange is to promote any of your Spotify playlists and build a number of followers. This is not only good for your own music. You can also help other producers through this awesome asset. It is also achieveable to build your follower count to 400 in a very short space of time. This is because it is easy to gain followers through Hypeddit.
For a full Hypeddit account, you will be charged less than $10 per month. However, you do have the option of only promoting one song. It is recommended that you get the full account. However, this is entirely up to you.
Subscribe to my YouTube Channel
SoundPlate
The final playlist submission site that I will show you today is called SoundPlate.com. This will enable you to grow your playlist so that you will have more chance of making more money listening to music. It is completely free for artists. Therefore, there are a large number of artists to follow your Spotify playlist. SoundPlate has a group of playlist curators who are always looking for new music to add to their playlists. If I remember rightly, you can add a Playlist to the site for free, but pay $15 to have it featured prominently. Please don't quote me on that because it was a long time ago that I used it. However, even if it is $15, that is hardly going to break the bank, is it? It is money you can spend without too much difficulty.
How Can I Build My Playlist If I Get Too Many Submissions?
I still get submissions today and it was more than a year ago that I promoted my playlist. You might think that I have added thousands of playlists. However, very few submissions have actually made it to my playlists. This is because music has not always been relevant. As you will see if you click on the link, my playlist is for trance covers of popular mainstream songs. I get a lot of various different submissions and the vast majority are irrelevant. Therefore, I would estimate that around 10% of songs actually make the list and often less than that.
If the music is good, I will try to fit it into another playlist. This makes more sense to me. It also enables the song to gain a stronger audience. A hip-hop song is not suited to an audience who only listen to trance music. If a song is good, I will try to promote it. However, if a song contains , I will discard it.
Generate More Buzz Around Your Playlists and Make Money Listening to Music
Here is a video that I made a long time ago. It shows how you can submit your music to Spotify playlist. The video uses SoundPlate.com.
Subscribe to my YouTube Channel
Conclusion
It is possible that you can make money listening to music. If you follow the websites in this post, you can do this with little outlay. You are recommended to invest money as well as time. This is especially true if you want to make money as a result. You need to approach this as a business. Therefore, you need to be serious and treat it seriously. It is your financial future in the balance. Treat it as your new career.
Thank you for reading this post. If you would like to read any of my other posts, please choose from the list below. Thank you.