If you really want to make good money from your music, you have to at least consider stock music licensing as a real option. Not only is it a fun way to generate a full-time income (more than $1000 per month). It also provides you with passive income. In this week's post I am going to give you the 2022 list of production music libraries.. In this post, I am attempting to share music licensing opportunities for every musician. Therefore, read on and I will show you what music licensing opportunities work in 2022.
There may be affiliate links and banners in this post. If you click on them and make a purchase, I will make a small commission. This supports my channel and allows me to keep helping you. It allows me to put food on the table for my family. Therefore, I woul like to say a BIG THANK YOU to you for your support.
I would also like to offer a disclaimer. All of the links contained within this post are working as from the latter half of December 2021. Another point I would like to add is that all of these libraries are actively looking for new contributors (me and you) as of the latter half of December 2021
Marketing Your Production Music
One thing I love to do is to share my music on SoundCloud. The reason for this is because I can make a "Buy Link" and link it to my music on We Make Dance Music. Once I have done that, I will share my music on Hypeddit and have people leave comments, share my music and follow my profile. This means that more people will see my buy link. If they like the track, they will also buy the templates, etc.
What is Passive Income?
I have covered this before, but always happy to again. Passive income is work that you do once and profit from time and again. I have some incredible passive income streams with sites like We Make Dance Music. All of my music falls under the umbrella of electronic dance music. Therefore, I can make passive income from selling the templates. Furthermore, I also repurpose every product. I convert FL Studio templates into Ableton templates. This means I can sell my templates as both FL Studio and Ableton projects.
As well as templates, I also make construction kits. These are made up of the WAV and also the MIDI files that are taken from the projects. The great thing about a construction kit is that you can use it in any digital audio workstation.
The music I make is also listed as royalty-free stock music on We Make Dance Music.
The 2022 List of Production Music Libraries
Pond 5
The first on my list of production music libraries is Pond 5. I am starting with this because I have an active and happening Pond 5 account. There are over 100 products listed on my Pond 5 account as well as more than 10 sound effects.
As a place to share your music, Pond 5 have some pretty great features. These include a monthly newsletter that offers briefs of music that is required right away. This also means that you can work towards different genres. However, it is recommended that you stick to your own genre. This is because practise makes perfect. If you make a specific style of music, you will be more expert. I make more trance music. Therefore, I am better at making trance music.
The Second Opportunity on this list of production music libraries is Songtradr
The thing I appreciate most about Songtradr is its analytics. It gives great insights into how many people are looking at your products. It also enables you to find opportunities for sync licensing by listing them on the site.
Another string that makes Songtradr one of the best music licensing opportunities. Personally, I use Distrokid to publish my music. However, you can use Songtradr instead if you prefer.
Access Songtradr here.
Airbit
The video below can explain Airbit in more detail than I can. Therefore, please watch it before continuing.
Access Airbit here.
Jamendo
Another completely free to use library on this list of production musc libraries is Jamendo. It is also one that I have had particular experience with in the past and one that I can recommend from personal experience. I will be using them more often in the future.
One great thing about Jamendo's opportunities for every musician is that it is targeted at the independent musician. They are also a top source for YouTubers.
Access Jamendo here.
Audio Micro
Audio Micro has a very user-friendly dashboard. It includes the submission of both stock music and sample packs. Therefore, is offers opportunities for every musician to also submit your We Make Dance Music construction kits. I also recommend that you compile your WMDM tracks into one product and submit that. Multiple construction kits in one product are always going to be more popular.
Access Audio Micro here.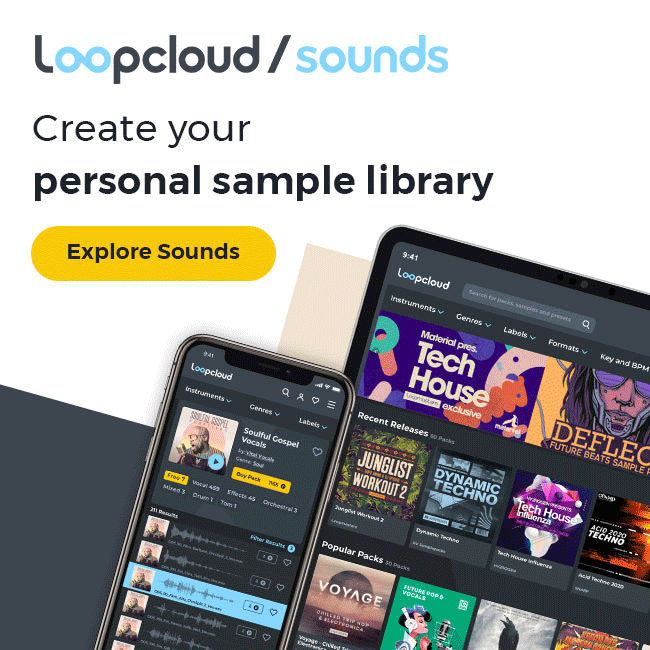 Sentric Music
Sentric allow you to register an account immediately. They also offer some fantastic licensing opportunities.
Access Sentric here.
Epidemic Sound
Although there is no guarantee that you will be accepted, it is worth your time to to submit an application.
Transition Music is Also on This List of Production Music Libraries
Again, there is no guarantee that Transition will accept you either. However, it is worth applying. We always say that if you don't try, you don't get. Therefore, it is worth applying to Transition. Below is a video that I found on their website.
Submit to Transition here..
Baby You Can Write My Track
Baby You Can Write My Track offers opportunities for every musician that don't require you to go through an application process. You can join immediately without having to wait for any acceptance, etc. Therefore, it is very welcome. This may also mean that you are competing against more artists. However, it is well worth your time.
Join Baby You Can Write My Track here.
The Penultimate Entry on this list of production music libraries Licence Quote
Licence Quote is another site that doesn't have an application process. This means as soon as you sign up, you can start submitting music to your profile and start selling more. Sign up to Licence Quote here.
The last entry on the list of production music libraries Sonic Bids
Although Sonic Bids charges for a more prominent and more discoverable experience, it is worth investigating. It offers a wealth of music licensing opportunities. You do have a free option, but it is limited and you have limited numbers of uploads. The fact that there is a charge only means that there will be less competition. This in itself gives you more chance of people purchasing your music.
Register for Sonic Bids here
.Conclusion For My List of Production Music Libraries
That brings us to the end of this list of production music libraries. There is no reason why you can't profit from this list and make good money in 2022. It does not matter what your genre, or even your skill level is. This list offers opportunities for every musician. Thank you for reading this list of production music libraries. Please bookmark this post so that you can recall all of these music licensing opportunities.
If you would also like to check out any of my other posts, please choose from the list below…