Do you want to get signed to a major label? You could find interest from a label of your choice. . This post is inspired by a YouTube video that offers you a 12–step process to get signed to a major label.
Please also note that there will be affiliate links and/or banners within this post. If you click on them and make a purchase, I will also make a small commission. This supports my blog and allows me to keep going. Therefore, I would like to say a BIG THANK YOU. You really make my work worthwhile.
I will also be working to update The Complete Guide to Music Marketing for 2022 this week. This will include adding any new material and also checking the links to ensure that they are still in operation. You should be able to get your copy of The Complete Guide to Music Marketing 2022 below.
How to Get Signed to a Major Label
This post looks at how to get signed to a label of your choice. These labels will be using the older model which is not afraid to pay the artist for their work. These days too many labels are happy to take your money for little or no work. I will also be making another post on how to run a label and offer valuable services to an artist without having to pay a lot of money on marketing costs.
How to Get Signed to a Label of Your Choice
The strategies outlined in the video require no track record, no contacts and no audience. This is taking the artist that nobody has heard of and turning them into a superstar.
The video above and this post will also give you a 12-step process. This will show you how to get signed to a major label of your choice without the need of a track record, contacts or audience.
A Word of Warning
If you are looking to get signed to a major label, you must not send your mp3 to their email address. on your first communication. They get tonnes of unsolicited demos on a daily basis. Therefore, the chances that they will actually listen to your music are very slim. Instead, you should follow the 12 steps below…
Step 1: Choose the Label That You Want to Focus on
Don't send your demo to 50 different labels. You need to focus on a maximum of three record companies that you would like to work with. Furthermore, you need to prioritise these three. Which of the three companies would you most want to work with? Focus on the record company at the top of your list first.
Step 2: Make Great Music That Fits the Style of the Label
Your music needs to have these two qualities…
Your music needs to be good enough if you want to be signed by a major label. Focus all of your creative flow on making music that is great.
As well as making music that is great, your music needs to fit label styles. This means that your label will be looking for certain qualities within your music. You will be rejected if your music is unsuitable in any way.. That is why it is so difficult to get onto the books of a major label.
It does not matter how much you want to find interest. Determination won't get you there if your music doesn't have the right qualities. You need to make music that fits the style.
You will find that some labels will have different genres of music. Others are completely focused on one genre. Some record companies may only look at certain genres or sub-genres If you make trance music, is your style more psychedellic, uplifting or progressive? Does your music have the right sound? Does your music have the right energy levels? It is vital that you focus on getting everything in your music exactly right. Also, does your music fit the right duration?
Your Music Must Be Unique
Your music also needs to be unique. Why should a label choose you? What is so special about your music? Your music should fit the style and other qualities. However, you need to have something about you that other people don't. People don't want to listen to just another Armin Van Buuren. Neither do people want to listen to another Tiesto. If people wanted to listen to them, they would do. At best, your music would just be another cheap imitation.
Even a completely unique sound or preset can make your music stand out. Those who remember the sound of Darude's Sandstorm will recall their vidiprinter type sound. If you want to know what the vidiprinter was about, you have to be even older and follow British soccer.
Darude's Sandstorm
The famous Grandstand vidiprinter is in the video below…
Make Different Remixes For Your Songs
Where do you intend your music to be played? Who do you intend to play it? Make a club mix for club DJs. Make a YouTube mix for social media. Are you writing music for production music libraries? There are plugins available that mimick different sound systems. These will show you what your music will be like in different settings. For instance, you can hear what your music will be like in a car stereo or home entertainment system.
Also, if you share your music on SoundCloud and use Hypeddit's Promotion Exchange to market your music, you will be able to get feedback there too. You should be promoting your song on Facebook groups and other communities. These will be completely unbiased. Therefore, you will be able to get the best feedback you can. These people will let you know what was good and where you can improve your music.
You must submit your best work to the label. It must not be any other version than your very best.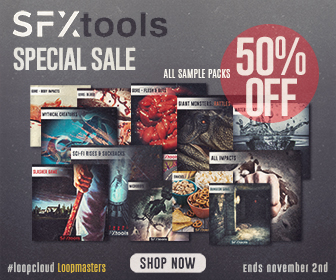 Step 3: Sort out Your SoundCloud Account
You also need to have a decent looking SoundCloud profile and Facebook page.
It is imperative to make sure that both of these assets are tidy and professional. You don't need to have thousands of followers. It is vital that you look professional and also that you are serious about your music career.
It is a good idea to visit the Facebook pages of your favourite artists. This will provide you with ideas and tips that you can also add to your own Facebook page. Visiting similar Facebook pages also gives you ideas on how to build your brand. This can be the logo, your head-and-shoulders image, etc.
Step 4: If You Want to Learn How to Get Signed to a Major Label…
…You need to research other artists already on that label. These artists should all be making music in a similar genre to you. You also need to study their music. What structure do their songs follow? Where are the different elements of the track? Does the song have a great break? Where are the verses and chorus? Does the song use a bridge?
In order to find artists on that label, you should do the following…
Visit the label website
Listen to artists who they promote
Make a list of 6 to 8 artists who make similar music to you.
You may already know some artists who are working with your favourite label.
Step 5: Choose Artists With Less Than 30,000 Followers
You need to choose some artists who have less than 30,000 followers. The reason is because in the next step you will be interacting with them on social media. Some artists get too many people who want to interact with them. These are typically the bigger artists. Therefore, it is essential to target smaller artists with fewer followers. These people will help you to find success with a major label.
Step 6: Provide Value to the Artists You Researched in Step 5.
There are a few ways that you can provide value to these different artists. These can include…
Commenting on their SoundCloud tracks.
Sharing their SoundCloud tracks.
Following them on SoundCloud
Subscribing to them on YouTube
You can also follow them on other social media profiles such as Facebook or Twitter
If you like their music, you should also buy it.
Another thing you can do is to click around on their website. If they have any broken links, you can let them know. They will be really thankful for your feedback because they will want their website to be as good as possible. If Krannaken.com has any broken links, I would really value that as feedback. Other artists will be exactly the same. You must keep this communication confidential. Do not tell the world. That just looks unprofessional.
Step 7: Be Genuine Here
Do not tell people their music is great when you really think it sucks. You have to be genuine. This means that they are getting honest feedback on their music. If you don't like the music, don't contact that producer. You are wasting your time and you are wasting their time too. Therefore, they know what to focus on in the future. This also helps them to create great music.
When you contact these artists, you should let them know that you are a producer too. Ask them if you can forward your music to them. Do not send the track or a link to the track in your email. This email is to request a listen.
Step 8: If Yes, Forward Your Music
Send the SoundCloud link to the producer if they would like to listen to your track. Some of these people may also be DJs. If that is the case, they are always looking out for great music. Music that is yet unheard by industry professionals can go down really well. You must also ask for feedback. This increases their chances of getting back to you. Hopefully, they will be really honest about your music too.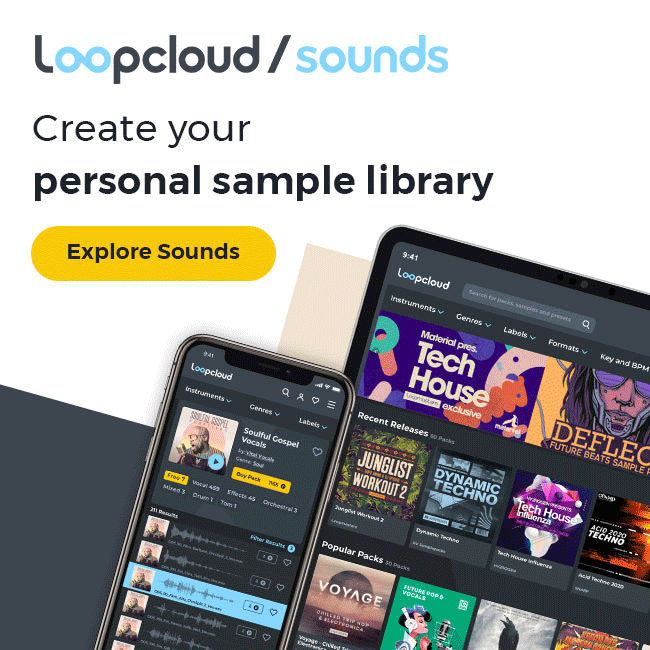 Step 9: If You Want to Learn How to Get Signed You Should Not Be Afraid to Ask For a Little Help
If the producer likes your music, you should request a little help. This will move you further along the road of how to get signed to a label. Ask them if they know any contacts at their record label who they are assigned to. If they do, great. If not, they may know other producers or DJs who the music may suit instead. This could be just as good. If your music is more suited to another label, you can be more successful. Furthermore, if another DJ is more suitable for your music, you can experience a much better reception.
Step 10: Ask For Feedback If You Get A Rejection
You need to learn how to improve your music. This is true whether or not you are successful.. This will help you to get signed to a major label in the future.
If you do get a rejection, you might also like to approach other producers in the same way. Ask them exactly what they think of your music. If you get three rejections, your music probably is not good enough yet. Take the feedback onboard. Go back to the drawing board. Tweak the music a bit to fit the feedback. Then try again. Hopefully, you should hit the jackpot this time.
Step 11: If You Do Get Signed to a Major Label You Need to Keep Relationships Going
If you are a success, the hard work now begins. You need to keep relationships going. Don't slack off. Work diligently and be serious about your music. You need to create one or two great tracks per month. It is then important to send your music to the producers and DJs every month. It is essential that you only send your best work.
In return, the DJ or producer may ask you to collaborate with them. Alternatively, they may ask you to do a remix of one of their songs. This will keep your creative energies flowing.
This proves that other producers and DJs can also rely on you. This is essential as it will only lead to more opportunities. Remember that you are building your reputation as a DJ and/or producer.
Step 12: If You Want to Get Signed to a Major Label You Must Be Professional
One of the biggest stumbling blocks for new professional DJ producers, who want to learn how to get signed to a major label, is greed. You need to follow the advice of your label and do not attempt to run before you can walk.
The idea is to add value. You also need to prove yourself. Don't worry about the money. Money is a by-product and you need to enjoy the work and put the actual process of making music first and foremost. Therefore, you must forget everything else. You would be fine to get into the marketing as well, but you need to demonstrate your passion. Always give before you get and help as many other people to succeed as you can.
A famous network marketing company have the slogan: "You can get what you want as long as you help enough other people to get what they want".
"You can get what you want as long as you help enough other people to get what they want"

Global Domains International, 2004
Conclusion For How to Get Signed to the Label of Your Choice
You now how to secure a record contract and work towards acceptance by the record label of your choice. Apart from anything else, this strategy will enable you to work smarter rather than harder. It will cut your work-load right down and you can get on with the job that you really love to do. You can get on with making music.
Thank you for reading this post. You now know how to proceed. Now go and get signed to a major label.
Please also feel free to check out any of my other recent posts below.