Most people think that to start a successful record label, you need to throw money at marketing. However, in today's post, I am going to show you how starting a successful record label can be accomplished in 2022 without having to throw a lot of money at it. In fact, I am going to show you how to start a record label with very minimal expenditure.
There will be affiliate links and banners within this post. If you click on them and make a purchase, I will make a small commission. This will help me to keep going and keep on providing you with great blog posts, podcast episodes and much more. If you do purchase through these links, I would firstly like to say a BIG THANK YOU to you. You make this blog and website worthwhile.
How to Start a Successful Record Label in 2022
Before you do anything else, you have to consider legal aspects. I recommend that you read anything you can find on the law side of running a label. However, to start you off here is a link for a free download of a record label contract.
I also recommend that you do all the reading that you can I am a firm believer in lifelong learning. In my view, reading makes knowledge. Knowledge makes skill and expertise. Skill and expertise make a bigger pay cheque at the end of the month. Therefore, it is essential that you learn as much as possible.
How Not to Run a Successful Record Label in 2022
I feel it is important to share with you how not to run a successful record label. Many years ago, I started a record label. I thought it was about throwing money at it. However, you can run a label without spending a lot of money. I investigated services on Fiverr that cost a good deal of money and spent money on some of these gigs. I even paid for an artist to enter the charts. This is a big no-no. Do you have a lot of money to spend on such services? My money soon dried up and I was left – unsure of how to run my label. Therefore, I am the ideal person to share this information with you as I want you to learn from my error. Hopefully, you won't make the same mistakes yourself.
What Services Can You Offer in a Successful Record Label?
My failure as mentioned above was nothing to do with the skills of my artists. I picked great artists to work with. My problem was myself. It was my lack of skills and experience in running a label. Therefore, I am going to show you what I would do differently now that I have much more skills and expertise in running a label.
How to Find Your Artists
You can't start a successful record label if you don't have any artists to promote. This is where SoundCloud comes in useful. I would highly recommend that you write to any artist that you feel you could support. The most important thing here is the quality of your artist's music. If they make great music, there is also a lot of opportunity for you both to do very well. However, you can't start a successful record label unless you put a lot of work in, in the first place. If you like their music, just go for it. Not everyone will be interested. Many will be skeptic, but it is down to you to keep going until you have some artists on your books.
I Would Definitely Use Hypeddit
Hypeddit is the definition of a music marketing dream. I say this because it is easy to build a list. It is also easy to grow your social media following. However, it is also easy to market your music through a system that I will explain here.
When uploading your track to SoundCloud, it is highly advisable that you set your Buy Link. This is your chance to market your music, merchandise, or anything else. Furthermore, this also helps you to sell to the very market who are likely to play your music to audiences at gigs. There are a lot of DJs on SoundCloud who are always on the lookout for new and exciting music. If you can sell music to these DJs, you can get a massive reach to a much bigger audience. DJs will often play to different audiences every week. This also means that you have more chance to stand out and be heard. Therefore, Hypeddit is a massive asset if you want to start a successful record label.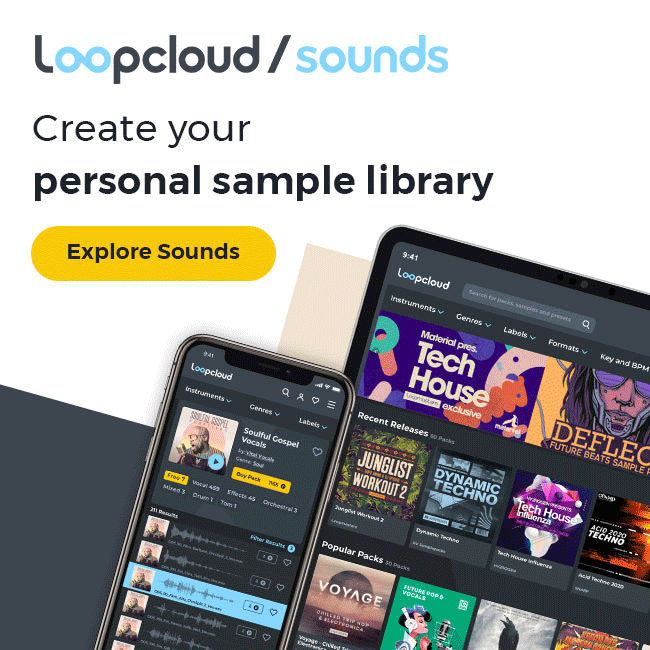 Use Kunaki to Provide CDs, vinyl and DVDs
A New York based company called Kunaki always provide great quality CDs, Vinyl, DVDs, etc, at a very reasonable cost. To have a CD made up, printed and with a professional inlay card that looks as though you bought it from Virgin Megastore for a tenner, you would pay a little over a dollar. Therefore, this is a no-brainer. If you want to have your artist's music available on CD or vinyl, this is essential. You can sell these products to your artist for less than a tenner per unit (including postage) and keep a great commission for yourself. With Kunaki, you only pay per unit. There are no membership fees, etc. This also adds to a fantastic deal and something that you just have to go for.
To Start a Successful Record Label, You Also Need Merch
If you are not selling merch, you are leaving money on the table. As I have said in the past, merch is advertising that pays you. Your fans love to share your music by wearing your advertising. They are walking advertising boards for your brnad. Better yet, your fans pay you a profit for the privelege of advertising your music. What can be better than that? Therefore, if you want to start a successful record label, merchandise is essential.
There are many companies who offer promotional items. However, I highly recommend that you search on Google for "No minimum order merchandise". There are many who you should consider and I don't consider that there is a best source of merchandise. Just use "no minimum order". This also means that you can dropship merch to your fans so that you don't carry any inventory.
What is Drop Shipping?
Drop shipoping follows this process.
Take orders and payments from your fans
Purchase the required merchandise from the source company
Have the company send the merch directly to your fans.
Pocket the difference between the payment from your fans and the money that goes to the source.
That's it!!!
You can see that if you want to start a successful record label, merchandising is essential. You are not only making money from it. Merchandising also supports your artists and enables them to grow their brand.
Conclusion: Now You Have Some Ideas For How to Start a Successful Record Label
It is my objective to show you how to start a successful record label without having to spend a shedload of cash on marketing costs. I hope I have done that in this post. Just to recap, I have shared three strategies for starting a successful record label. These include
Hypeddit
Kunaki
No minimum order merchandising
It is also essential that you establish your own website and market the above products through your website. There are plenty of options for your music artist website and it doesn't need to break the bank either.
Thank you for reading this post on how to start a successful record label. If you would like to read any of my other recent posts, please choose from the list below…