I recently found a video about Songtradr, a stock music library that boasts to be more than just a stock music library. The video that I found is at the top of this post. However, if you would like to learn more about Songtradr, I expand on the above video in this blog post. Since finding the video, I posted it to the SML Mastermind community which is run by Daniel Carrizalez. Daniel provides tonnes of value bombs in all of his Stock Music Licensing YouTube channel and another new channel that he started in early 2022. Therefore, joining the SML Mastermind community was a no-brainer.
Please note that there may be affiliate links and banners in this blog post. If you click on them and make a purchase, I will make a small commission. Therefore, I would just like to add a BIG THANK YOU in advance if you decide to purchase anything through my affiliate links.
In this post, I will share with you both the positive and negative aspects of Songtradr. These viewpoints will come from Vox Lovejoy of Blooming Prejippe, Daniel Carrizalez from the SML Mastermind Community and the guy from the Make Music Income channel. We will look at the good, the bad and then summarize those key points.
What is Songtradr and What are the Key Points?
First and foremost, Songtradr is a stock music library. However, it is really the Jack of all trades. Therefore, I would also say that it is the master of none, but keep reading so that you know more before making your decision on whether to join Songtradr as a stock music library.
Is Stock Music Licensing The Only Reason to Join Them?
The fact that Songtradr is a stock music library is the most attractive aspect of the site. After all, the more non-exclusive libraries you have your music on, the more chance you have of making money with your music.
What is the Difference Between Exclusive and Non-Exclusive Libraries?
This is a question that is on the mind of most newbie stock music composers. The difference betwee exclusive and non-exclusive deals is that a non-exclusive deal means that you are free to sell the same music on any other library. However, the exclusive deal will mean that you can earn a higher percentage of commission from that particular library.
Many stock music libraries, such as Pond5, offer both exclusive and non-exclusive deals. Pond5 also encourage you to sell images and stock videos too.
Is Songtradr an Exclusive or Non-Exclusive Library?
All of your basic music that is uploaded to Songtradr is on a non-exclusive basis. Therefore, you are perfectly fine to list your music with other libraries. However, there are exceptions to this rule. These include YouTube monetization. YouTube is your biggest market, but once you're signed up for YouTube monetization, you are stuck with that decision for the minimum time of one year.
The Music Wanted Section
The Music Wanted Section will list project briefs from clients who are actively looking for music to feature in a whole host of different opportunities. This could be for any reason from small to massive projects such as film, TV, video games, and much more. Briefs are very often provided in detail and sometimes with song clips of similar songs that they are looking for.
Why Not Use Songtradr for Your Distribution?
Songtradr is also happy to distribute your music to a network of streaming and retail website. It will do this for no upfront fee. However, they will charge you a 20% cut of all proceeds. If you want to keep 100% of your royalties, sales, etc, then Distrokid is probably a better deal for you. Distrokid will have your music on all the top sites in a couple of days and they also boast distribution to around 150 websites globally.
So What Kind of Licensing Deals Can You Get on Songtradr?
Songtradr will help you to get your music on sites like…
YouTube and other video platforms
TV
Radio
Social Media
Games
Other Websites
Tonnes of Blogs
Shops, Restaurants and Gyms as Background Music
As mentioned above, it should be noted that Songtradr requires exclusive YouTube rights if you choose to use them for YouTube. This means that you will only be allowed to sell your music to YouTubers through Songtradr. This may be a negative point.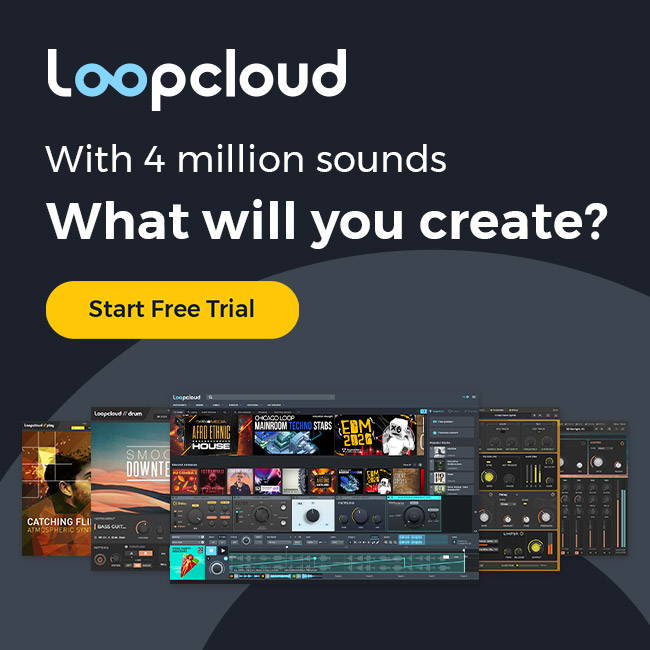 What Do People Say
I have heard more negative reports of Songtradr than people who have benefitted from it. Even people like Daniel Carrizalez reports that he has never sold music on Songtradr even though he has submitted it to the platform. Other people who I have a lot of respect for, such as Vox Lovejoy, have also reported that she hasn't found much success on Songtradr, but at the end of the day – don't choose exclusive contracts anywhere and you will be ok.
Conclusion
As I just said. I urge you not to go exclusive anywhere. This will only restrict your music income potential. This also means that you will have a smaller number of potential buyers. It is highly advised that you do not restrict any rights to just one platform.
On the plus side for Songtradr: they probably have the best analytics that I have seen on any platform. They will show you everything from who has listened to your music, to who has shortlisted it and who has actually bought it. It is the latter that you want people to do as that is the reason why you add your music to production music libraries in the first place.
Thank you for reading this post about Songtradr. I have also made a free desktop wallpaper for you today. If you want to check that out, please download it for free here…
Thank you for reading this post about Songtradr. I hope you now have enough knowledge on whether or not you wish to use this library. Please feel free to read any of my other posts below. Thank you.