In this post, I am going to attempt to explain to you what is the difference between music marketing and promotion. Not only that, I am also going to give you some ideas that you can move forward with. These are going to be ideas that will promote you as a music artist and enable you to build your fan bass.
In this post, there will be affiliate links and banners. If you click on them and make a purchase, I will make a small commission. Therefore, I would like to say a BIG THANK YOU to you in advance. You make my blog, YouTube channel and podcast worthwhile. Your support will also help me to support my wife and son so again THANK YOU!!!
So, What is the Difference Between Music Marketing and Promotion?
The way I see the difference between music marketing and promotion is that a promotion refers to one campaign. Marketing is the overall role of a company that want to make a profit.
It is like saying, the difference between human resources and recruitment. Recruitment is what the company does. Human Resources describes the department that does the recruitment.
If you are employed by a marketing department, you don't say, "I work in promotion". Instead, you say, "I work in marketing".
Now that we know the difference between marketing and promotion, let me give you some great ideas for you to promote your music. For this, I am going to share with you how I promote my business with Hypeddit.
Ideas For Your Music Promotion
Most people just share their music with Hypeddit. However, I recommend that you think outside the box. Try to be different and give people something that they will remember. Your music might be excellent, but when you are using the Hypeddit Promotion Exchange, people are going to prefer a DAW template, a sample pack or something they can use in their own music.
Let's now have a look at some ideas for your music promotion…
Promotion Idea #1: DAW Templates
Your music marketing and promotion can include giving away DAW templates. For me, I give away templates for FL Studio. I also convert my FL Studio templates into Ableton projects with an app called JukeBlocks. They will charge me a little bit of money every month so that they can continue to convert templates from FL 20 to Ableton. Both of these DAWS are very popular. By converting my FLs, I am repurposing content and therefore, increasing the size of my market. This means that I stand more chance of selling my templates on WMDM.
Promotion Idea #2: Why Not Write a Book About Your Passion
As a part of my Bachelor's Degree at University, I wrote a book on music marketing. Now in it's third year, I also give this away to email subscribers. The book is updated annually to make sure that everything is current. Therefore, I make sure that all the links are still working and that strategies are updated. If I don't consider a strategy to be productive, I will leave it out. For instance, Pinterest is not a great fit for music-related subjects. I left Pinterest out of the current book for this reason.
There are other artists who are always looking out for the best ways to build exposure for their music. My market research indicates that there is not enough music marketing tuition on the internet. There is a good market for tuition in music marketing and promotion.
You can request your free copy of The Complete Guide to Music Marketing here. If you need to find more music marketing and promotion strategies, resources and aha moments, the book is packed with them. It includes 80 pages of the best music marketing and promotion advice that works today.
Promotion Idea #3: Construction Kits
How do you know what DAW a reader is using? Answer: You don't! Therefore, it is a great idea to give away a construction kit for your music so that other artists can remix it. This gives your customers something to keep them satisfied. Therefore, I can recommend giving away a construction kit as a music promotion.
Music Promotion Idea #4: Coupons For Gig Tickets
If you're doing a gig in a certain town or city, you should make sure that you give the fans an atmosphere to remember. The biggest factor that makes a great atmosphere is happy people. Therefore, you should make sure you get more fans at a concert. You can do this by offering coupons for your tickets. This is especially after an international disaster like the pandemic. If you want to get more people at a gig, giving them money off is a great way of ensuring that you have a happier audience.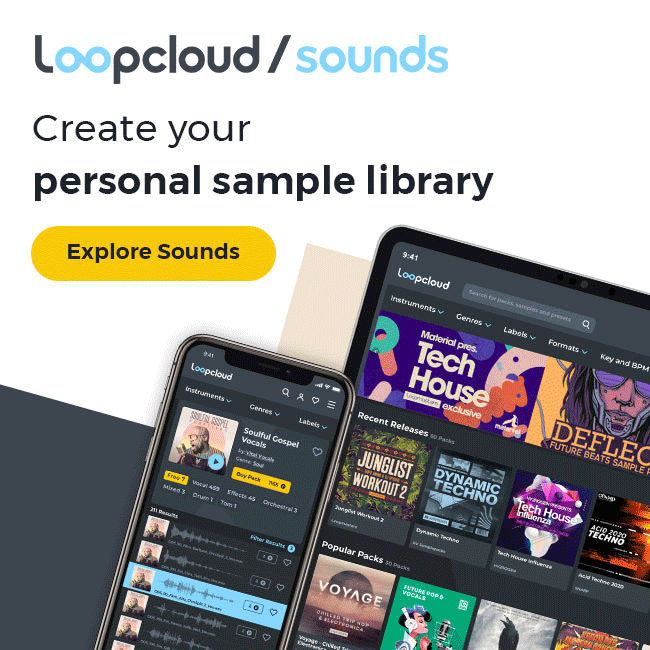 Why Give These Things Away?
I can recommend that you give away these promotional items through Hypeddit. This is because you are enabling your Hypeddit landing page visitors to share your music on SoundCloud.
If people share your music on SoundCloud, it is also crucial that you set your Buy Link to your sales page. Link it to your sales page where you are selling products, etc.
Conclusion
You now have some excellent ideas for your music marketing and promotion. You need to make the most of these ideas. If you feel ready, you can start to run your own music promotions with Hypeddit
If you would like to read any of my other recent posts, please choose from the list below…