As a musician, you are in a prime position to make real and lasting income from your music. In this post, I am going to show you how to monetize your music to its full potential in 2022. If you aren't doing these things, you are basically leaving money on the table. Therefore, it is essential that you are implementing all of these avenues. The strategies outlined here can bring you passive income for years to come.
There are affiliate links in this post. If you click on them and make a purchase, I will make a small commission. This will help me to provide for my wife and son. Therefore, I would like to say a BIG THANK YOU to you in advance. You make this whole blog, website, YouTube channel and podcast worth my time.
How to Monetize Your Music in 2022
The very first thing you need to do before you attempt to sell your music, is to join a performance rights organisation. Here in the UK, we have the Performance Rights Society. I am a member of this organisation and I can be confident about my income from music sales. The PRS will monitor all of my music. You are paid whenever your music is played..
Did you know that whenever you hear music being played, someone is making money from each stream? The artist will typically make a fraction of a penny when they hear your music on sites like Spotify. One site that is more generous is YouTube. They will pay you 55% of the advertising revenue. Therefore, I highly recommend that you use YouTube and that you upload videos to the platform regularly.
How to Monetize Your Music From the Time it is Ready
Getting your music ready is not simply about putting each sound into place. You have to make sure that your track is properly mixed and mastered. Are some of the elements too loud or out of place? Do frequencies clash so that you are unable to pick out an instrument clearly? You may need to use EQ to make the different elements sound as you wish them to.
Depending on your digital audio workstation, you will have different processes and ways to mix and master your music.
You should also know that your music will sound different through different speakers. Your mix will need to have edits for clubs, a car stereo, radio, a living room hifi, etc. Your track will sound completely different on all of these machines. In order to master your music for different purposes, I can highly recommend Expose 2 by Mastering the Mix.
Register Your Music With Your Performance Rights Organisation
I have already mentioned joining a performance rights society. However, simply joining is not enough. You also need to register each track with the performance rights organisation. Therefore, after the mixing and mastering process, the next stage should always be to register your music with your P.R.O.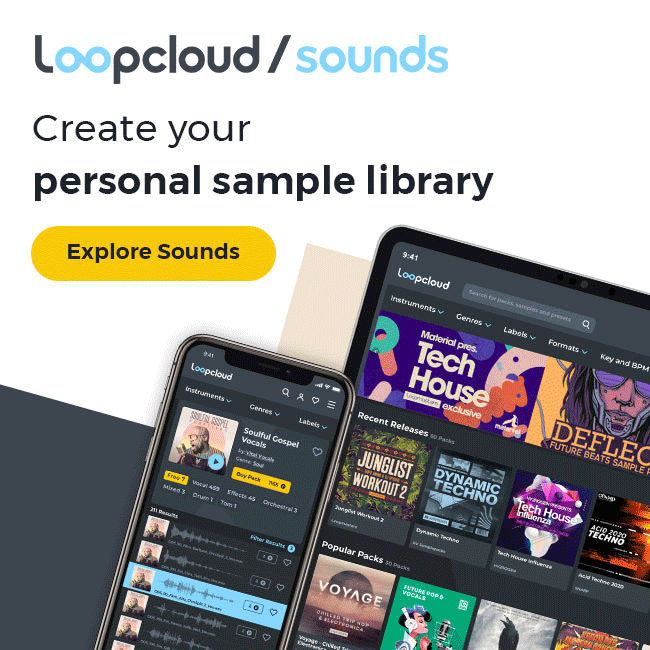 Make Your Music Video and Upload it to YouTube
You should also record your music video and upload it to your YouTube channel. This will demonstrate your song and simply listening to it should be enough for people to want to buy it.
We Make Dance Music
If you want to learn how to monetize your music, this is a crucial step. We Make Dance Music is definitely a market that you will want to tap into. This is especially if you make any form of dance music. I strongly recommend that you upload your music to We Make Dance Music and that you repurpose it into the following products…
DAW Templates
Personally, I use FL Studio. Therefore, the first product that I create will be an FL Studio template. From there, I can also use Jukeblocks to convert my FL Studio templates into Ableton templates. This is highly recommended if you want to maximise your income potential. You will learn how to monetize your music and make passive income from it.
What is Passive Income?
With passive income, you get paid time and again for doing the job once. This is the beauty of creating and selling electronic products such as music, ebooks or video courses. You do the job once and you will be paid for it again and again.
How to Monetize Your Music by Turning it Into Sample Packs and Construction Kits
Sample packs have a much bigger market This is because these files are universal. You can use them on any DAW. These products will include both wave files and midi files. These files are used on all DAWs. They make the basic building blocks of all your music. You are not mixing and mastering your construction kits. Therefore, you take less time to create them. I will sell them at a lower price.
How to Monetize Your Royalty-Free Music
Royalty-free music has a huge market. Therefore, I will be uploading it to various sites. I will start at WMDM. This is because I am already there. Leaving it until later would not make sense. However, the market on WMDM is different to sites like Pond5, etc.
The customers on WMDM will include DJs and people looking for full tracks. However, on Pond5, the market includes more marketing and media professionals.
When I have uploaded my products to WMDM, I will market it with Hypeddit and SoundCloud. This means I can get viral exposure for my music as people will share your music on SoundCloud. You can learn more about using Hypeddit and SoundCloud on my free Udemy course.
How to Monetize Your Music on Production Music Libraries
You should also use as many production music libraries as possible. Some of these may be easier to get listed on than others. Acceptance of your music is easy on sites like Pond5. However, you will also find that they have too much music. This makes selling your work more difficult because there is much more competition.
Markets that you may find more success on include Audio Jungle. However, it is difficult to break into Audio Jungle. They won't accept your work unless they deem it as perfect.
It is a great idea to make various edits for production music libraries. These should include a full version, a musicbed version, a looped version as well as 15, 30 and 60 second versions. I can recommend Daniel's YouTube channel to you if you are looking for more advice.
Where Is Your Payment Coming From?
If you were to use only one of the above strategies, it would not be enough. I highly recommend that you sell your music as widely as possible. I also recommend that you sell your products on your own website. That is why I have my products on my own website. It is because they will get more exposure.
If you sell your music, you can track it with your performance rights organisation. Therefore, you can expect to gain a fairer payment. Sales of your music will bring in money immediately. Payment also comes for the number of streams that your music has. Therefore, the more music you have in the libraries, the more payment you can expect to receive.
Conclusion
Thank you for reading this post on how to monetize your music. Now you know how what to do with your music when it is complete. I would also like to take this opportunity to wish you the best of success with each track.
If you would like to learn how to build your email list and social media following, please check out my free course. Also, if you would like to read any of my other posts, please choose from the list below. Thank you.