Your experiences, social interactions, the music you already listen to and the media that you experience become your output. Therefore, if you have dark experiences, you will make dark music. If you watch comedies and listen to feel-good music, you will make much happier music. You will also be better at making the genre of music that you listen to most of the time. As a trance music fan, I will also make more trance music. In this week's post we are looking at how to improve your music by improving yourself.'
There will be affiliate links and banners within this post. If you click on them and make a purchase, I will make a small commission. This is at no additional charge to you, but it helps me to keep going and keep providing you with these blog posts, my YouTube channel and podcast. Therefore, I would like to say a BIG THANK YOU!!! You help me to provide for my wife and son.
How to Improve Your Music by Improving Yourself
Firstly, I want to tell you what I personally do. We will then go on to explore more of what you can do as a music artist to improve your music and develop as an artist. Firstly, let us look at my typical day and I will show you what I do to improve myself and how I improve my music.
How I Improve My Music: A Typical Krannaken Day
So here is my best advice for your everyday requirements.
Tea and Coffee Intake
I have one or two cups of coffee per day. I always have one of these at breakfast time. If I want another one I will have one at lunch time, but never any later. I drink tea in the afternoons, evening and at night. I know that most of you won't agree with this, but I always drink black tea and coffee without sugar. It is not simply that I am a diabetic who needs to cut his sugar intake. I just hate the taste of sugar in tea and coffee.
I Improve My Music By Listening to Other Artists
In order to make the grey matter more active, it is essential that you listen to other artists. What is it that you like about their music? What other genres do you also listen to? How are they creating their sounds? Is this something that you could do too? Does it require more money to recreate those sounds? All of these questions can and should be considered when listening to other artists.
Get Out of the House and Do Something Different
There is nothing better than to take a walk, clear your mind and come back to your music at a later time with a renewed mind and a fresh look at your music. In the past, I have been guilty of considering a track to be finished as soon as I finish work on it. However, it is a better idea to take a break, get out and go for a walk. You can then come back to your music with fresh ears and take a renewed look at it. Is it really complete? Do you need to make any further amendments? Is there anything else you can do to improve it? You must ask these questions and then come back to your music at a later time.
One thing I like to do is to get up at 5 am and take a walk in my local park. My nearest park is a few minutes' walk up the road. It is peaceful and tranquil. This is the kind of place where you can go to feel at one with nature.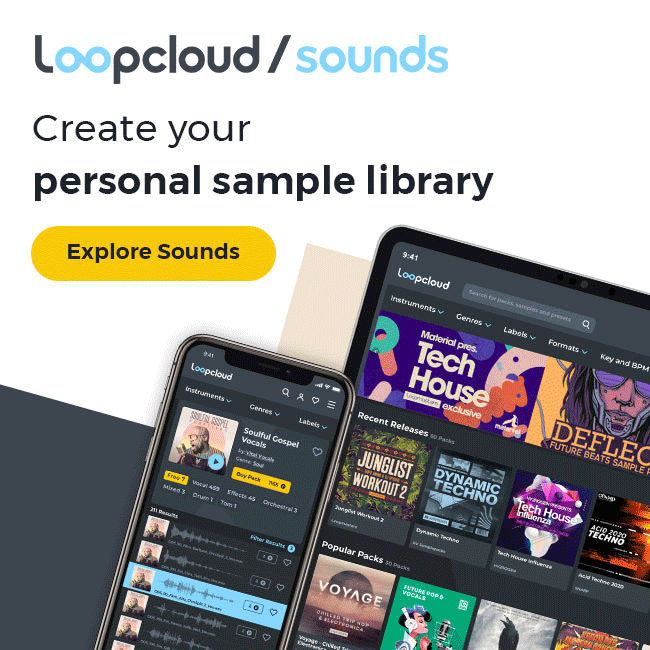 How to Improve Your Music By Doing Something Different Indoors
Is it raining outside? Do you really want to go out when it is tipping down? Even if you only do something different inside that is still good. I can recommend that you read a good book. I like to take some time each day to read a book and take my mind off the music. What else do you do indoors? You could just turn the TV on, watch a film, the news, etc.
What Do You Do to Wind Down at the End of the Day?
I usually get to bed before my wife. She is happy to sit up and read for a while before she gets to bed. However, she always falls asleep in the middle of reading her book. When she is doing this, I listen to Blinkist on my tablet. It is a great way to fall asleep because you are always taking in exceptional teaching.
Subscribe to my YouTube Channel
Read Religious Texts
As a Christian, I read the Bible every day. I aim to read the entire Bible in a year. For me, my faith is one of my biggest passions. Whether you are a Christian, a Muslim, a Jew, a Sikh, Hindu or whatever, you should read your sacred texts every day. I like to be at one with God and to be quiet to listen to what He is trying to teach me about what I am reading in the Bible.
How to Improve Your Music By Getting a Better Night Sleep
Only you know how many hours of sleep you need each night. How do you feel in the morning? Do you feel refreshed, ready and eager to start work? Personally, I try to get to bed for 10 pm and I am usually up at 7 am. As I already mentioned, I also listen to Blinkist when I am going to sleep.
Some People Like to Switch Off the Social Media Completely
It can be a good idea to give yourself a complete rest from social media completely until the next day. Many people are more or less addicted to social media. I know that my family would be lost without it. However, it is a good idea to give it a break sometimes.
How to Improve Your Music With Sites Like Sonic Academy and Producertech
Perhaps the best way for you to learn more about making music is to watch other artists go through the process of making music. For me, the best way to learn is through watching videos on Sonic Academy and Producertech. These sites have over-the-shoulder tuition as you learn how to make your favourite genre of music on your favourite digital audio workstation.
Subscribe to my YouTube Channel
Most of the videos on Sonic Academy and Producertech use Ableton. If you use another DAW such as Cubase o\r FL Studio, it can still be good to watch these courses. This is because the basic creation, EQ settings, effects processing, etc, can still be easily understood in any other DAW.
Subscribe to my YouTube Channel
Watch Videos on YouTube
The great thing about watching YouTube videos is that you can find exactly what you are looking for if you know what you want to learn. For instance, if I wanted to learn more about sidechaining in FL Studio, I just have to type "sidechaining on FL Studio" into the search engine on YouTube and it will come up with a number of different videos that can help.
How to Improve Your Music Through Constructive Criticism
I use Hypeddit to share the music I complete. This can really benefit my music because people can leave feedback to say what they think of the music. This can also be done by using SoundCloud. However, with Hypeddit, your feedback is guaranteed.
How to Improve Your Music By Improving YourselfL Conclusion
Continued professional development is vital in any industry, any music production is no different. If you want to learn how to improve your music, the best way to do it is to learn how you can improve yourself. Watching videos can be ideal to gain a spark of inspiration. Taking a break can also be ideal so that you can come back to your music for a fresh outlook.
Thank you for reading this post on how to improve your music by improving yourself. If you would like to read any of my other recent posts, please choose from the list below. Thank you.