What services can you offer as a label? How can you stand out from the crowd? How can you earn more, yet offer much more value? In this post, we will discuss the answers to all of these questions and give you five essential services to offer as a successful label.
There will be affiliate links and banners in this post. Therefore, if you click on them and make a purchase, I will make a commission. This is at no additional cost to you. I would like to say a BIG THANK YOU!!! to you in advance. You make the blog, YouTube channel and podcast all worthwhile. Your support also means that I can provide for my wife and son.
4 Services Offer as a Successful Label in 2022
Great Services You Can Offer as a Successful Label: Hypeddit
I have mentioned Hypeddit before, but I will mention it again. Hypeddit is one of the best services to offer as a successful label. Let us reiterate why Hypeddit is such a fantastic asset to any music artist.
Email Marketing
Your email list is one of the best things you can do for your business. All of the top business experts swear by the email list. Therefore, you need to focus on building it. Your email list is your customer base. It is an asset that you own and nobody can take it from you. Your social media following can be cut at any moment. However, your email list is something that you own and it is totally in your control.
Build Your Artist's Social Media Following
Hypeddit will also help to develop your social media following. That is what makes this one of the best services to offer as a successful label. This includes…
SoundCloud. Get more SoundCloud followers. Share your track and ask people to comment and like it..
Get more YouTube followers
You can also get followers on Spotify.
Apple Music. I don't bother with Apple Music because it is not very user-friendly.
Get more Deezer followers
Twitch. This is a new service offered by Hypedit, but I don't use it. This is because I don't have any experience with Twitch. However, there is nothing stopping you from using it.
If you are a DJ and have a regular DJ set that you can upload to MixCloud, you can also promote that with Hypeddit.
Facebook. Get more fan page likes. You can also virally share your music on Facebook.
Messenger. I don't know very much about this option. You are probably building your contact list with it.
Another great option is also Instagram. You probably already know that Instagram is owned by Facebook. A good thing about using Instagram is that a lot of your audience will be using this platform. It tends to have a bigger audience amongst younger adults. If you make EDM (as I do), you will find a great market on Instagram. Using Facebook advertising will also show your ads on Instagram.
Twitter. Although I don't really like Twitter, it is also an option on Hypeddit. Hypeddit will allow you to share your music and also find more followers.
TikTok. I am not familiar with TikTok. However, it is another option on Hypeddit
Bandcamp. I don't make use of this platform, but some of my music is on Bandcamp.
You Can Ask For a Donation on Hypeddit
Not many people will donate. However, you can ask people to donate. If you don't ask, you don't get.
Find Out More About Hypeddit
If you would like to learn more about Hypeddit, please see my free Udemy course here.
Please also read more of my posts on Hypeddit below…
Services to Offer as a Successful Label: StageIt.com
Stageit.com allows musicians to make money by gigging from home. This means there is no risk, no worries and no stress. It also means that musicians can gig from home without having to go on tour. This is amazing for the fans. They can watch every gig and your artists can get to know your fans personally. There is no lifting and carrying of heavy equipment. No time spent in the setting up of gear. It is easy and your artists will be thankful for the opportunity to gig from home.
The reason I am a big fan of gigging on StageIt is because it offers me a life where I can spend more time with my wife and son. I don't have to go on tour and not see them for months. Therefore, StageIt makes tonnes of sense to me. However, if your artists like travelling, be my guest. I am only sharing this with you to offer another option.
Your artists can also sell merch on StageIt. We will get on to the subject of merch more in a moment.
If you would also like to read more of my posts on StageIt, please choose from the list below.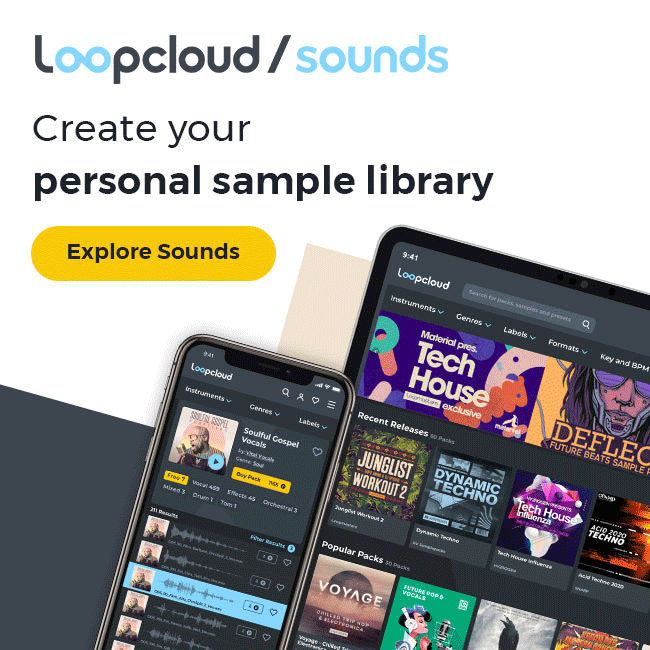 Services to Offer as a Successful Label: Merch
Do you really want services to offer as a successful label. If you want music fans to learn more about your artists, merch is a fantastic way to do it. Fans love to promote their favourite artists. They can do this by wearing your artist's merch. A Tee shirt will always go down well. However, it is always a great idea to have a range of merch that your fans can purchase. Your fans may also want to collect your artist's merch.
Your fans will pay you well so that they can promote your music. This is advertising that pays you. When their friends see your merch, they will also check out your music. Who knows? They may also want to promote you and purchase your merch too.
In a recent survey that I conducted for the forthcoming changes to Krannaken.com, I discovered that merch was one of the main ways that you make money with your music.
Another great thing about selling merch is that your artist's don't have to pay anything at all for merch. Fans will be happy to order merch online from any website that your artist wants to work with. They then dropship the merch to your fans.
What is DropShipping?
Dropshipping is where you advertise products or services on your websites. When a sale comes through, your artist will take the order, order the merch and have it sent directly from the website to your fans. They will then keep the difference as a profit. Therefore, the fans are paying your artists a profit for the right to wear the merch. Having more money in the pockets of your artists make this one of the best services to offer as a successful label.
To read any of my older posts on selling merch, please choose from the list below…
Services to Offer as a Successful Label: Kunaki
If you are looking for ways to get CDs and vinyl records for your artists, your search has just ended. Kunaki is the answer. You can purchase CDs for a little over a dollar and cheap vinyl too. For those of you who don't already know, vinyl is making a real comeback. More and more people are purchasing vinyl now. This has led to an increase in the numbers of shops who specialise in selling vinyl.
To read more about Kunaki, please choose from the list of my posts below.
What Makes This A No-Brainer For You As The Label Owner
The services laid out in this post will allow you to make your label stand out from the crowd. These are services to offer as a successful label that will make you more popular. Therefore, you will be more valued by your artists. This is because you will be able to do much more for your artists than regular run-of-the-mill labels.
You will be able to develop your artist's email list and social media following. You will also be able to provide them with merch, vinyl and CDs without having to pay anything at all upfront. Another reason that you will be valued higher by your artists is that they will be stress-free with the ability to gig from home, yet still make money. They don't have to worry about being hired for gigs because they can hire themselves. These are all better services to offer as a successful label. These will make you a successful label.
For you, it means that you can build your own social media following and email list. Furthermore, these people are the kinds of people who you want to market to. As a label, your target customer has to be the artists. Hypeddit is full of artists and these people are going to be the ones who you can appeal to and help with your own label.
If you would also like to check out any more of my recent posts, please choose from the list below…