In this week's post we look at how to make money as a songwriter. I give you six different ways that you can make money as a songwriter. Therefore, you now have no excuse. You can make money from writing songs. This can range to a side hustle to a full-time role and from pocket money to literally millions of dollars. If music is your passion, and you want to learn more about becoming a songwriter, this post is for you.
There will be affiliate links and banners in this post. Therefore, if you click on them and make a purchase, I will make a small commission. This is at no additional charge to you, but it helps and supports Krannaken.com. You are also helping me to provide for my wife and son. So, I would like to say a BIG THANK YOU!!! to you for your support.
How to Make Money as a Songwriter
This post on how to make money as a songwriter was inspired by this video…
Subscribe to my YouTube Channel
1 How to Make Money as a Songwriter by Becoming a Staff Writer
A job as a staff writer has to be one that is harder to get into than any other kind of songwriting job. However, it is still an option and if you're good, it can be a great option. This is because you are paid an advance before you haven't even sold anything.
The best way to get into staff writing is through networking and building connections with music publishers, music industry professionals and other artists and musicians. When you are networking with these people, don't jump in too soon with, "I really want to with your music publishing company" or something that sounds like you are desperate.
Why Should You Be a Staff Writer?
Although you only have the rights to work for just one publisher, you do stand to gain a great compensation from it. You are paid your advance, but you are also paid royalties on top of your advance. If your song does well, you could become very wealthy.
Drawbacks of Staff Writing
There are some drawbacks to staff writing. These include having the ability to meet songwriting requirements set out by your publisher. Therefore, you will be given a number of songs that you have to write as a part of your contract that you have to fulfill. Typically, this will be a number of songs per year.
You also have to stick to one publisher. This means that you are \no\t allowed to publish your music elsewhere. If you do, you are breaching your contract. If you don't want to relinquish your rights to self-publish your own music, maybe staff writing isn't for you.
2 How to Make Money as a Songwriter Through Self-Publishing Your Music
If you haven't already signed up for an aggregator such as Distrokid, I highly recommend that you do. The link here is for the Distrokid affiliate program. Therefore, if you click the link and make a purchase, I will make a small commission. So, thank you.
That is not my only reason for telling you about Distrokid though. In my view, Distrokid is one of the best ways for you to share your music online. You can publish to 150 sites at once. Depending on how popular your music is, it could be one of your best routes into profit.
Why Should You Self-Publish Your Music?
If you want to build your fanbase, Distrokid can seriously work for you. It distributes to 150 sites and requires a small annual payment. If I remember rightly, it is around $30 per year. However, if you don't meet that payment and you decide that you don't want to use Distrokid, I can also recommend RouteNote.
RouteNote publish your music to fewer sites than Distrokid, but it is free and they just take a percentage of your royalty payments.
Drawbacks of Self-Publishing Your Music
If you upload your own music to these sites, you should also know that payments can be minimal. However, if you put in hard work to market your music and you do everything you can do to make sure you are paid and you do receive something it can work out. Marketing is something your publisher will do on your behalf if you go with a music publisher.
Sites like Spotify are known for poor payments. Royalties for one stream of your song are something like $0.006 so you have to have something like 200,000 streams per month just to make the minimum wage. However, if you are getting 200,000 streams per month on Spotify, there is a good chance that you will be getting sales and streams elsewhere too.
3 How to Make Money as a Songwriter With Stock Music Licensing
As I have mentioned before, writing music for TV, film, games or radio represents your biggest way of making money as a songwriter. Again, as usual, I just have to give you Daniel's video. Daniel has been making money through stock music licensing for a long time. His music will continue to be sold. However, Daniel has now quit stock music in favour of becoming a full-time business coach and YouTuber. It is a shame because Daniel puts so much work into the Stock Music Licensing YouTube channel and he is \quitting it. I believe he made his final video for that channel a couple of weeks ago.
Subscribe to my YouTube Channel
Daniel has been making some Teachable courses in stock music licensing. I have enrolled on a couple of them, but I don't know what Daniel's plans are now he has quit the YouTube channel.
Why Should You Get Into Stock Music Licensing?
If you want full control of your own music, then stock music licensing can be for you. You decide what stylistic qualities your music follows. Furthermore, you can sell the same music on a number of different sites without breaching any contract. You will need to keep to non-exclusive libraries if you wish to sell at any number of sites. An exclusive contract means that you can only sell the listed music with one production music library.
Drawbacks of Stock Music Licensing
You may have to find yourself spending an exhaustive amount of time listing and marketing your music on different libraries without knowing 100% that the music will even sell once. Some libraries never sell your music and you have no guarantee that you will see any payment whatsoever.
4 How to Make Money as a Songwriter by Becoming a YouTuber
Having your kids tell you they want to be YouTubers is a realistic option nowadays. This is because it is one of the biggest social media platforms online. In fact, 20% of all traffic on mobile is watching YouTube videos. Therefore, YouTube as a business is a realistic option for anyone who wants to do it.
In fact, anyone who wants to create any media is a realistic profession. There are pitfalls, mistakes to be made and discouragement. However, you will find this in any profession. People have to learn and these things are a major part of the learning process.
So, what does YouTube have to do with your music? The answer is that you should be making as many different\ and varied music videos as possible. Music is one of the most sought after subjects on YouTube and you can capitalise on that. Below, you can see one of my recent music videos. You can also download this track here.
Subscribe to my YouTube Channel
What Is So Great About Being a YouTuber?
For me, the best thing about being a YouTuber is the building of something you can be really proud of. It is all a part of the brand. I am so proud of what has been accomplished with Krannaken. I hope you can tell that when you visit the site.
Having something that you can watch as it grows, takes shape and rocks the internet, is something that you can be really proud of.
Another great point about being a YouTuber is that Google is so generous to the creators. This is because they give you a much better cut of the ad revenue. They offer a 55% cut of all ad revenue generated on your videos.
The Drawbacks of Being a YouTuber
The drawbacks of being a YouTuber are that the development of your channel can be slow. You don't know how long it will take to grow your channel. Furthermore, you probably won't be satisfied when you get there. For me, at the time of writing, I have just 347 subscribers on YouTube. That is the most I have ever had on any channel. However, I find that the more you get, the more you want to get. I once had 20,000 followers on Twitter before my account got suspended for using dodgy plugins. I don't use Twitter a whole lot these days, but I won't discourage you from using it. Twitter definitely has its uses.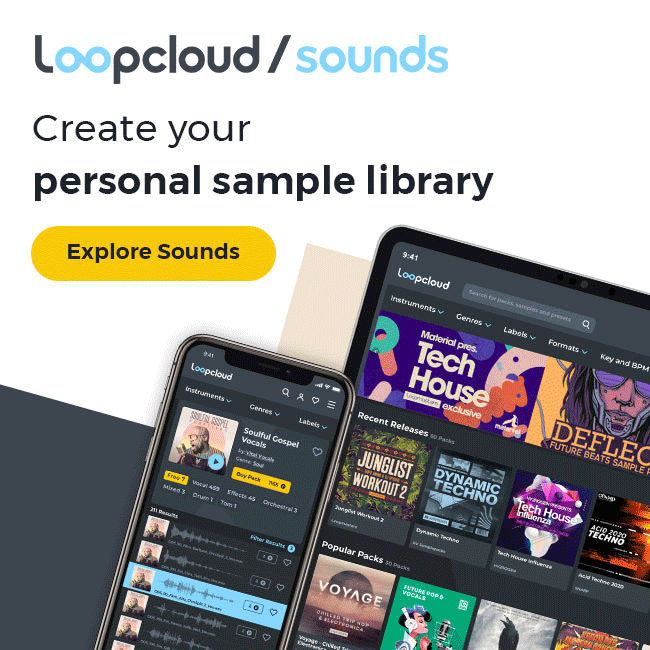 5 How to Make Money as a Songwriter by Writing Custom Songs
There are sites like Fiverr where you can purchase a custom made song. Fiverr is one that I recommend. Back in the Dark Ages, Fiverr was a place where you bought gigs for…guess how much? A Fiverr!!! How I miss those days!!! These days, you are looking at paying a bit more, but you can still get some great gigs. One gig that is covered by quite a few Fiverr sellers is songwriting. If you can write a great song, then Fiverr should definitely be one of your marketing channels. Some people do Fiverr full-time. One of my musical friends is a musician on Fiverr and she rocks.
What is Great About Writing Songs for People on Fiverr?
One great thing about writing custom songs on Fiverr is that there is no shortage of work. For many business people (myself included), Fiverr is your go-to place if you want to outsource odd jobs.
Drawbacks of Writing Custom Songs
The drawbacks of writing custom songs on Fiverr is that there may be more stress. Working towards tight deadlines can be a toughie. If you want to work at your own pace and do your own thing, maybe Fiverr isn't the place for you.
I am basing writing custom songs on Fiverr because it represents your biggest market if you want to write and sell custom songs.
6 How to Make Money as a Songwriter and Perform In Public Areas
Busking is the last option I am showing you today. Busking can be lucrative if you play well. However, you need to be good if you hope to get paid well. As more of an electronic music producer, I don't busk. I can play guitar, but there are distinct downers to busking that I will let you know about.
What is Great About Busking?
As I just said, busking can be lucrative. If you are good and play popular songs, it can go down very well. You can also build your image as a great musician.
The Down Sides of Busking
..Depending on where you busk, it can be very risky. Your equipment can be stolen or damaged. You can be the victim of crime very easily because your tip jar could well be a magnet for thieves and criminals.
How to Make Money as a Songwriter: Conclusion
You now know how to make money as a songwriter. Just choose any of the above ways or even a few of the above ways. Writing songs can be very lucrative and I hope that in this post, you have found something that either appeals to you or something you may like to try. I have given you the downside as well as the advantage of each strategy. Thank you for reading this post.
If you would like to check out any more of my recent posts, please choose from the list below…