Do you want to make more money from your fanbase this year? Maybe you already are. However, if you don't know how to monetize your online fanbase, I am going to show you some ways that I can recommend from my own personal experience. It is up to you how many of these you want to implement into your own music business. If you are smart, you will use all of these money-making strategies to build your music business and make a profit from your music.
There are affiliate links and banners in this post. If you click on them and make a purchase, I will make a small commission. This is at no additional expense to you. However, it helps me to keep going and provide you with more great blog posts, videos and podcasts. Therefore, I would like to say a BIG THANK YOU!!! to you for your support.
How to Monetize Your Online Fanbase in 2022
So you want to learn how to monetize your online fanbase? Well, you've come to the right blog post. If you leave your name and email in the box above, I will contact you whenever there is a new blog post.
You can also grab your complimentary free copy of The Complete Guide to Music Marketing. This is updated on an annual basis. The reason for all these updates is that the music industry is ever-evolving and changing. Therefore, things that happen one year may well have changed by the next year. Some companies go out of business. Some will change their features, services and/or products offered to their customers.
How to Monetize What?
I am aware that many of you may not have an email list yet. However, if you use Hypeddit, you can build an email list of literally thousands of followers for only $9 per month. Hypeddit, for me, is the music artist's dream. I say this because you are building a solid following for a very inexpensive cost. Joining Hypeddit is a no-brainer whoever you are and wherever you are in the world.
I can also recommend John Gold's courses in YouTube and Spotify marketing. I purchase both of these courses for just $17 each and have learned a lot.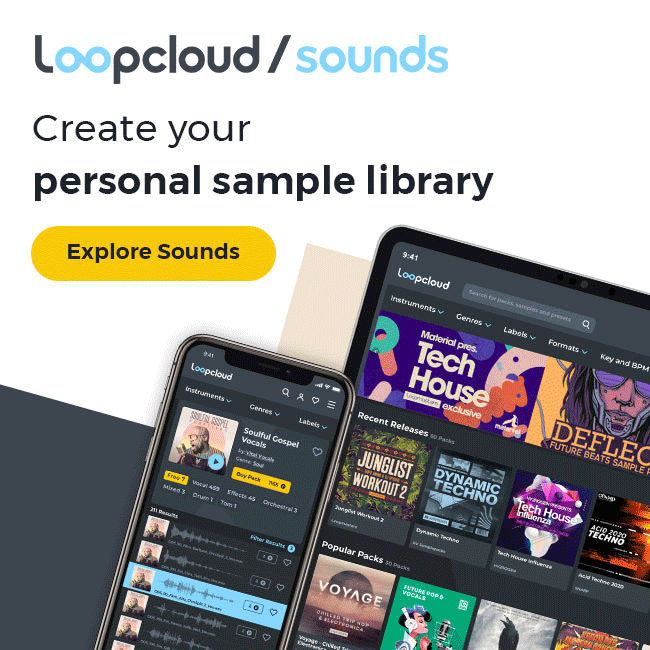 Plans For the Expansion of Krannaken.com Put on Hold
In fact, I am in the process of building my own fanbase on YouTube and Spotify with John's help. For those of you who don't know, John Gold is the man behind Hypeddit. I figured that if you want to learn more about music marketing, you should at least be learning from someone who has actually been there, done it and bought the T-shirt. If my own Spotify streams and YouTube subscribers are at a good number, I can be more authentic with you. I can show you how I did it and not just how someone else did it as I have been.
This is how Chris AKA Manafest does it. This guy has over a million monthly streams now on Spotify. He built his music following himself and he also runs a side business called Fanbase University. Chris also shows you how to monetize your online fanbase through his YouTube channel.
My own teaching site has been put on hold until I can show you more about how I am building streams of my own music. Chris teaches for like $5,000 per student. This means he will obviously have fewer students, but at the same time, those who are enrolled will be more committed.
I Teach You Now What I Already Know
Everything I teach you now is what I already know. A good amount of it is also my own interpretation of other YouTubers' videos. There is nothing wrong with me doing this. It is good to be able to share my knowledge with you. However, it is not good that I haven't already done this myself. I really see the need to do this myself before I can teach you. I guess I am suffering from imposter syndrome, but I want to offer you the most value here on Krannaken.com so I am going to build my own fanbase first. My good friends Vox and Bruce Henderson recently made the following podcast on imposter syndrome and they give me a shoutout right at the end.
How to Monetize Your Online Fanbase in 2022
Ok, let's get back to the post. I have already shown you how you can build your own email list. This is done with Hypeddit. However, you can also enrol on my free Udemy course for a step-by-step explanation of how you can guarantee a great email list with Hypeddit for only $9 per month.
How to Monetize Your Online Fanbase by Focusing on Value First
There are products and services where people will part with cash on first inspection. However, as a music artist, you will need to focus on providing value first. You don't buy merchandise before you hear the music. You only buy the merchandise when you know what the music sounds like and have built some likability and trust with your fans. After all, the marketing world teaches that you only do business with people who you know, like and trust. Therefore, you will only do business when you know and like the music being played.
How to Monetize Your Online Fanbase With Patreon
If you are yet to discover Patreon, I would suggest that you do so. There are many good things about Patreon. However, you should consider it as a two-way street. There are things that you can do for your Patreons (the people who support you on Patreon). You could offer them a discount on Stageit.com gigs, physical events, merchandise, music, etc. You can get different levels of fans. This means that you could give more back to fans who pay you more money.
Subscribe to my YouTube Channel
Another good thing about Patreon is that they don't charge you to use their service. They just take a very small cut of the incoming donations.
Another service that you can offer Patreons is a mention on your videos. This would typically be in the credits at the end of your video and be in the form of a text overlay. If you watch a lot of YouTube videos, you will find YouTubers who offer this kind of service on every video they make.
How to Monetize Your Online Fanbase With StageIt.com
This is another great service that I have mentioned on Krannaken.com in the past. StageIt gives you the opportunity to play gigs from home without the need to move your gear, go travelling and spending sometimes months away from home. As a husband and father, I need to be here for my family. Therefore, I can offer Stageit.com gigs and save time, money, stress, relationships and energy. It completely takes away the worry.
Subscribe to my YouTube Channel
Furthermore, I can also interact with individual fans more easily. You can charge what you want and also offer a tipping war where the fan who offers the biggest tip wins something like a song of their choice, an autographed CD, merch, etc. The better the prize the more money people will be happy to tip you.
How to Monetize Your Online Fanbase With Kunaki
For those of you who are unaware, vinyl is now making a bit of a comeback. This is because there is a big interest in DJing and DJs want to have records they can scratch. Remember the old record-scratching days? People also want to do it today too.
At Kunaki.com you can order vinyl, CDs, DVDs, etc, at a very cheap price. Furthermore, these products can be bought with no-minimum spending. Therefore, you can order a CD or record from Kunaki and drop ship it to the fan who ordered it.
What is Drop Shipping?
With drop shipping, you take the order, purchase the product from the source company (in this case Kunaki) and they will distribute the product directly to your fan without the need for you to handle the product. Your fan pays you more than the cost charged by Kunaki and you keep the profit. Therefore, everyone wins.
Subscribe to my YouTube Channel
Kunaki is great because they offer these products with professionally made up inlay cards and cellophane wrapping. The products look, feel and sound professional. Your own printing is also on the CD or record. In fact, there is no difference to the quality that you would find on any big music retail site. The best thing is that each CD totals around a dollar each.
How to Monetize Your Online Fanbase With Merchandise
Another online store that I just have to tell you about is Printful.com. At Printful, there are also no minimum orders. Therefore, you can drop ship there too. This means that you can offer merchandise with your brand name on it to your fans without the worry of taking on additional inventory and having to sell more than one item. It makes a lot of sense. Printful carry the risk so you don't have to.
Subscribe to my YouTube Channel
Conclusion
I hope you have some great ideas now on how to monetize your online fanbase. You can now do this through sales of merch, CDs, vinyl, DVDs, your online stress-free gigs and how you can build your loyal following on Patreon. Therefore, you really have no excuses. You now know how to monetize your online fanbase.
If you would like to check out any of my other recent posts, please choose from the list below and don't forget to grab your free complimentary copy of The Complete Guide to Music Marketing 2022 from the box below. Thank you.