As I write this blog post, I am currently at the end of the second trimester in my Master's Degree at University. It's going well. I hope I will achieve some good marks, but we'll just have to see. However, the fact that I am in my break means that I have more time in which to blog. I hope your music career is beginning to take off. Whether it is or isn't, I am making this post to share seven sites with you that you can use to build your music education. In this post, I will share 7 music educational sites. Some of these are free and some are paid. However, they are all good and you will be able to learn a lot from each one.
There may be affiliate links and/or banners in this post. If you click on them and make a purchase, I will make a small commission. This is at no additional expense to you, but it does support this blog and my YouTube channel. By purchasing through these links, you are enabling me to provide for my family. Therefore, I would like to say A BIG THANK YOU to you for buying through these links.
7 Music Educational Sites to Build Your Music Career
Some of these sites teach music production. Some teach music business and the rest are general music educational sites. I will also let you know which ones charge, which are free and how much the premium sites cost. However, all of these sites are excellent and all are relevant to what you want to learn. Let's get started.
Music Production Sites
These music educational sites will show you how to produce music at a professional level. They will also show you how to use different software and hardware that will get you producing your own electronic music in no time.
Music Educational Sites #1: Sonic Academy
Sonic Academy will teach you how to make electronic music in a number of different genres. They also teach you how to use different music software (DAW's and plugins) so that you can get started on your musical journey.
Sonic Academy typically make two courses per week. One of these tends to be one video while the other is a series of videos. They also have a number of different teachers which makes it easier for them to provide as much training as they can.
On the downside (for me – this doesn't have to be a negative point for you) is that they teach more Ableton based courses rather than FL Studio. It appears that Ableton is the DAW of choice for these music educational sites. This doesn't have to be a negative point and you can transfer a lot of this knowledge to other DAWs too.
Cost
At the time I am writing this post to you, I am paying £9.99 per month for access to Sonic Academy
Link
To learn more about Sonic Academy, please click here.
Subscribe to my YouTube Channel
Music Educational Sites #2: Producertech
Other than the fact that you don't get as much training on Producertech as you do on Sonic Academy, there are still some significant reasons why you should also sign up to Producertech.
These reasons include the fact that Producertech teach you more about hardware. For instance, if you purchase a Maschine Mk3, etc, you will find training on how to use it on Producertech. Therefore, it is well worth including it in your go-to music educational sites.
Producertech also provides you with tonnes of free samples, one-shots, midi files, loops, etc that you can't get elsewhere.
On the downside, Producertech don't publish new courses as frequently as Sonic Academy. You may see a new course in a month.
Pricing
One thing I don't understand about Producertech is that I am not paying for membership right now, but getting full access to Producertech courses anyway. After checking on Google, I am still unable to find a price point for Producertech.
Link
Subscribe to my YouTube Channel
Music Educational Sites #3: Soundgym.co
Strictly speaking, Soundym is not an educational site. Therefore, inclusion on a list of music educational sites may be a little odd. However, one thing that is included on Soundgym.co is a bank of the latest music production videos on YouTube.
Primarily, Soundgym is an ear training platform. You can learn about how to hear subtle changes in your productions. There are a whole load of different games. Just like a gym, there is more than one way to build your listening muscles. There are a number of different games that you can do. These games are fun. However, they do cost and you have to use it in order to make it worth your financial outlay.
Pricing
Soundgym is either $24.95 per month or $95 for an annual subscription.
Link
Check out Soundgym right here.
Subscribe to my YouTube Channel
All-Round Music Educational Sites
The only site in this list is YouTube. However, YouTube should be the first place you go to when you are looking for the right music tutorials. This is because YouTube is the place where all the right courses are available from. Therefore, it acts as a hub of all worth-while video courses.
Music Educational Sites #4: YouTube
YouTube is the obvious choice for any type of education. Without YouTube, this post would be incomplete. Therefore, I highly recommend that you check out YouTube and search any subject that you want to learn.
As well as being the largest video sharing platform on the net by millions of miles, YouTube is also completely free of charge. Some of the bigger sites do make use of a membership where you can join them for a specific price. However, they will all have free material that you can tap into for zilch.
Pricing
Completely free
Link
Making Money and Music Business Tutorials
If you are serious about making money with your music, there are certain courses that you really need to look into. In this section, I am including Daniel Carrizalez's Teachable Academy, Krannaken.com and also Damian Keyes Music Business Academy. I believe that you should consider investigating all of these websites – just as you are checking out Krannaken.com right now. The plans for the future include a video training platform.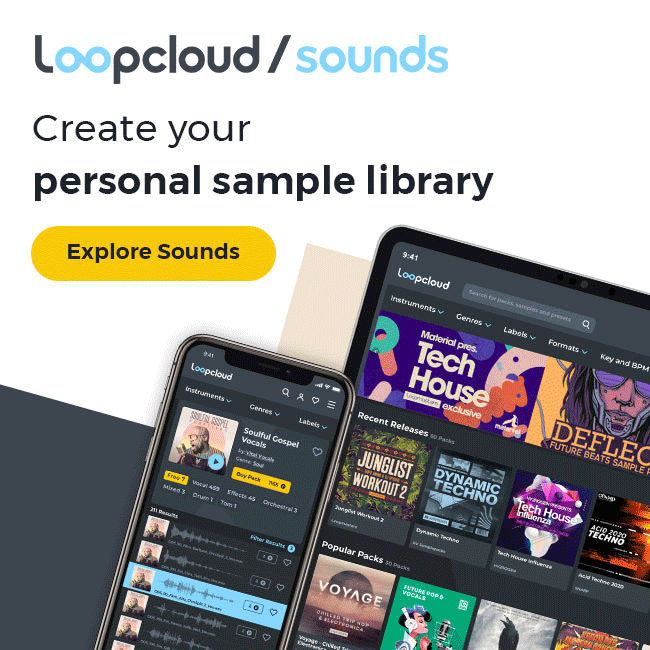 Music Educational Sites #5: Daniel Carrizalez
Daniel teaches you everything you need to know about making stock music. He has a YouTube channel where he teaches for free. However, he also has a Teachable Academy where he shows you how to make music for all the top production music libraries. I am enrolled on a few of Daniel's courses and I can say from personal experience that Daniel's courses are particularly good. If you want to make music for production music libraries, I can highly recommend Daniel's courses.
On the downside, Daniel's courses can be expensive. However, if you want to learn how to make money from your music from a teacher who has been there, done that and ought the T-shirt, I can recommend you check out Daniel's courses for yourself.
My best advice to you is to subscribe to Daniel's YouTube channel, watch his videos and take it from there.
Cost
Various. Depends on the course you wish to enrol on.
Link
To enrol on Daniel's courses, please click here.
Subscribe to my YouTube Channel
Music Educational Sites #6: Krannaken
Right now, you can learn all about music marketing right here on Krannaken.com. This is completely free of charge right now. However, I am still planning to open up my own video course site in the next few months – probably around September, but I will keep you posted.
At present, I am teaching you from what I know and also from the point of view of people who have achieved success in their music careers. I aim to find more success and teach you from my own point of view. You don't need to be super-successful to teach you some things such as the contents of this post. I am teaching you while I am growing my own profile and will be documenting the process.
Pricing
Currently free. There will be a small charge when the video site is open.
Link
All of my new posts can be found here.
Subscribe to my YouTube Channel
Music Educational Sites #7: Damian Keyes Music Business Academy
I found this site very recently and it is excellent. Damian is one of the best music marketing tutors around. He teaches from his own experience which is very focused and all courses are relevant to all music artists.
Where Damian doesn't deliver, that Krannaken will do, is in the way that videos are delivered. Damian is always on the screen talking to you. He doesn't have over-the-shoulder training that will actually show you the process of how things are done.
Pricing
Access to Damian Keyes Music Business Academy costs just $24 for a pay monthly plan or $199.99 on an annual basis. This annual cost equates to $16.50 per month.
Link
Access Damian Keyes Music Business Academy here.
Conclusion
I hope you now feel more confident about building your own music career using the sites contained within this post. It doesn't matter whether you wish to learn more about music production, music marketing or you just want a great all-round music education. There are sites that will deliver superb training to you at your level and at the right budget for you – even if a budget is something you don't have at all.
If you would like to read any of my other recent posts, please choose from the following list. Thank you.