Damian Keyes released a YouTube video on his 2022 music release plan this year. However, this video was an hour and a half long. That got me thinking. Why don't I write a post and cut to the chase on how to develop your 2023 music release plan? Not only is this a shorter and much easier way of gaining this information, I have also added some distinct advantages that will enable you to go one better than Damian's plan. Read on for your 2023 music release plan.
There will be affiliate links and/or banners throughout this post. I will make a small commission if you click them and make a purchase. This is at no additional expense to you, but it enables me to keep going. I want to say a BIG THANK YOU in advance.
Your 2023 Music Release Plan and Why You Should Listen to Damian
Damian has many years of experience in music marketing. If you have visited Krannaken.com for a period of time, you will know that I have featured videos by Damian many times before. I also believe that Damian's Music Business Academy is a Godsend and something that lots of music artists are crying out for. If you are looking to build up your music career and get maximum exposure for your music, you can do much worse.
Your 2023 music release plan features microcontent and building the buzz on the right networks. Recent times have seen a shift from marketing music mainly on Facebook to marketing your music through sites that attract younger audiences. These include Instagram and TikTok, but while you are at it, you should also repurpose your videos as YouTube shorts.
How to Make Microcontent Videos for Your 2023 Music Release Plan
There are various ways to make videos. There are several great software packages out there for you to choose from. Personally, I use Camtasia. This is a great software providing a very professional image. Yes, it is also easy to use and to learn to use. The link above is not a referral link. I am just recommending them because I have had a great experience with this software.
Where to Source Stock Videos From for Your Content
Also, get a plan with Yay Images. Again, I am not an affiliate, but I just think they offer the best deal on the market for both stock images and stock videos. I pay only $24.99 per quarter. This gives me unlimited access to all their videos and images. I have social media rights and I can also use these images commercially with an Extended licensee (included in the same plan).
If your video is song is about a specific subject – such as a dog running after a ball in the park – you can look for dogs running in a park on Yay Images and find exactly what you need.
Making Your YouTube Short Videos
Choose a great section of your song where the hook appears and make it just long enough to last for the length of the stock video. Don't forget to add an annotation at the end that says, "Thanks for watching. Please like, comment and subscribe". The best result you can get is for your viewer to do all of these and also to hit the bell. When they hit the bell, they will be notified of all new videos as and when they are published.
You should also share your videos to both Instagram and TikTok.
The Schedule For Your 2023 Music Release Plan
You need to make as many videos as possible and totally exhaust the video source. However, all videos have to be quality content. Having said that, try to make as many videos as possible for two weeks before release day. Upload each video to all three of the above named social sites: YouTube, Instagram and TikTok. After release day, you need to continue promoting your music. There are some excellent apps that I highly recommend you use for your post-release promotion…
These include
Playlister.club
Playlister.club is a service that will get your music on various Spotify playlists. In less than two weeks, I have gained 14 Spotify playlist placements for my music. All of these playlists are real bona fide playlists that (in most cases) have thousands of followers.
I have seen a significant increase in my Spotify monthly listeners. I have also looked at the statistics of other songs that are also promoted on Playlister.club. Many are getting thousands of streams.
Again, the links given for Playlister.club are not referral links. I am not an affiliate of theirs and am just recommending them to you because they provide an awesome service.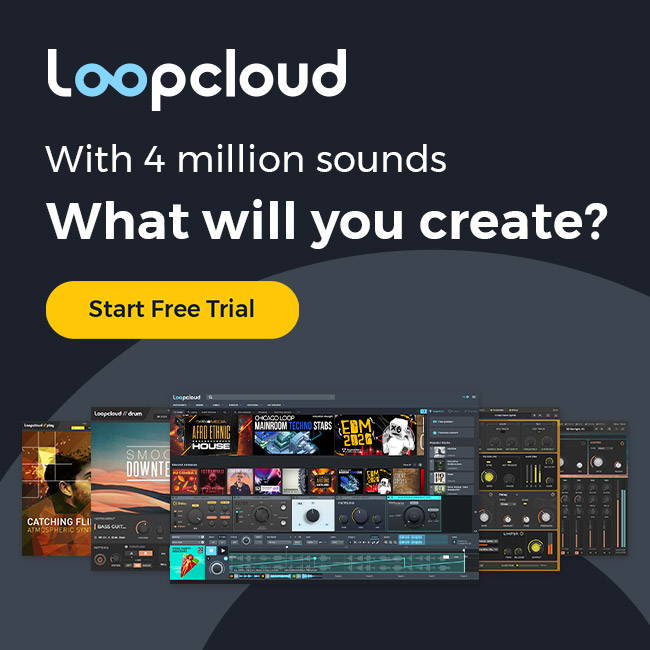 SoundPlate
SoundPlate offer a free playlist submission service that offers placement on both Spotify and Deezer. However, you have to match the vibe of the playlist and it is completely up to the discretion of the playlist owner whether or nont they wish to accept your song.
I have been on both sides of the fence with SoundPlate. As a curator, many of the songs I have received have been completely unappropriate. My playlist is for trance music, but not all of the music I receive is trance music. If your music does not fit my list, I won't accept it. Likewise, other curators will be in exactly the same boat.
Daily Playlists
Daily Playlists give you 25 free credits that you can use to submit your music to playlists, every week. There are literally hundreds of playlists and many genres are covered.
Hypeddit
If you have been to my websites in the past, you will be familiar with my praises of Hypeddit. They offer pre-saving pages, song landing pages, social media following development and email marketing development. I have grown my list to many hundreds of people through running promotions on Hypeddit. I highly recommend you get an account and it is only $9 per month for a full unlimited plan.
My Hypeddit links are referral links because I talk about them a lot. I know you will love what they have in store for you.
Why So Much Emphasis on Playlisting For Your 2023 Music Release Plan?
Playlisting is where the buzz has been for a while and where the future will be focused too. This is for a simple reason. Whether you create a playlist of a few songs or many songs, your listeners are likely to be tuned in for a while. The big sites like YouTube and Spotify love it when they have more listeners. This is mainly because they have more opportunity to play advertising to your listener and advertising is where their money is coming in. They get paid more if they have more people listening to music on their platform.
How to Submit the Music in Your 2023 Music Release Plan
I recommend that you distribute your music through Distrokid. This will put your music in over 150 streaming and retail sites including all the big names. It will be on Spotify, Amazon Music, iTunes, Facebook Music, SoundCloud, etc, etc. The list is endless.
When you submit your music through Distrokid, I recommend that you don't bother to include YouTube. You need to master and submit your music manually, but schedule it to be released when your other submissions are released. This should be for a pre-release of at least two weeks and a post-release of the same amount of time to spread the word and get your music heard.
The main reason for submitting to YouTube separately is that settings for one platform may not suit another. I recommend that you master your music with Expose 2. You should master music for Spotify that will be distributed through Distrokid, but also master your music for YouTube separately. This will give fans a much better experience with your music .
In Conclusion With Your 2023 Music Release Plan
You can now go ahead and run your 2023 music release plan with the confidence that you only have to gain. You cannot fail. If you fail to plan, you plan to fail. However, if you succeed to plan, you plan to succeed. You will succeed.
Playlisting is also where the future is headed. Sites like Spotify and YouTube want you on their platforms for a longer period of time. Playlists give them that time and you will succeed in this game if you can guarantee more time for the entertainment platform.
I am in the process of updating The Complete Guide to Music Marketing for 2023. If you are in this post, maybe it is still 2022. The Complete Guide is a book offering over 80 pages of a-ha moments, resources and tips that will boost your career. There are differences in the 2023 version. Download the 2023 version when you leave your details in the box below…