So, I guess you're feeling sceptical about that title, right? Well, so was I when I heard that you can reach one million people through organic micro content marketing. When I heard that Damian Keyes was doing this in a week, I was even more sceptical. Damian explains in his new video on YouTube that he helped a guy to generate one million microcontent views in a week! That's pretty amazing, right? Today, we are going to take a deep dive into this video and see why and how it is possible that there are all these reasons why microcontent is the future and how it can help you to get on million organic views to your microcontent – without paying a cent on advertising.
There will be affiliate links and/or banners in this post. If you click on them and make a purchase, I: will make a small commission. This is at no additional cost to you. However, it helps me to continue my blog and continue providing you with great content. Therefore, I would like to say a BIG THANK YOU to you in advance for your support.
One Million Reasons Why Microcontent is the Future
Firstly, let's take a look at Damian's video. Then I will explain more to you below.
Subscribe to my YouTube Channel
Damian explains that there are three considerations that need to be made in organic micro content marketing. These are visual, audio and context.
Visual Considerations
"When it comes to the visual, you need to grab someone's attention in the first second". It is so easy for viewers to scroll through your videos without really watching them. Therefore, you need to capture your viewer's attention immediately.
Audio Considerationsin Organic Micro Content Marketing
Obviously, as a music artist, you are going to use your music here. You need to use the hook in your song to capture your viewer's attention. This could be the chorus, but it could be just a catchy melody.
Context
Damian talks about doing a month's worth of microcontent videos in 90 minutes. He suggests taking several changes of clothes – going outside and visiting different locations. Perhaps this is ok if you have vocals in your music. I wonder what Damian suggests if you don't?
However, I know that most of you will have vocals and that is fine. You can and probably should follow Damian's advice. Take yourself outside, take a few sets of clothes with you. Visit different locations and take videos of yourself miming along to your vocals. That would be good for you.
The idea is that you are always giving people the impression that you are making fresh videos on different days and in entirely different locations. However, this is not always the case – as you will see.
What Time of Day is Best For Organic Micro Content Marketing?
Damian suggests that the best time of day to create your microcontent videos is in the evenings. This is about 5.30 to 6 pm. It should be while it is still light, but the sun should be setting. I know this will be at different times of the day, at different times of the year to most people. If you're in Norway, as Ruben Simonsen was in the post I did yesterday, you will have very long days in the summer and almost complete darkness during the winter. You can't tar everyone with the same brush, Mr Keyes!
Equipment Used in Organic Micro Content Marketing
Damian recommends that you should be using your iPhone for organic micro content marketing videos. Alternatively, you can also use your android device. Damian considers that this gear is good enough for the purpose.
Other than the camera gear, Damian also recommends using a portable speaker, and some props (a guitar and a microphone in this case).
Don't Over Think Your Content
You are looking to get multiple pieces of content. Therefore, make it as simple as possible. Remember that the content will last perhaps 20 to 30 seconds long. Therefore, you want to shoot as many videos as possible. Aim for around 150 different videos. Of those 150, you will be keeping 20 to 30. However, it's very important that you aim for as many videos as you can possibly get.
Movement Will Always Be An Advantage in Organic Micro Content Marketing
If you are moving backwards, forwards or the camera is moving around you, that will always help. This helps to keep the video interesting for the viewer.
Keep Your Eyes and Your Hands Visible to the Viewer
This is no good to me, but Damian seems to think that if you keep your eyes open and your hands visible, the audience are more likely to like you. I don't know how true that is, or even why. However, that is Damian's advice.
As a visually impaired man, I am not worried on whether I see you. Everhald and I make instrumental electronic music so that's another reason why you shouldn't be bothering about watching us. We want to be heard not seen. In the very old days, here in the UK, there was a saying. It was, "Children should be seen and not heard". With our music, we want the opposite. We want to be heard and not seen.
Damian also goes on to say that the your audience wants you to be the main focal point. Really, what if you're not photogenic? What if you hate being on camera because it doesn't show who you really are? What if you are different in text form? The whole idea is to share your music and not your sexual attraction. People would see me and the first thing in their heads would be, "national health glasses". That does not represent my music. Therefore, I don't want people to see me.
First impressions with me aren't fair. First impressions don't represent who I really am. They don't scream "Hey this guy's got a Master's Degree!" In fact, people have considered me to be less than intelligent. They have assumed that I have a learning disability because of the fact that I can't see too well and my accent is different. I used to stutter a lot too. That doesn't show who I really am.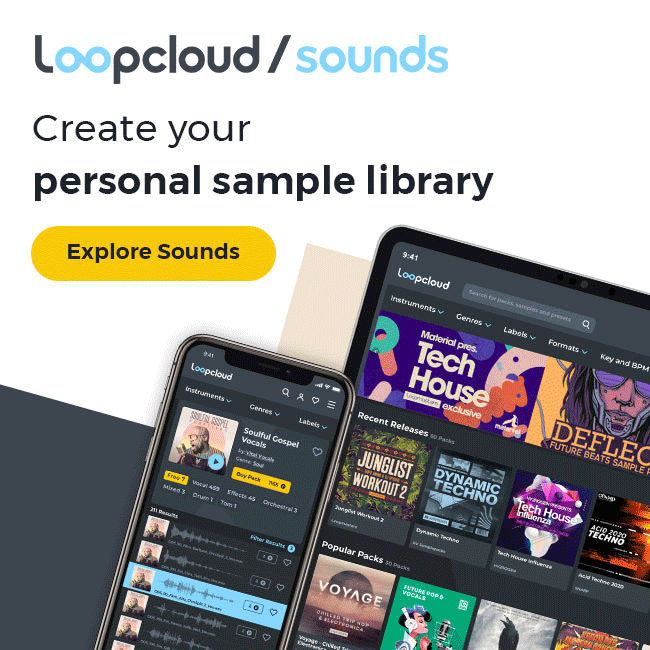 Using Text in Your Organic Micro Content Music Videos
In Damian's video he gets really clever. Damian's suggested text says, "Six months ago, my life got turned upside down" and we see the screen rotating clockwise so that the image turns upside-down. We also see a more depressing black-and-white image. The thing is, yet again, that he is expecting words in his music. If you have words and hafve written a "song" – all well and good. However, what if your music isn't about words.
Part of the reason why I make instrumental music is that it is more abstract. Therefore, people are free to see what they like in the music. One person could see one thing, but someone else could see something else entirely. In my view having a generic video in my organic micro content marketing is ideal because it can help people to think and ponder about what they can see in the music.
Damian talks about a "story". Again automatically assuming that a song has words. I guess a "song" does have words because it is sung. A song has a singer. Otherwise, it isn't a song. However, what if – like my music, the song is purely instrumental. In that case, I would suggest that you make it completely abstract. Even use a patterned background that is constantly evolving. You can find that on Yay Images. That would get you a great music video and push your organic micro content marketing to the next level.
Make Sure that You Optimise Your Videos For Maximum Potential
One thing I do recommend from what Damian is teaching is using hashtags. Different platforms will allow you to use different amounts of hashtags. I think sites like Facebook, Instagram and Twitter only recommend something like three hashtags per post. However, if you are publishing posts on Tumblr, the world is your oyster. Tumblr will be great for any number of hashtags. I often use around 20 hashtags per post on Tumblr.
Damian's Call to Action
Like all good pieces of marketing content, Damian ends with the call to action of tuning into his Music Business Academy. And why not. I can recommend Damian's Academy to you. I am a member myself and consider it to be a worthwhile expense. It is somewhere in the region of $20 per month – I think.
If you want me to review your music on Krannaken.com, please click here for further details.