If you are looking for the best way to make money with your music, the best way is through selling music on stock libraries. In today's post, we are going to look at how you can start making money this way. The great thing is that this is passive income so there is a lot of money to be made doing something you can actually be passionate about. Let's dive in…
There may be affiliate links and/or banners in this post. If you click on them and make a purchase, I will make a small commission. This is at no additional cost to you. Therefore, I would like to say a BIG THANK YOU to you in advance. You are helping my blog to continue to help other music artists. Thank you.
How to Make Money Selling Music on Stock Libraries
The best way to make money from music is by selling music through stock libraries. If you have ever wondered where the music comes from for films, TV, radio, games and even for YouTubers, podcasters and online course builders, you can look no more.
What is Passive Income?
Firstly, we are going to look at passive income? What is it? Why is it so good?
Imagine this scenario: You have made a track. You make different edits from your music. Then, you can upload it to stock music libraries who will sell your music multiple times while you are spending time with your family. Your music sells over and over again – even while you are sleeping. Furthermore, the more you upload, the more chance you have of making sales.
Personally, I have written music for We Make Dance Music and typically make passive income on a monthly basis. I don't make a whole lot, but I make enough for me to consider going full-time as a dance music producer. Wouldn't you love to do that???
The Old Way to Make Money as a Musician
Many people still believe this to be the way forward, but the old way was to perform your music live and hopefully think a label is watching. This is still an option. However, it is more likely that a label will charge you for representation today. That's no good and it's now why you do music, right?
What is Stock Music and How do You Make Money Selling Music on Stock Libraries??
Stock music really is the future for serious musicians who want to do music full-time. This is because of the passive income opportunity. However, what is stock music and how do you get into it?
If you have ever wondered where different media get their music from, now you know. Whether it is for games, film, TV, radio, social media, etc, the list goes on. Stock music libraries are the answer to this question.
As you have read in the "Passive Income" section above, writing stock music is a set it and forget it opportunity. You make the music once, but get to profit from it over and over again in the future. I typically make money every month from work that I have done in the past.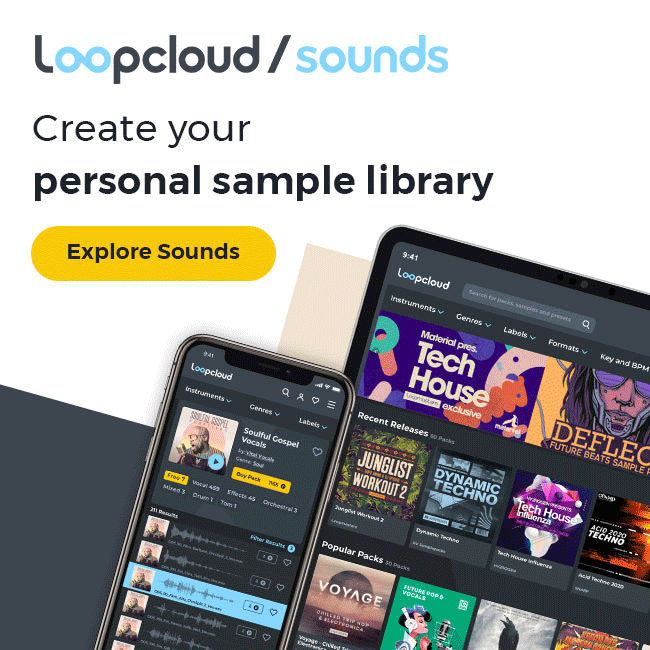 Music Licensing Won't Make You a Rock Star
If you are looking for glory from your music, you won't find it from stock music. Stock music is a realistic option for musicians who want to write for the above media types. Anybody could be making the music. If you told someone that you made the music they are hearing on TV, they would probably laugh at you. Therefore, it is a nice feeling for you.
Stock Music Sites: Where Can You Find Opportunities For Selling Music on Stock Libraries?
Where you sell your music will depend on where you want your music to go. Probably the biggest market will be for social media, but if you are an electronic music producer, I can recommend that you try We Make Dance Music. I have made more money from WMDM than I have from every other library put together.
However, it is worth doing your research before choosing certain libraries. Different libraries will cater for different areas of the market. Some will focus on YouTubers while some may focus on sound designers. I also advise you to use as many non-exclusive libraries as you can.
What is Good About Non-Exclusive Libraries?
The thing with non-exclusive libraries is that they don't monopolise your music. Therefore, you can sell the same work on any number of non-exclusive libraries as you like. Whereas exclusive libraries will only accept your work if they are the only ones selling it.
Music Licensing is a Numbers Game
I have managed to get as many as 85 edits (separate products) out of one track before now. It is a great idea to make as many different edits as possible. The different edits are as follows…
Full versions. This is the full track that you have made. Basically, it is entirely untouched.
Looped version. A looped version has a seamless ending and beginning. This means that the end cannot be identified. It is great for videos of any length.
Bed or Musicbed edit. This is your track without the catchy hooks. It is meant to be played as a background accompaniment in a video. Therefore, the music doesn't take the focus away from the speaker in the foreground of the video.
Bumper, sting, or audio ident. This can be used in a couple of different ways. It is used as a kind of logo in a video to identify your company. Alternatively, it can be used to mark the beginning and end of the video. It can also be used as a transition between one part of a video and another.
Then there are the 15, 30 and 60 second edits. Each of these different edits has its place either in social media, in TV advertising and also in radio advertising.
How to Make Money Selling Music in Stock Libraries – Conclusion
Thank you for reading about how to make money selling stock music. If you want to learn more about making money from stock music, I can highly recommend that you check out and subscribe to Stock Music Licensing on YouTube. Daniel is a very nice guy and he is also the fountain of all knowledge when it comes to stock music licensing.
Please also ensure that you have requested your free copy of The Complete Guide to Music Marketing. The 2023 edition is now available. You can find all the best advice, resources and aha moments there. Please leave your email address in the box below. Alternatively, please scroll towards the top of this post and you will find the opt-in form there too.