Hi Krannaken Crew! Freebie Friday is back today. Welcome to the post. From now on, Freebie Friday will take a new form. This will be done by measuring it against values set out by Plugin Boutique. However, these plugins are not available on Plugin Boutique. They are still amongst some of the best free plugins that you will find anywhere. Therefore, I will be judging these plugins based on ease of use, sound quality, presets and features. Today, we start this series of Freebie Friday with a look at the free effects VST plugin, Triple EQ by Blue Cat.
There may be affiliate links and banners in this post. If you click on them and make a purchase, I will make a small /commission. This will be at no additional expense to you. However, it helps me to keep going and keep making posts like this one for you. Therefore, I would like to say A BIG THANK YOU to you in advance. You make this work more worthwhile.
What is Triple EQ by Blue Cat?
Triple EQ by Blue Cat is, as the name suggests, an EQ plugin. It is also a highly rated free effects VST plugin. Before I played with it, I thought that the "Triple" bit meant that you could only play with three points. When I finally got around to playing with it, I found that I could actually create a high shelf, and a low shelf and I had another couple of settings to play with.
Sound Quality
Sound Quality of Triple EQ by Blue Cat
When I first started to play with Triple EQ, I found that it wasn't the easiest EQ plugin I had ever used. I found it difficult to get distinctively different sounds. My advice to you (if you use Triple EQ) is to use the different presets and mould the actual presets to what you want.
As with any other plugin, you can create automation clips that sound pretty cool.
For me, the best aspect of the sound quality was that if I cut the red or the blue, I could make the different elements either more prominent or less prominent. This is much more so than with other plugins. So, that's a plus point for Triple EQ.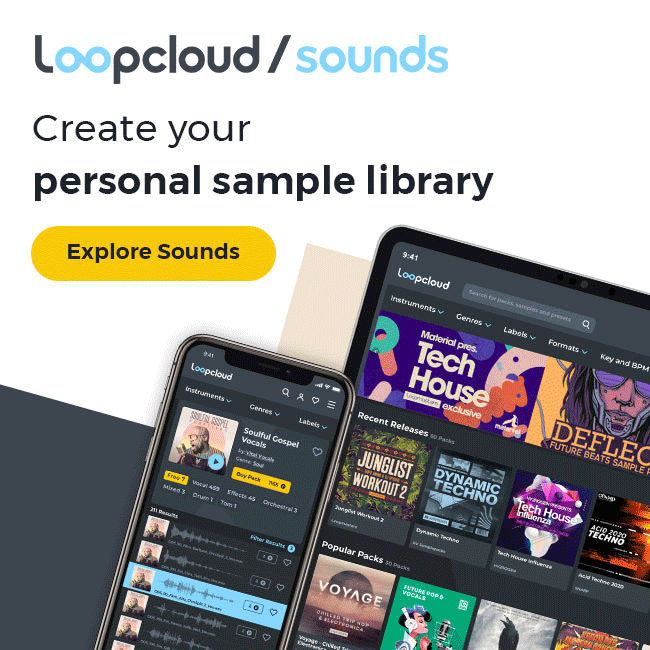 Ease of Use
On the plus side, Triple EQ by Blue Cat Audio is easy to switch between the different plugins. However, that is a standard that should be universal with all plugins.
There were some negative points. For a start, there is no graphical representation of how well your different frequencies were behaving. This means that you need to rely significantly on your ears to be able to get the right sound from your project. There were no peaks or troughs. So, no visual graphical representation of your track. That is a very poor feature.
The features were also difficult to properly understand for a beginning user of Triple EQ. As well as these disadvantages, it is also difficult to pin-point a specific frequency. With professional EQ plugins like Fabfilter's Pro Q series, you can point a frequency out with extreme ease. This feature does not correspond on Triple EQ by Blue Cat Audio.
Features
As mentioned above, Triple EQ doesn't have very user-friendly features. It can be difficult to understand and there are no quick ways to understand how to use it. Therefore, features would probably have to go down as the plugin's most significant flaws. It is a shame to see that in a plugin. However, it has to be said that features are not great features on Triple EQ by Blue Cat Audio.
Presets
Presets probably have to go down as Triple EQ's biggest and best feature. It is simple to create a wide range of different sounds with the EQ and each one can be customised to suit the artist and the project in question.
There are a total of 20 factory presets. As an EQ plugin, this is a sufficient number. You shouldn't expect to find tonnes of different presets on an EQ. A sound either sounds good or bad and it is down to the artist to select the sounds that are most suitable for their project.
As should be expected sounds can also be changed, saved and loaded. Therefore, it is possible to create new presets, sell your presets and by further presets on sites like We Make Dance Music.
Where Can You Get Your Hands on Triple EQ by Blue Cat Audio
Your copy of this free effects VST plugin is available here. You can download it in multiple formats and it is available for both Mac and PC. Please also remember that Freebie Friday is back from today and will last for the next 12 months.
Please don't forget to download your free copy of The Complete Guide to Music Marketing. The 2023 edition is now available. All you need to do is leave your name and email in the box below. Your free copy will be sent to your email inbox. Thank you for reading this post.
Triple EQ by Blue Cat: In Summary
I would make the following analysis of Blue Cat's Triple EQ.
In favour…
There are some really nice presets
It is also completely free and doesn't even need an email address
I like the way that different levels of drums vs melody can be created.
Weak points include…
It is not very user-friendly
No graphical representation also makes it difficult to see exactly where your mix is at its weakest.
No ability to pin-point an exact frequency as it is with premium alternatives like Fabfilter's Pro Q range
You are also welcome to check out our other recent posts here…