Why should you promote your music on YouTube? What does this platform hold that you can't get elsewhere? Why not focus on other platforms like Spotify or SoundCloud? There are a few reasons why you should focus on YouTube. In this post, we will also discuss how to promote your music on YouTube by using Hypeddit to reach more fans.
There will be affiliate links and/or banners in this post. If you click them and make a purchase, I will make a small commission. This is at no additional expense to you. Therefore, I would like to say A BIG THANK YOU to you for purchasing through these links. You are helping my work on Krannaken.com and also Krannaken TV to keep helping you and others to market your music more successfully.
Why Should You Promote Your Music on YouTube
Firstly, I would just like to show you why you should promote your music on YouTube. There are three major reasons why you should focus on YouTube and not its competitors. Let's take a look at these reasons.
More Video Ideas
There are a lot of different videos that you can make for each song. This could include playing through the track on your digital audio workstation. Alternatively, you can use free footage from sites such as Videvo or pay for a membership at Yay Images. I do the latter and I have access to tonnes of great stock videos. These are suitable for all genres. For instance, one of the videos I have downloaded recently (video below) is great for synthwave. There are also tonnes more great videos that could be used for a synthwave track.
You need to make as many different videos as possible because each video is a new experience. You are getting your music into the minds of your audience, but also making a new viewing experience on each video.
More Generous With Payments
Another great reason to promote your music through YouTube rather than Spotify, is that Google are also much more generous with revenue. You can expect to receive 55% of the revenue generated through ads shown on your channel. The total per stream is something like $0.008 on YouTube. This is a lot better than Spotify's $0.003. We are still only talking about fractions of cents. However, you can see that YouTube pay more than double the money that you can generate on Spotify.
More People Are Listening to Music on YouTube
Believe it or not, there are more people listening to music on YouTube than there are on any of its competitors. The numbers of your YouTube audience are likely to dwarf those on your Spotify or SoundCloud account. According to Musically.com, as many as 44% of Americans listen to music on YouTube. This is in comparison to the 27% of Americans who listen to music on Spotify and the 24% who listen to music on Amazon Prime.
How to Promote Your Music on YouTube
You could simply share your YouTube music links everywhere. However, I don't recommend you do that. There is a much better way to promote your music on YouTube. This is done through Hypeddit. It is cheap and also easy to set up.
How to Use Microcontent Videos to Promote Your Music
Microcontent videos are where the focus is in 2023. This means making short videos that will go on sites like YouTube as YouTube Shorts, Instagram and TikTok. I kill all three of these birds with one stone – or send out one video to all three platforms. To do this I use a scheduling tool called VistaSocial. VistaSocial allow me to upload my videos and it will tell me what time in the day my viewers are online. Therefore, I am able to target them at the most optimum time.
The video below is an example of a microcontent video that I made for one of my clients. This particular video is on YouTube Shorts, but when I scheduled it, it also went out to both Instagram and TikTok too.
How to Promote Your Music on YouTube by Using Hypeddit
Hypeddit is the music producer's (or music artist's) dream. It only costs $9 per month, but for this payment, you can get unlimited gates. You also get access to the Promotion Exchange and a number of other tools which are also exclusive to Hypeddit. I am also going to use the 23-day plan put together by Damian Keyes.
One thing that Damian doesn't use is Hypeddit. I don't know if he simply doesn't know about it, or whether he just doesn't like it. However, John Gold (the founder of Hypeddit) has carried out tests to see how well his service performs. The results of these tests indicate a distinct increase in the number of positive results after using Hypeddit.
The Infrastructure of Your Hypeddit Gates and How to Promote Your Music on YouTube
Firstly, you should choose to create a download gate by clicking 'Share Music' at the top of the screen. You then click on 'Download Gate' and then paste your YouTube song link into the box at the top. Then follow the instructions.
When you share music on a Hypeddit download gate, you are giving something away for free. This could be an mp3 or wave copy of your music. It could be a coupon for money off your merchandise. Furthermore, it could also be an ebook, poster, gig ticket (or money off your gig tickets). The reason why you are giving them something free is that you want them to remember you. Nothing is more memorable to a true fan than giving away something they will love.
As you are using your YouTube track, you also have the option of pasting your YouTube video link into the landing page so that users can watch your video when they visit your landing page.
When it comes to 'Gate Steps', click on YouTube, and click the option for fans to subscribe to your channel. You need to add your subscriber links. Mine looks like this…
https://www.youtube.com/channel/UCqV2jIZvzypZ6jLqQmjx98g?sub_confirmation=1
You find your channel link by adding the ?sub_confirmation=1 at the end of your channel URL.
The last thing you should remember to include is your Facebook pixel. This will enable Facebook to fine-tune the audience and to who they show your advert.
.
How to Promote Your Music on YouTube with the Right Infrastructure
It is advised that you only use two gate steps. In this case, I recommend that you just ask for a YouTube subscription and also an email. Once you have the email, you can also promote music exclusively to people who give you their email addresses. These exclusive gates can include requesting SoundCloud followers and shares and also getting Spotify saves of your music.
It is always a good idea to share more free stuff with your fans. Not only does it improve your image, but it also means that they can virally spread your music on various different platforms.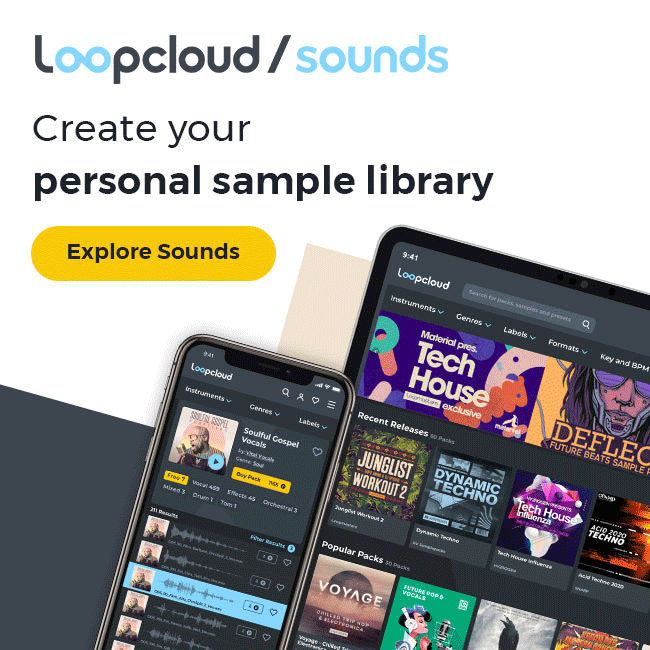 The Downside to This Model
You need to keep an eye on the numbers of your email subscribers. How many subscribers are unsubscribing from your list? Are you regularly deleting inactive subscribers or subscribers who unsubscribe? If you delete someone from your email list and then add all subscribers from your Hypedit gates, all the people who have been deleted will be added to the start of your email sequence. This means there will be some complaints. There are ways around this. This is as follows.
Note how many fans you have on your latest gates and active gates on a weekly basis.
Make a note of the last email address on the list.
Next time delete all email addresses above the email address you recorded in step 2 (as well as the email address added in step 2).
Upload the new addresses to your email autoresponder.
Conclusion
Thank you for reading this post on how to promote your music on YouTube. I hope you have learned something and that you can proceed to build your email list with ease by using Facebook and growing your streaming stats. This is not only on YouTube, but also on SoundCloud and Spotify with follow-up emails.
If you would like to read any of my other recent posts, please choose from the list below. Thank you.