We're looking at Guy Michelmore's YouTube video today on whether it is possible to make a living as a music composer. Many of you will know that Guy works with an educational establishment in the United Kingdom. Therefore, I realized very early in the video that the whole video was to promote the courses that Guy's company offer. After all, there has to be a reason for a video, and as Guy is part of the management at ThinkSpace Education, it is evident that he will want to promote the courses.
Can you Make a Living as a Music Composer?
Guy clarifies the answers to many of the burning questions that composers have. In this video, he talks about music for film, TV and games. However, as a stock music composer myself, I would say that it is far more likely that you would get more business from YouTubers than from any of the former three outlets. When you think about it, no fewer than 2,500 videos are being uploaded to YouTube every minute. Yes, you read that right! 2,500 videos per minute. Therefore, it stands to reason that there is a bigger market for YouTube than any other media outlet.
Is There A Lot of Demand For New Music in the Industry?
If you want to make a living as a music composer, there is more work than ever before. This industry is growing all the time. Believe it or not, (and I find it hard to believe this), people are still watching TV. I don't watch TV at all myself these days. My news forecasts come from YouTube. My entertainment is on YouTube, and my films are on Prime Video. Therefore, I have no wish to sit there and stare at my TV to watch old-fashioned entertainment.
The fact that 2,500 videos are being uploaded to YouTube every minute shows that there is a serious market for stock music, photos or videos.
Is it Easy to Make Money as a Music Composer?
I agree with Guy wholeheartedly on this one. Cracking into the stock music market is very difficult. Making a sale is not that tough. However, it is very inconsistent, and you can't rely on stock music as a realistic full-time or even part-time income source. Your piece may sell today, but will it sell tomorrow or over the next few days?
Maybe the inconsistency of stock music licensing is due to the amount of competition. Everyone is jumping on the stock music bandwagon because they see it as something fun that they can break into and make a little money. Making music is fun for any purpose. It's why people do it. People wouldn't bother with stock music composition if it were boring.
Why Does Guy Think More People Want to Make a Living as a Music Composer?
Back in the day, the masses couldn't get involved in making music for a living. The technology used was more expensive to buy than your average house. Therefore, people didn't bother getting involved. Turn the clock ahead 40 years, and we can make music for nothing. All we need is a computer. The software is free. The instruments are free, and so are the effects plugins. Therefore, the world and his wife are getting on board. Why not? Making music is fun and has always been intended to be fun. Therefore, people are making music – if only for the enjoyment of doing it.
What Are the Biggest Barriers to Making Music as a Composer Today?
As far as Guy is concerned, ability and skill are the most significant barriers to getting into music today. However, you should also be aware that there is a certain amount of luck involved too. It's about being in the right place at the right time. You have to make sure that people can find your music. Therefore, it is as much about listing your music in the right place as anything else.
Where is the Demand in the Stock Music Industry?
As I have already said, if you want to make a living as a music composer, YouTube is your biggest opportunity. However, Guy also points out that one in three people on Planet Earth plays video games. The market is also growing, with an annual value of $575 billion. As Guy explains, the market is set to reach a trillion dollars by 2030.
One in three may be playing games, but when you think about it, a game only needs music once. Whereas YouTubers need a constant supply of audio, video and images. Therefore, I still believe there is a bigger market for music on YouTube. Film, video, or TV music will sell for a higher price than YouTube music.
How About Making Music For Films?
The film market loses money all the time. Therefore, the market is smaller. Many people think that writing music for film is the golden ticket. I am afraid that is just plain wrong. If you want to make a living as a music composer, there is very little chance it will be for film. The chances are that the outlets we have already discussed, YouTube, games, TV, etc, will be a more viable option.
Is There A Lot of Competition?
You will be happy to know that while there is a lot of interest from people who want to make a living as a music composer, the competition is not as difficult as it sounds. Many people who apply for jobs as a composer are inferior. Their skills aren't up to scratch, and they don't produce anything like the quality necessary for the job.
Then, some people write the wrong style, don't follow the guidelines, etc. This should whittle your competitor list to 25% of those who initially applied. How many of these didn't follow the guidelines? Some people may submit a YouTube link rather than a requested SoundCloud link. You must follow the guidelines entirely if you hope to win the job.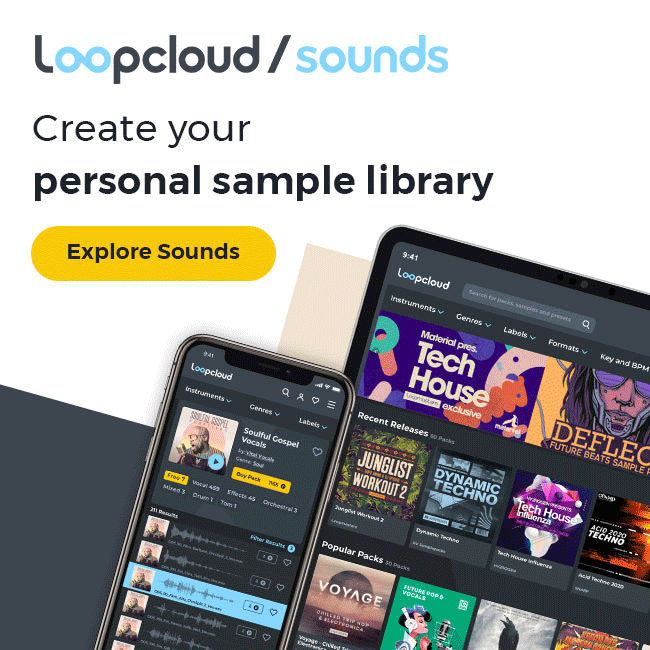 There may be around 1 to 3% of those who initially applied whose talent stands out. These are the ones that will be interviewed.
Conclusion
I hope you have learned something about how to make a living as a music composer. If you would like to learn more about Guy Michelmore and ThinkSpace Education, you are welcome to follow those links.
If you missed my last post on investing in Alex Genadinik's white-label courses, please follow that link.