Influencer marketing is considered as one of the biggest and best opportunities for you to market your business today. We hear of big brands who pay celebrities millions of dollars – just to support the brand. This support can come from promoting a product by talking about it. It can also even come from just wearing the product or being seen with it. Today, we are talking about influencer marketing mistakes to avoid like the pllague. These are the red flags of influencer marketing. Let's get into it!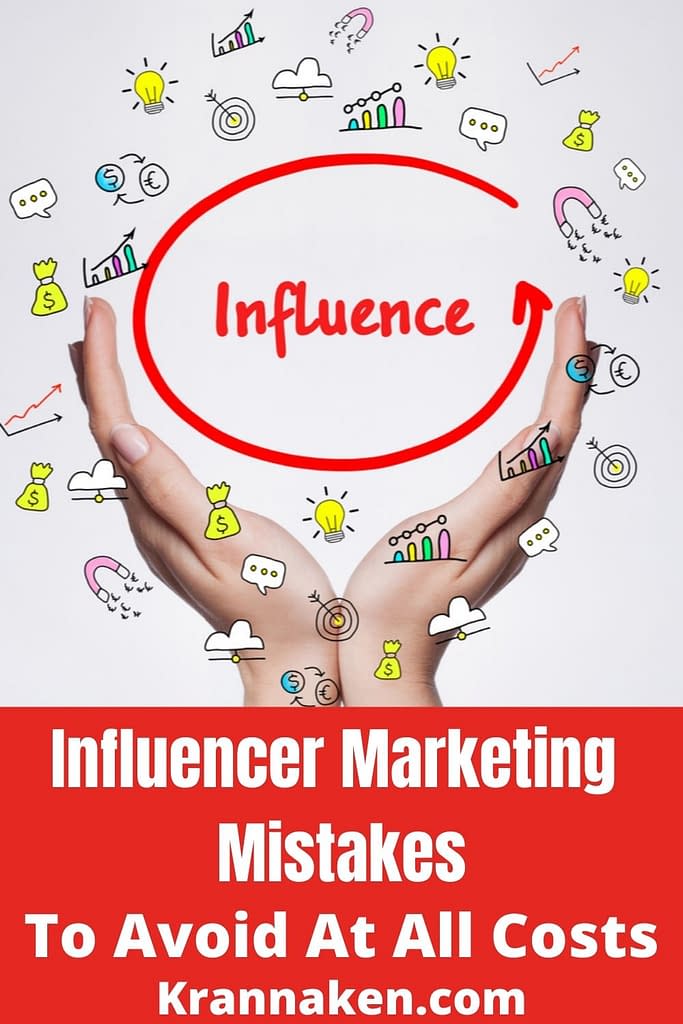 The video above is one that I have clipped from a YouTube video of Kohrey from the Brandman Network on YouTube. Please show your support by subscribing to the Brandman Network.
This post will focus on influencer marketing mistakes when dealing with Tik Tok influencers. The majority of the influencers, you will find on Tik Tok, are children and teenagers. This is because the majority of users who use this platform are teenagers and children. Therefore, music is very popular. This post will also discuss influencers who promote music of any genre.
Please also note that there are affiliate links and banners in this post. If you click on them and make a purchase, I make a commission. This is at no additional charge to you. The commission just helps me to keep on providing you with exceptional value like that in this post. Therefore, I would like to say thank you in advance.
Get Your Free Copy of
The Complete Guide to Music Marketing 2021
Over 80 pages packed with sensible, actionable
advice, resources and aha moments
Let's find out what these influencer marketing mistakes are and how you can avoid them…
It is Easy to Make Influencer Marketing Mistakes When Doing Business With Teenagers
A lot of influencers on Tik Tok are children and teenagers. While these influencers may have a big audience of likeminded people, they are also more likely to take your money and run.
Influencers Who Use Agencies Are Likely to Be More Expensive
The first of the influencer marketing mistakes that Kohrey mentions is the fact that influencers who use agencies are more expensive. This is one of the red flags of influencer marketing simply because influencers can double or triple their prices when working with an agency.
However, one of the good things about using agencies is that you will have a higher quality experience. Agencies will only work with top influencers and they will have a measure of security and credibility that surpasses the independent influencers.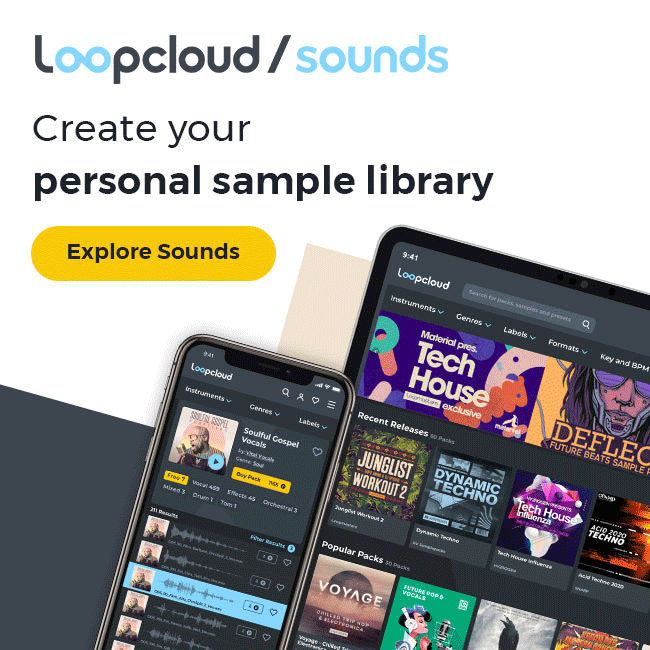 Does the Influencer You are Working With Ask What Your Budget is?
Another red flag of influencer marketing is whether the influencer you are considering using asks for your budget, that is a red flag.
If they give you a set fee, that is fine. You can work with those if you feel it is the right thing to do.
However, if they ask how much your budget is, that is a red flag. This is a sign that they are trying to get the maximum amount of money from you that they possibly can.
If you are asked about the size of your budget, the best response you can give is to offer them $50. If they reply and say, "that is a little too low", they are more likely to suggest something. From there, you can gauge whether or not they are worth the figure they are asking for.
Other Influencer Marketing Mistakes Includes Inconsistent Posts
Another of the influencer marketing mistakes we are going to cover in this post is inconsistent posts. By this, I mean posts that are set too far apart, but have a lot of views on them. For instance, the example that Kohrey gives is where a video posted 3 days ago has a million views, a video that was posted a week ago has 1.5 million views and a video posted 1 month ago has 1 million views.
The reason that this is one of the red flags of influencer marketing is that the influencer will take down videos that make them look good and only leave videos on their site that make them look good. Therefore, they only display the videos that show them as a great opportunity for influencer marketing.
The reason this is so bad is that the quality of the service is misleading. It is not realistic. If those videos mentioned were 1 video of 20 or 30 and the rest were taken down, it gives a false picture of what your service can really do. Therefore, if you are an influencer, you need to learn from this that you will be more successful if you keep all those videos active on your profile.
One tool that Kohrey recommends in the video is Social Blade. This is a service that lets you know whether influencers have deleted any posts from their profile. Therefore, it is a really big help when trying to gauge whether or not an influencer is misleading or completely honest.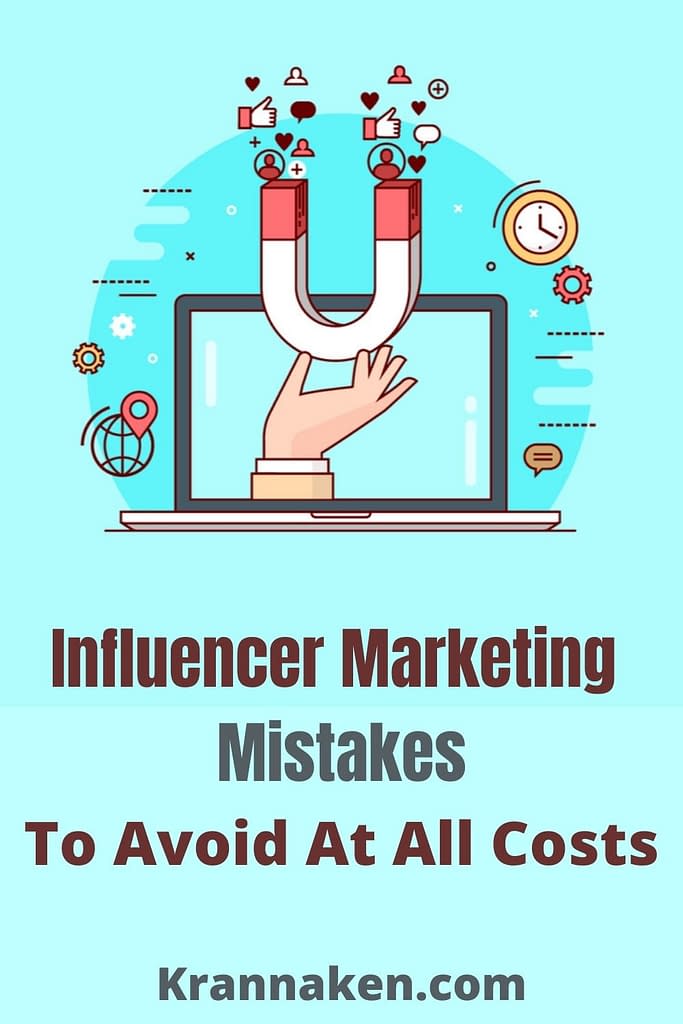 Influencer Marketing Mistakes Include Whether They Are Willing to Sign a Contract
Is the influencer you are communicating with willing to sign a contract? If so, that is fine. However, if not that is another of the red flags of influencer marketing.
If they aren't responding to your emails, or keeping up with their side of the deal in any way, you will lose out if they haven't signed a contract. You could be losing a lot of money. Therefore, don't work with them.
The only exception for this should be if you know them really well. An example of this could be a situation I was in earlier this year. I was doing some work for a friend that I had known for 3 years. He paid me on time every time so I didn't get scammed by him. Furthermore, because we had this history, I knew that I could trust him.
If your deal is worth more than $1000 then you absolutely must get their signature on your contract. This is vital.
Are They Slow to Respond When It Comes to the Work?
The last of our red flags of influencer marketing concerns the time taken to get back to you. Sometimes, an influencer can be really quick to respond when they are requesting payment. However, they may be really slow or not respond at all when it comes to the work you need them to do for you.
If they are slow in the beginning, they will be slow throughout. If they are serious about their business, they will respond quickly and be quick throughout the time you are communicating with them.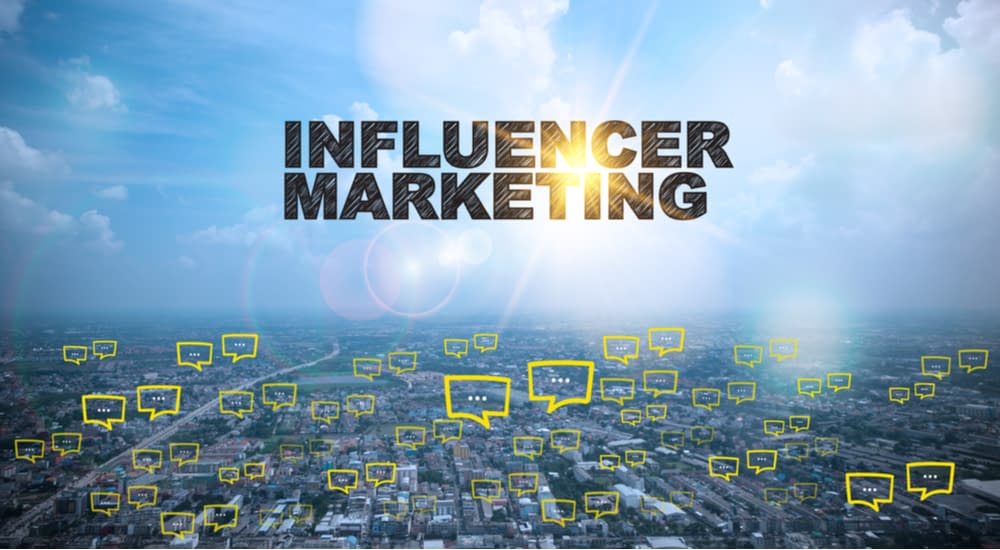 Conclusion
In this post, we have discussed a few influencer marketing mistakes to avoid. Personally, I don't use influencer marketing and I never have used it. Furthermore, I would advise you to check all of the advice offered in this post and make sure that the deals you find are free of the influencer marketing mistakes mentioned in this post.
Please also feel free to check out any of my other recent posts here…
Get Your Free Copy of The Complete Guide to Music Marketing 2021
This book includes more than 80 pages of music marketing strategies, resources and aha moments that work in 2021.